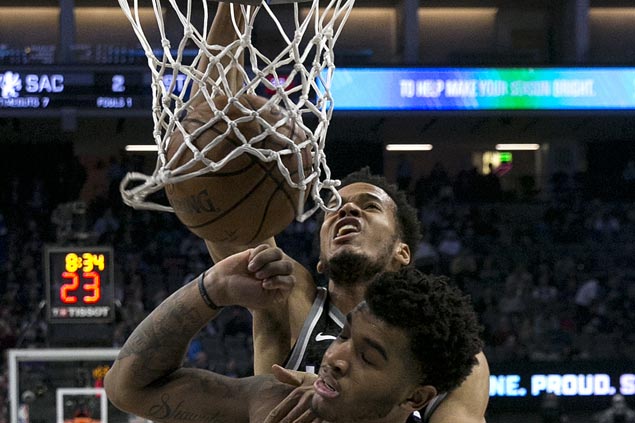 SACRAMENTO — George Hill had 18 points and seven rebounds in his return to the starting lineup, and Sacramento rallied late in the fourth quarter to beat Phoenix, 99-92, on Tuesday (Wednesday, Manila time).
Zach Randolph added 17 points, seven rebounds and five assists, Buddy Hield scored 14 points and Willie Cauley-Stein had 13 points and six rebounds to help the Kings win for the second time in five games.
Sacramento trailed, 85-80, with six minutes remaining then scored 13 consecutive points to take control. Randolph led the surge with eight points and an assist. The Kings' big man made a three-point play after getting fouled by Tyson Chandler to secure the win.
The late scoring flurry was a change from the rest of the game when both teams struggled to score with much consistency.
Phoenix built an early 10-point lead in the first half but went scoreless for more than five minutes in the fourth quarter and lost its fourth straight.
The Suns, who have dropped nine of 11, fell to 0-3 since losing leading scorer Devin Booker to a left adductor strain.