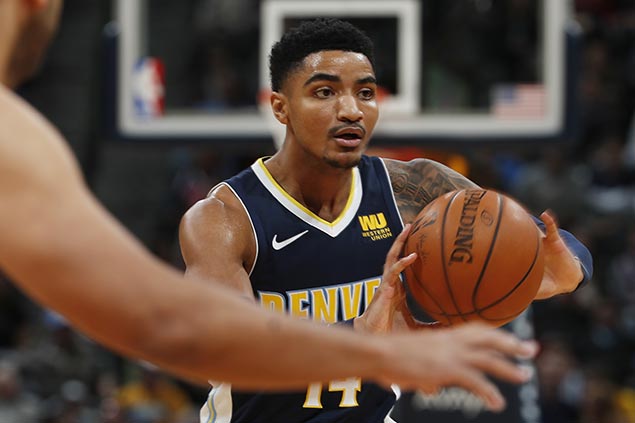 DENVER — Gary Harris made the winning 3-pointer at the buzzer and finished with 25 points to lift the Denver Nuggets to a 127-124 victory over the Oklahoma City Thunder on Thursday (Friday, Manila time).
Nikola Jokic added his third triple-double of the season with 29 points, 13 rebounds and 14 assists, including the inbounds pass to Harris with 1.4 seconds remaining. Harris grabbed the ball and put it up for the win before running off the court, his hand held high in celebration.
Jamal Murray had 33 points to lead the Nuggets, who had lost their previous two games by a total of three points when they missed last-second shots.
Paul George had a season-high 43 points to lead the Thunder. Westbrook had 21 assists, one shy of his career high, to go with 20 points and nine rebounds.