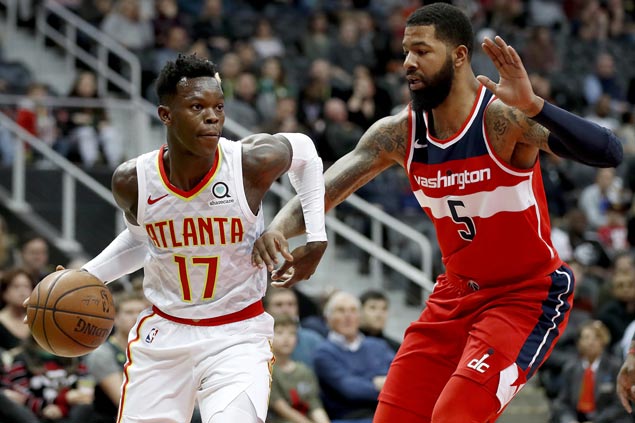 ATLANTA — Dennis Schroder scored 21 points, Ersan Ilyasova added 20 and the Atlanta Hawks won consecutive games for the first time this season with a 113-99 win over the Washington Wizards on Wednesday (Thursday, Manila time).
The Wizards were coming off their best win of the season, a high-energy 111-103 victory at Boston on Monday, but they have been unable to shake a reputation for playing down to the competition.
Marco Belinelli scored 19 points in 20 minutes for Atlanta, the NBA's worst team at 9-25.
Bradley Beal had 20 points for Washington (19-16), which was trying for its first three-game win streak since mid-November. Markieff Morris had 18 points and eight rebounds, and John Wall finished with 10 points and 11 assists.