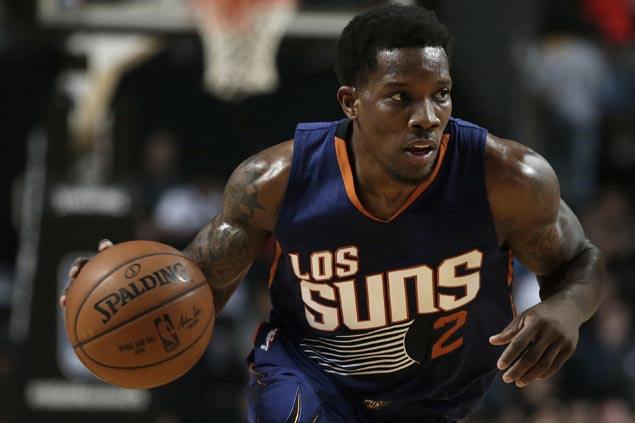 TORONTO — Eric Bledsoe scored a career-high 40 points and had 13 assists and the Phoenix Suns handed the Toronto Raptors their third straight loss, 115-103, on Sunday night (Monday, Manila time).
Bledsoe was 11 of 17 from the floor, including 4 of 7 from 3-point range, and Devin Booker added 20 points as the Suns won their second straight road game following Saturday's win at New York. The victory also completed a season sweep of the Raptors for the first time since 2013-14 and improved Phoenix to 11-6 against Eastern Conference teams this season.
DeMar DeRozan had 22 points for Toronto and Jonas Valanciunas added 16 points and 12 rebounds for his 17th double-double of the season. It's the first time the Raptors have lost three straight since Nov. 6-10, 2015.
Kyle Lowry was ejected with 1:30 left after a flagrant-two foul following contact with the head of Brandon Knight. It capped a night to forget for Lowry, who had 15 points but shot just 5 of 17, including 1 of 9 from 3-point range.