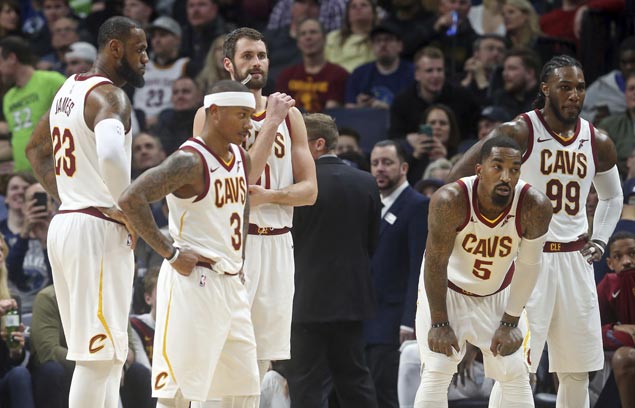 MINNEAPOLIS - The Cavaliers had a rough night. Isaiah Thomas had a short one.
Cleveland's point guard was ejected from the game against the Minnesota Timberwolves when he clotheslined Andrew Wiggins in the jaw as he drove to the basket in the third quarter.
Thomas' flagrant foul two - and automatic ejection - was just one of the many low points for the Cavs, who went on to lose to the Wolves in lopsided fashion, 99-127, on Tuesday night (Wednesday, Manila time).
Thomas insisted there was no deliberate effort to hurt Wiggins.
"I didn't mean to do that," Thomas said. "I'm just glad he's all right."
Thomas, still on a playing-time restriction coming off a hip injury, had nine points in 19 minutes. But he and Kevin Love and J.R. Smith - three-fifths of the Cavs' starting lineup - were a combined 0-for-18 from the field in the first half.
Love finished with three points and two rebounds in 21 minutes. 
"I've got to figure out a better way to start the game off," he said.