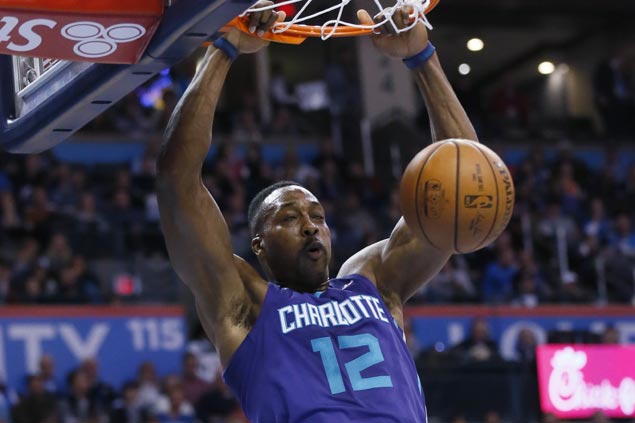 OKLAHOMA CITY — Dwight Howard scored 23 points, leading Charlotte to a 116-103 win over the Oklahoma City Thunder on Monday (Tuesday, Manila time).
Kemba Walker had 19 points for the Hornets, who had lost seven of eight. Marvin Williams scored 18, and Michael Kidd-Gilchrist finished with 17 points.
It was Charlotte's second road win of the season in 12 tries.
Russell Westbrook had 30 points and seven assists and Paul George scored 20 points for the Thunder after missing the previous two games with a right calf contusion.
Charlotte shot 53 percent from the field against one of the league's best defensive teams. The Bobcats made 13 of 25 3-point attempts.