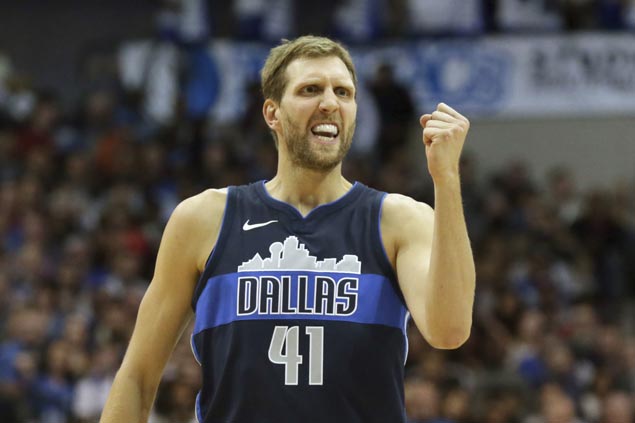 DALLAS — Dirk Nowitzki scored a season-high 19 points, rookie Dennis Smith held his own against Russell Westbrook on the rookie guard's 20th birthday and Dallas beat Oklahoma City, 97-81, on Saturday (Sunday, Manila time)
A night after blowing a 15-point lead in the second half of a one-point loss to Detroit that followed a dominant win over Kevin Durant and Golden State, the Thunder fell behind for good in the first quarter of the best performance of the season from the suddenly surging Mavericks.
Smith finished with 15 points and four assists while Westbrook had 28 points, 12 rebounds and nine assists.
Carmelo Anthony finished with 16 points, while Paul George scored just two points on 1-of-12 shooting but had a game-high 10 assists for the Thunder.