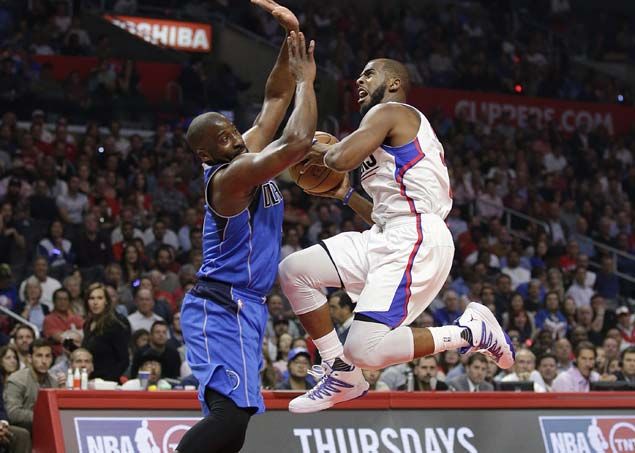 LOS ANGELES — Blake Griffin had 26 points and 10 rebounds, and Jamal Crawford added 15 points in the Clippers' 104-88 victory over the Dallas Mavericks on Thursday night (Friday, Manila time) in Los Angeles' home opener.
DeAndre Jordan had six points, 15 rebounds and four blocked shots in his first game against the Mavericks since his summer misadventures in Dallas.
Jordan tentatively agreed to join the Mavs as a free agent before the Clippers' top brass and players descended on his Houston home and persuaded him to return to Los Angeles, infuriating owner Mark Cuban and Dallas fans.
Austin Rivers scored 14 points for the Clippers, who pulled away easily in the second half with a strong bench performance.
Dirk Nowitzki scored 16 points for the Mavericks, who played without injured starting guards Deron Williams and Wesley Matthews.