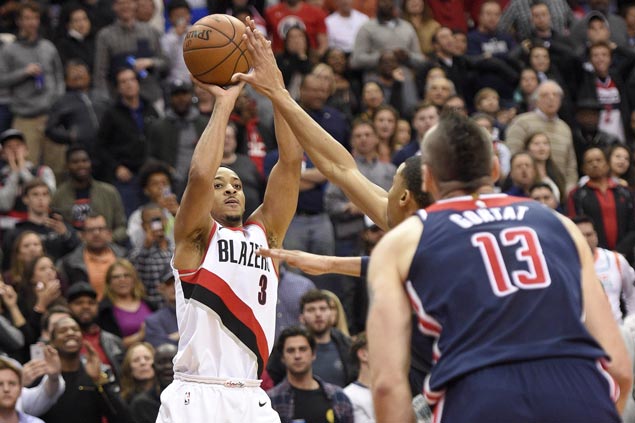 WASHINGTON — C.J. McCollum scored 26 points, including seven straight during a 10-0 game-closing run, and Portland overcame a 17-point fourth-quarter deficit to defeat the short-handed Washington Wizards, 108-105, on Saturday (Sunday, Manila time).
Damian Lillard scored 29 points for Portland, which won for a second consecutive night on the East Coast in dramatic fashion after a 127-125 victory at Brooklyn on Friday.
Jusuf Nurkic had 17 points and Noah Vonleh grabbed 10 rebounds for the Blazers.
Bradley Beal scored 26 points and Otto Porter added 24 points and 10 rebounds for Washington in the first game of what the team expects to be a two-week stretch without All-Star point guard John Wall.