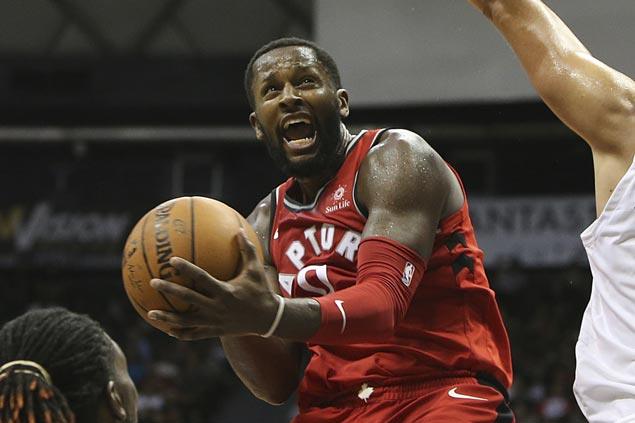 THE Toronto Raptors never trailed as newcomer CJ Miles scored 19 points off the bench in a 116-94 win over the Detroit Pistons on Tuesday (Wednesday, Manila time).
Miles went 6-for-9, including a 5-for-8 effort from 3-point range.
Ish Smith led the Pistons with a game-high 22 points off the bench as the starting five struggled.
PISTONS: Langston Galloway scored 16 off the bench and Andre Drummond finished with 14 points and 11 points. Detroit's starters shot just 13 for 39 (33.3 percent) from the floor.
RAPTORS: Jonas Valanciunas scored 18 and grabbed 11 rebounds in the victory. Serge Ibaka added 14 and DeMar DeRozan chipped in 13.