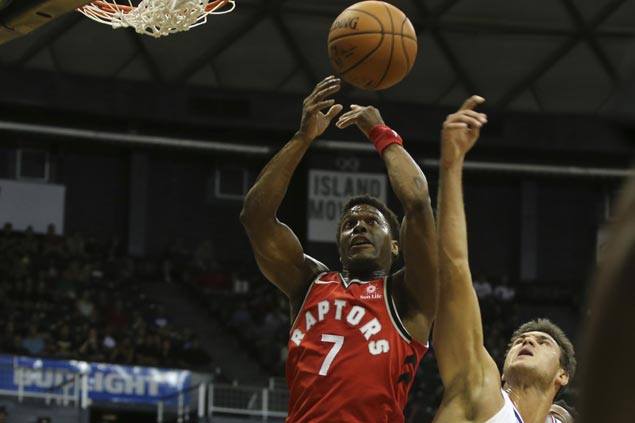 ALL five Toronto starters scored in double figures, with Kyle Lowry leading the way with 17 points as the Raptors beat the Los Angeles Clippers, 121-113, on Sunday (Monday, Manila time) in NBA preseason play.
Blake Griffin led the Clippers with a game-high 18.
RAPTORS: CJ Miles and Serge Ibaka each had 12 points, DeMar DeRozan scored 11 and Jonas Valanciunas had 10 points and 10 rebounds in 20 minutes. ... Norman Powell scored 16 off the bench for Toronto.
CLIPPERS: Danilo Gallinari looked very good, scoring 17 points and making 10 of 12 free throws. ... Lou Williams also scored 17 for the Clippers, and Patrick Beverley — who will likely replace Paul as the starting point guard — scored 14.
UP NEXT: The teams meet again on Tuesday in Honolulu.