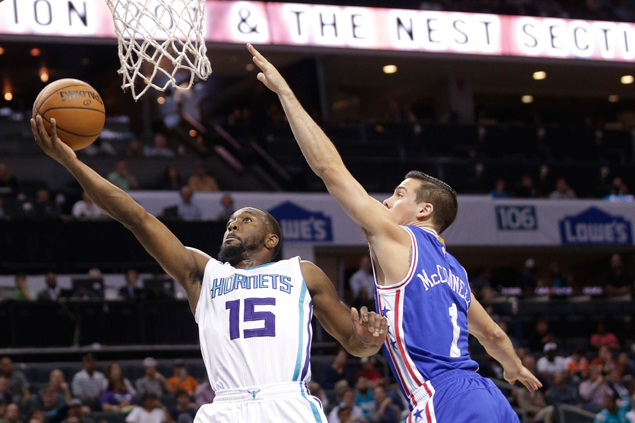 THE Charlotte Hornets waxed hot in the third quarter for a 39-point outburst to sting the visiting Philadelphia 76ers, 109-93 for their first home win of the season on Wednesday (Thursday, Manila time).  
Down by as many as 13 points in the first half, the Hornets staged a comeback led by Nicolas Batum who scored 17 of his 20 points in the third period. Charlotte also turned it on the defensive end, forcing eight turnovers.
Five other Hornets scored in double figures led by Kemba Walker with 22. Frank Kaminsky III had 14 points and Cody Zeller, 13. Marco Bellinelli and Marvin Williams each chipped in 11 points.  
The Sixers, who struggled to find scoring in the second half, were led by new acquisition Eryan Ilyasova and Dario Saric who each had 14 points. Center Jahlil Okafor had 12 points and five rebounds in the place of Joel Embiid who did not see action.