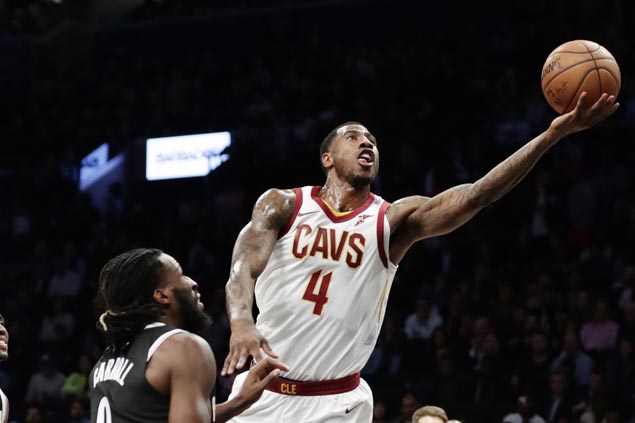 CLEVELAND — Cavaliers guard Iman Shumpert will miss a week with a left knee injury, the latest setback for a Cleveland point guard.
Shumpert started in the victory over the LA Clippers but left in the second quarter with a sore knee and didn't return. The team said on Saturday (Sunday, Manila time) that imaging tests revealed swelling in Shumpert's knee and he will undergo treatment for a week.
With Derrick Rose and Isaiah Thomas already out with injuries, Shumpert has been starting for the Cavs, who won their fourth straight.
Veteran Jose Calderon came off the bench on Friday and played for the first time since Nov. 1, and Cavs coach Tyronn Lue used LeBron James and Dwyane Wade at the point. Wade finished with 23 points in 37 minutes.
Shumpert is averaging just 5.2 points and 3.3 rebounds, but he has been invaluable while filling in for Rose and Thomas.
With Shumpert out, the Cavaliers are expected to recall John Holland from their Canton G-League affiliate. Holland scored 43 points in a game for the Charge earlier this season.
On Friday, the Cavs said Rose could miss another three weeks with an ankle injury that has bothered him for a month.
Thomas is still working his way back from a serious hip injury, and it's not clear when the All-Star will make his debut with Cleveland.
The Cavaliers (9-7), who have won five of six, play at the Detroit Pistons on Monday.