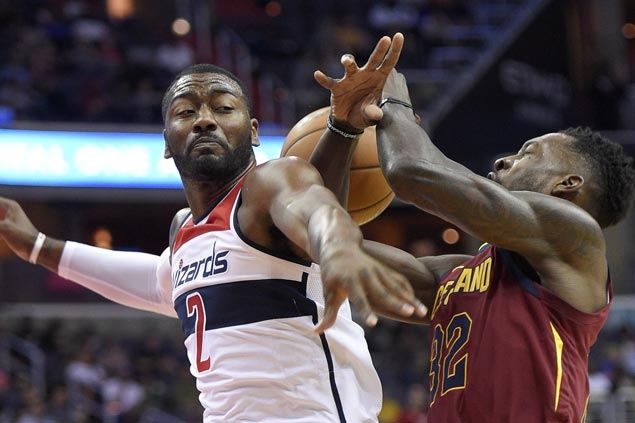 BRADLEY Beal scored 11 points in limited action as the Wizards edged the Cleveland Cavaliers, 102-94, on Sunday in Washington (Monday, Manila time).
The Wizards improved to 3-0.
The Cavaliers rested LeBron James and nearly all their regulars in Washington and fell to 0-3.
Jeff Green had a series of dunks and led Cleveland with 19 points.
CAVALIERS: Also sitting for Cleveland were Dwyane Wade, Derrick Rose, Kevin Love, J.R. Smith, Jae Crowder and Tristan Thompson. ... Kay Felder started at guard and had 12 points and 11 assists. ... Kyle Korver had 11 points. ... Turkish rookie Cedi Osman finished with six points, six assists and five rebounds.
WIZARDS: Beal played nine minutes and fellow guard John Wall logged just 7 1/2. ... Jodie Meeks and Carrick Felix scored 12 points off the bench to pace Washington.
UP NEXT: Cleveland (0-3) hosts Chicago on Tuesday. Washington (3-0) visits Miami on Wednesday.