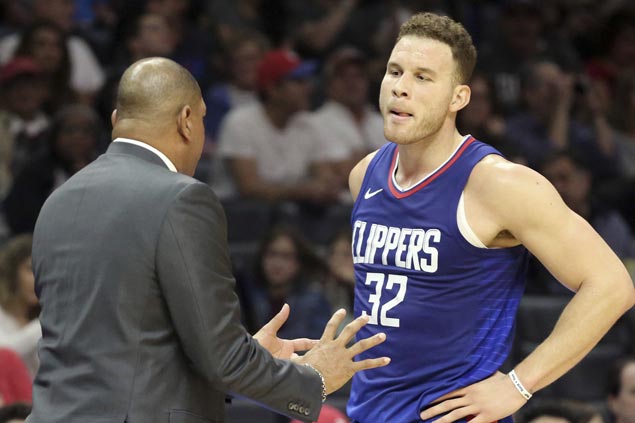 BLAKE Griffin is reportedly set to be shipped by the Los Angeles Clippers to the Detroit Pistons in a trade of midtable clubs.
The Clippers, in the middle of the Western Conference table, have agreed to send forwards Griffin and Brice Johnson, center Willie Reed, and a second-round draft pick to Detroit.
The Pistons, also currently outside the playoff places in the East, are set to ship out guard Avery Bradley, forward Tobias Harris, center Boban Marjanovic, and first- and second-round draft picks, according to NBA.com which cited multiple reports.
The Clippers made Griffin the top overall pick in the 2009 draft and in the offseason signed the five-time All-Star to a five-year contract extension.