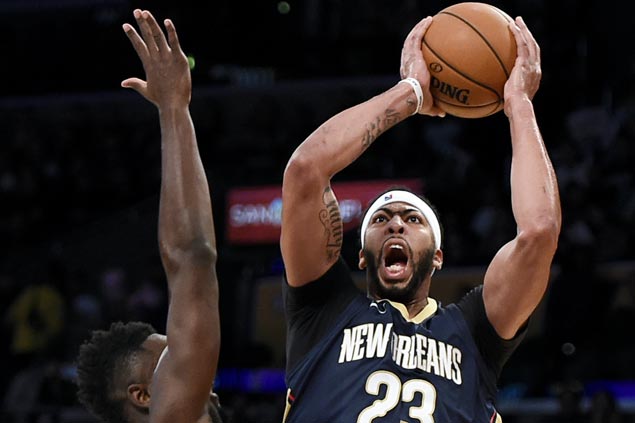 LOS ANGELES — Anthony Davis scored 27 points, DeMarcus Cousins had 20 and New Orleans withstood a furious rally to beat Los Angeles for its first victory of the season, 119-112, on Sunday (Monday, Manila time).
The Pelicans led by 22 points in the second quarter and were still up by double figures heading into the final period, but the Lakers made a charge to take the lead despite a poor shooting night from rookie Lonzo Ball.
Reserve Jordan Clarkson had 24 points for the Lakers, but Ball shot just 3 for 13 for eight points. He did have 13 assists and eight rebounds.