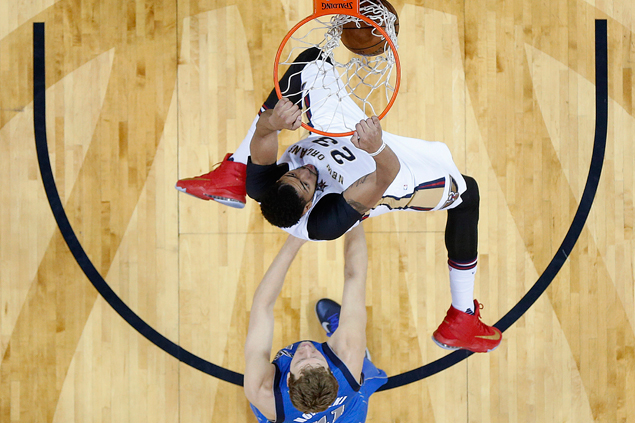 ANTHONY Davis had 30 points and 13 rebounds, DeMarcus Cousins added 29 points and 16 rebounds in his return from the injured list and the Pelicans beat the slumping Dallas Mavericks 121-118 on Wednesday in New Orleans (Thursday, Manila time).
Cousins played 40 minutes in his first game after two games out due to a sprained right ankle.
He came up with several highlight plays as the Pelicans win for the seventh time in nine games.
Jordan Crawford added 15 points, helping seal the win with a 22-foot jumper that gave New Orleans a 121-116 margin with 47 seconds left in the game.
Dirk Nowitzki scored 23 points for the Mavericks, which lost three in a row. Harrison Barnes added 19 and Seth Curry tallied 18.