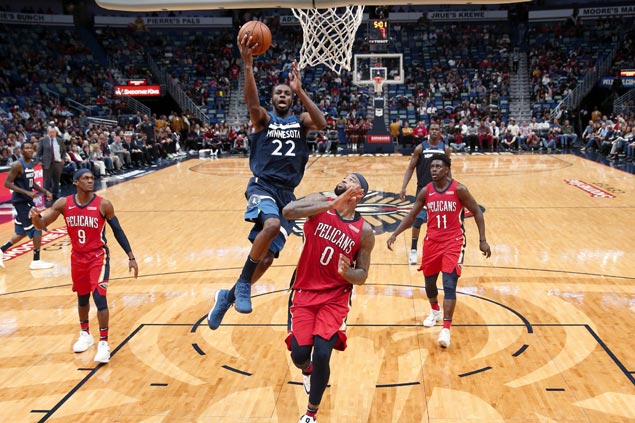 NEW ORLEANS — Andrew Wiggins scored 28 points to help Minnesota beat New Orleans, 120-102, on Wednesday (Thursday, Manila time) in a game that saw Pelicans forward Anthony Davis ejected for the first time in his career.
Jimmy Butler and Gorgui Dieng had 19 points each for the Timberwolves.
With Minnesota leading 45-43 in the second quarter, Davis was called for a technical foul. Fifteen seconds later, he picked up his second tech and was ejected. Minnesota responded by finishing the half on a 17-6 run to take a 62-49 lead into the halftime locker room.
Davis finished with 17 points and five rebounds. Jrue Holiday led New Orleans with 27 points.