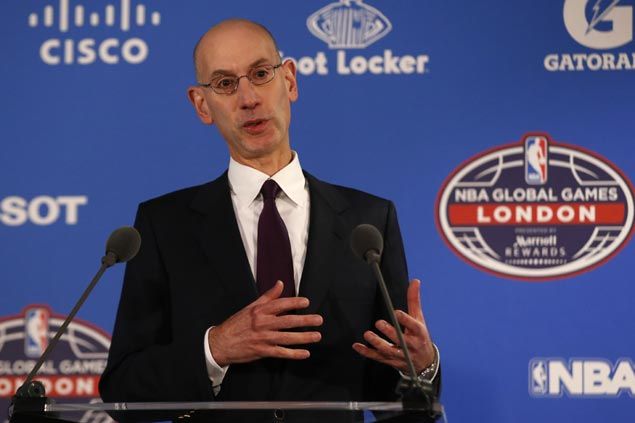 LONDON — Commissioner Adam Silver says Paris could be the next destination for an international NBA game.
Speaking before the Toronto Raptors and Orlando Magic played in London on Thursday (Friday, Manila time) in the sixth regular-season game in the United Kingdom, Silver said he'd just emerged from a meeting with executives of AEG, who had proposed a game in Paris. The sports and entertainment company owns several teams and stadiums, including London's O2 Arena and the newly refurbished AccorHotels Arena in the French capital.
Silver says the prospect of a game in Paris is "something that we will look at closely," calling France "a fantastic basketball market."
Silver says the NBA is "not actively taking steps" to put a franchise in Europe, but he acknowledges that holding a future All-Star game on the opposite side of the Atlantic is "something that we'd like to figure out a way to do at some point."