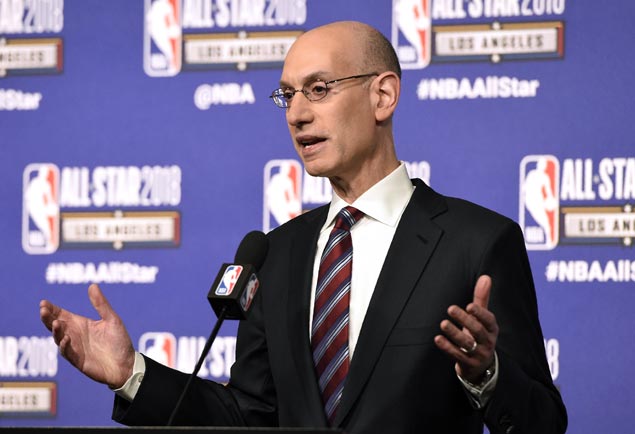 LOS ANGELES — NBA Commissioner Adam Silver doubled down on his support of players speaking out on social and political issues, opening his comments at the Legends Brunch by thanking the veterans for setting the tone for current players.
"Bill Russell was recognized before, Kareem Abdul-Jabbar, I could go down the list of so many others here who created that tradition for the players in the NBA, who gave them the safety and comfort to speak out on issues that are important to them as they do today," Silver said on Sunday (Monday, Manila time).
"I'm so proud of that legacy," added the commissioner, who praised the current players on Saturday. "So thank you to all of the people in this room."
The issue of players publicly speaking out on various issues surfaced during All-Star weekend after Fox News host Laura Ingraham criticized three-time NBA champion LeBron James for his recent comments. James previously responded with an Instagram post containing similar sentiments.
During the Legends Brunch, four players were honored: Jerry West, Magic Johnson, Bill Walton, and James Worthy.