CHARLOTTE - Joe Harris can now give his relative anonymity a long kiss goodnight.
After beating Steph Curry in a 3-point shootout that highlighted All-Star Saturday Night festivities at the Spectrum Center, the 27-year old University of Virginia alum will wake up on Sunday to a new reality where NBA fans will now recognize him more.
And while this fame thing may be new to him, his shooting prowess is old news around the NBA as he entered the contest converting an insane 47.1 percent from long distance (132 of 280). He also cashed in on 53.2 percent of his 2-point field goals (140 of 263) and 85.7 percent of his free throws (72 of 84).
Averaging 13.9 points, 3.6 rebounds and 2.6 assists in 54 starts, Harris is a huge reason why the Brooklyn Nets are currently sixth in the Eastern Conference with a surprising 30-29 record.
Accepting the trophy and wallowing in the admiration that came with the feat was easy. Getting to that place was anything but.
Taken as the 33rd overall pick in the 2014 NBA draft, Harris spent two uneventful seasons with Cleveland before being shipped to Orlando on January 12, 2016. After the Magic waived him on the same day the trade went through, Harris was picked up by the Nets six months later.
Continue reading below ↓
Recommended Videos
Harris makes $8.3 million this season and $7.6 million next season. When he becomes a free agent on July 2020, assuming he maintains this torrid shooting pace, he will likely get a multi-year contract beginning at $15 million per.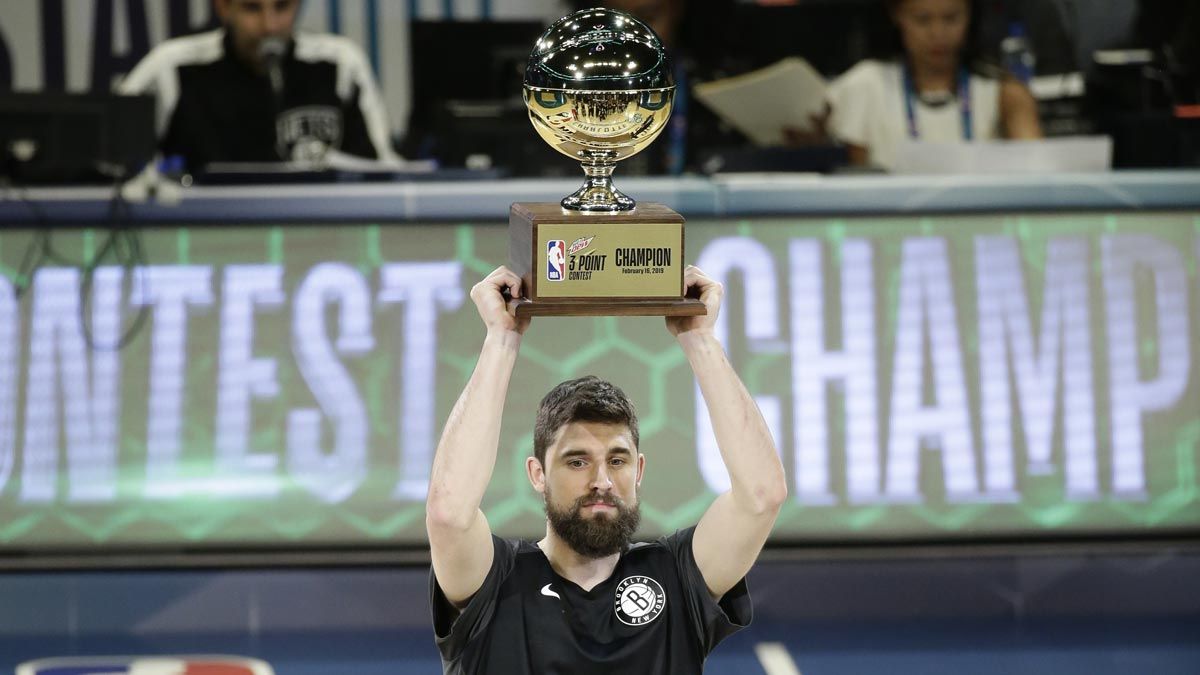 Rich usually goes with famous.
"I think I was lucky," he said of the marvelous accomplishment of toppling hometown darling Steph Curry, whom Harris alluded to as the "the greatest shooter of all time."
Harris is just being too modest. When a man routinely makes baskets from as far as 23.9 feet away, luck has little to do with it. It's more like hard work and the willingness to put in the time to be better at the craft.
What a journey it's been for Harris, and what a beautiful sight to see him arrive - for one glorious night at least - from the G-League into a league of his own.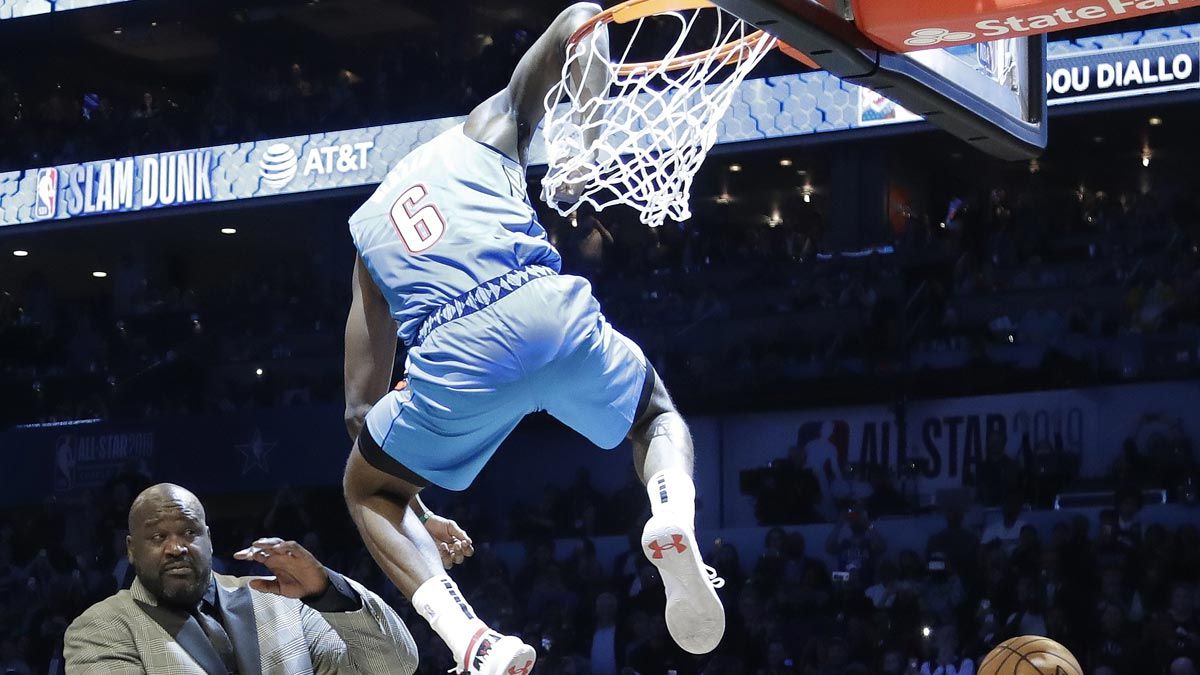 DUNK DIARIES. Maybe I'm old, or perhaps, just too stubborn to keep holding on to memories of the good 'ole days. But to me, the slam dunk contest will always be about man versus gravity, about intensity and tenacity.
In recent years, however, the usage of gimmicks and teammates as props has gotten in the way of old-fashioned fun. Years after Blake Griffin jumped over a car, John Collins of the Atlanta Hawks soared above an airplane model for a dunk routine that, thanks to too much histrionics, lasted longer than a Charlotte-to-Chicago flight.
Hamidou Diallo, a slender 6-foot-5, 195-pound Thunder guard, pocketed this year's trophy using a giant prop - Shaq - and a gimmicky Superman t-shirt to invite our attention. The act made me react the same way I do when I see a plate of broccoli, with polite disinterest.
Unless the big names start competing again, showing less gimmick and more attempts at defying the laws of physics, the slam dunk championship will never recapture the savage beauty of those Saturday nights when Michael Jordan, Dominique Wilkins and Vince Carter rocked the rim and the arena.
RAISING BROWS. The All-Star weekend was supposed to provide much-needed relief from the humdrum of a tedious 82-game season. And to those of us who have been suffocated by the drama surrounding Anthony Davis, we welcomed this break like fresh breath of air.
Unfortunately, Davis had other ideas.
Instead of deflecting questions about his saga and shining the light on his fellow All-Stars, AD made the biggest Media Day headlines when he announced the the Boston Celtics, contrary to previous reports, are actually on his list of possible destination following his public demand for a trade last month.
I've always liked AD. Still do.
But somebody ought to tell him that when you are invited to a party, it's best to talk about the event and not about yourself.