CHICAGO - The best team in the upcoming 2019-20 NBA season is in Los Angeles. And it's not the Lakers.
The best player is also in Los Angeles. And it's neither LeBron James nor Anthony Davis.
It's the L.A. Clippers and Kawhi Leonard, respectively. And when you add one with the other, it equals to a championship next June.
Don't worry, I'm not about to plant a flag of originality or singular boldness in making this unadventurous prediction.
The USA Today, ESPN (54.5 percent probability), Bleacher Report and Westgate odds makers in Las Vegas (plus 350 favorites) all think the Clippers have what it takes to crush all comers.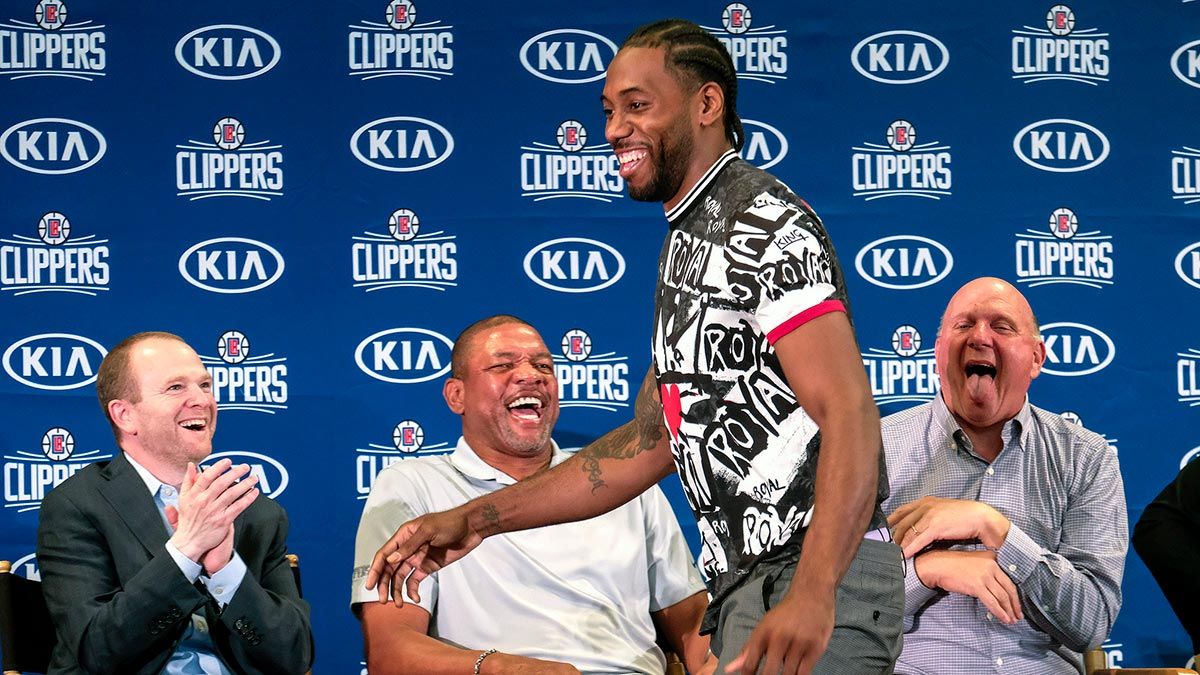 Continue reading below ↓
Recommended Videos
Forty-six percent of the league's 30 GMs also forecast the Clippers to win their first title in franchise history. This is the nugget I take the most stock of because an NBA GM's pick comes from a very learned place, possessing all the inside info, X's and O's, and the esoteric details that make a team tick or tank.
I'm not here to ride on some established persons or organizations' bandwagon. I'm just here to provide the "here's why" such conclusion was arrived at.
Kind of like the stats detective collecting all the clues while in the manic throes of uncovering a mystery.
The Clippers finished last season at 48-34, eighth in the Western Conference, They were 9th in offensive rating and 21st in defensive rating. They were fifth in points scored per game (115.1) and 25th in points allowed (114.3).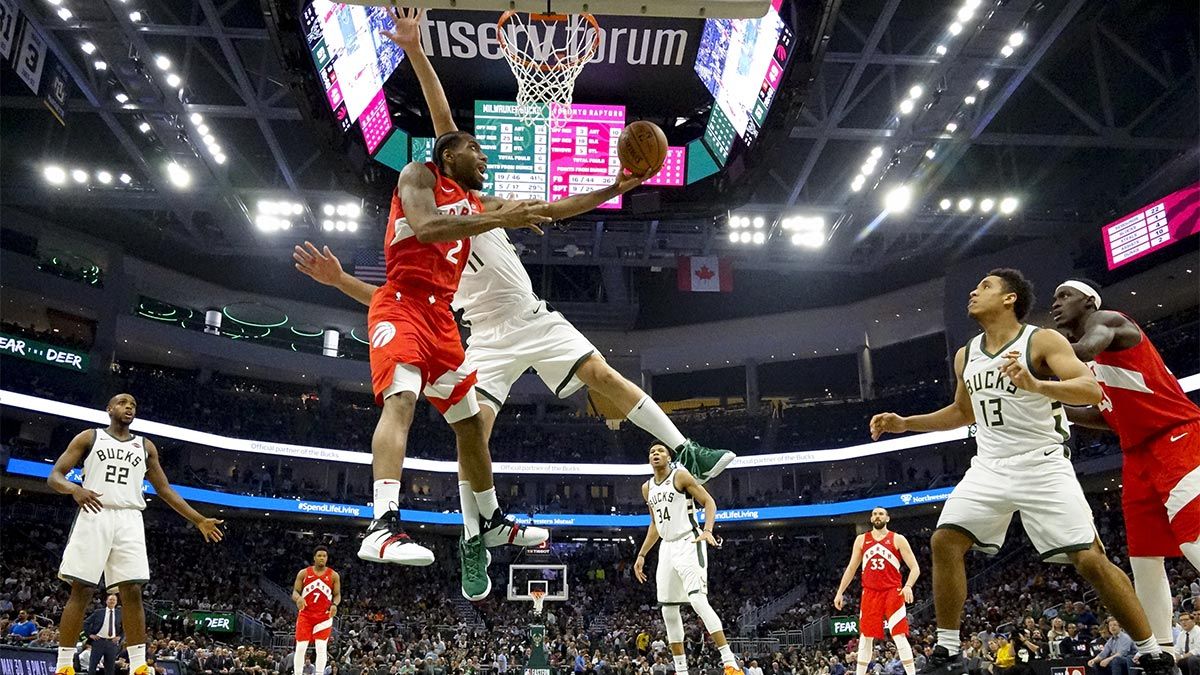 By acquiring Kawhi Leonard and Paul George, who averaged a combined 54.6 points per last season, the Clippers significantly upgraded their scoring punch.
Reinforcing the Clips' Big Two is a pair of rugged power forwards - Montrezl Harrell and JaMychal Green - who pooled 29.3 points and 10.8 rebounds per while dragging top seed and heavy favorites the Golden State Warriors through the muck of six playoffs games.
And with three-time NBA Sixth Man of the Year Lou Williams gushing 20 points off the bench, the Clippers are as deep as a poet's thoughts.
BUT HERE'S THE SCARIEST PART.
With Leonard, a two-time Defensive Player of the Year awardee (2015, 2016), and George, a two-time All-NBA Defensive First Team honoree (2014, 2019), the Clippers added two sets of handcuffs that head coach Doc Rivers will use to arrest shooters and penetrators.
Once the Clippers field in Leonard, George, Harrell, Green and the pesky Patrick Beverley, good luck with scoring. It's a five-man dragnet that not even a Houdini can escape.
The Lakers will pose a threat but if you think they will win the West, you must be wearing purple-and-gold underwear.
LeBron James is old, nearly broken, and susceptible to chronic injuries that has eluded him for 16 seasons. Even if his groin, which sidelined him for 27 games last season, will hold up, LeBron can't stop from turning 35 in December.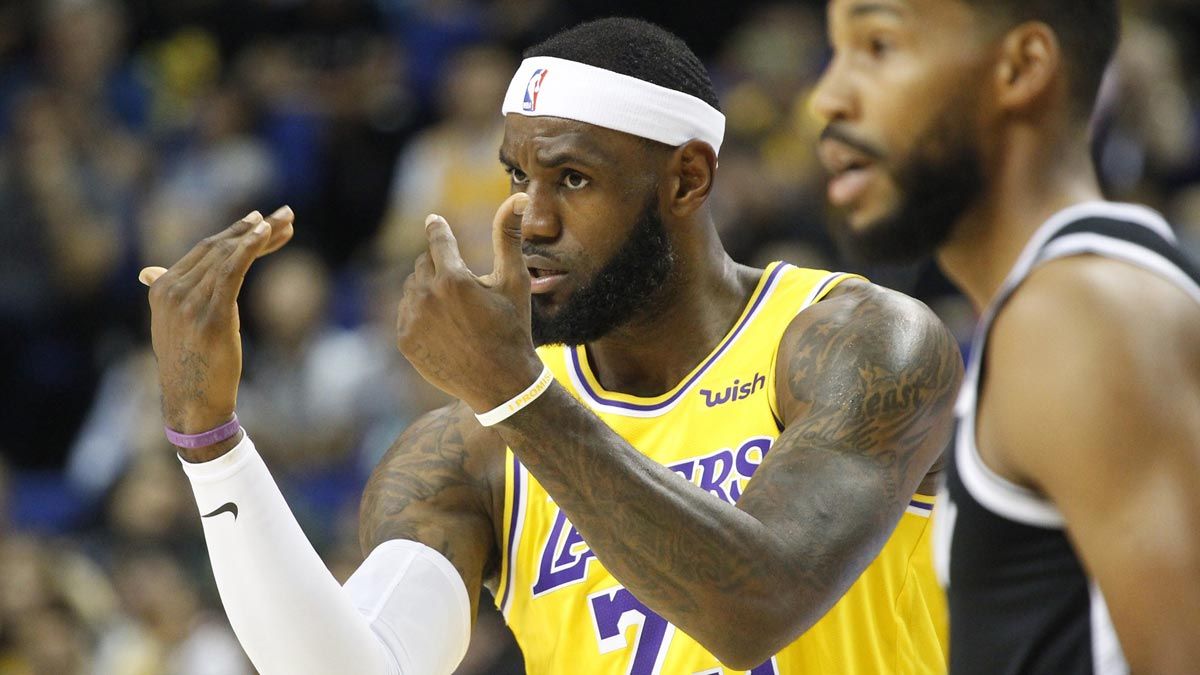 And neither can his knees undo the astounding total of 56,284 playing minutes it has logged in the regular season and playoffs.
Anthony Davis will raise eyebrows, but can he stay healthy?
History says no. Through seven seasons with the New Orleans Pelicans, AD missed 108 games due to varying degrees of injuries. Besides. he's only been to the playoffs twice, a batting average of 28 percent.
The good news is the Lakers have an Antetokounmpo. The bad news is it's only Kostas, not Giannis.
They have a Pope, too, but Kentavious Caldwell isn't from the Vatican and he needs a prayer to recapture his lost shooting touch.
DeMarcus Cousins is busted, replaced by a cape-less Superman impersonator named Dwight Howard, now 33 and a generation removed from his best years.
Then there's Jared Dudley, JaVale McGee and Rajon Rondo, all courtesy of the NBA's veteran recycle bin.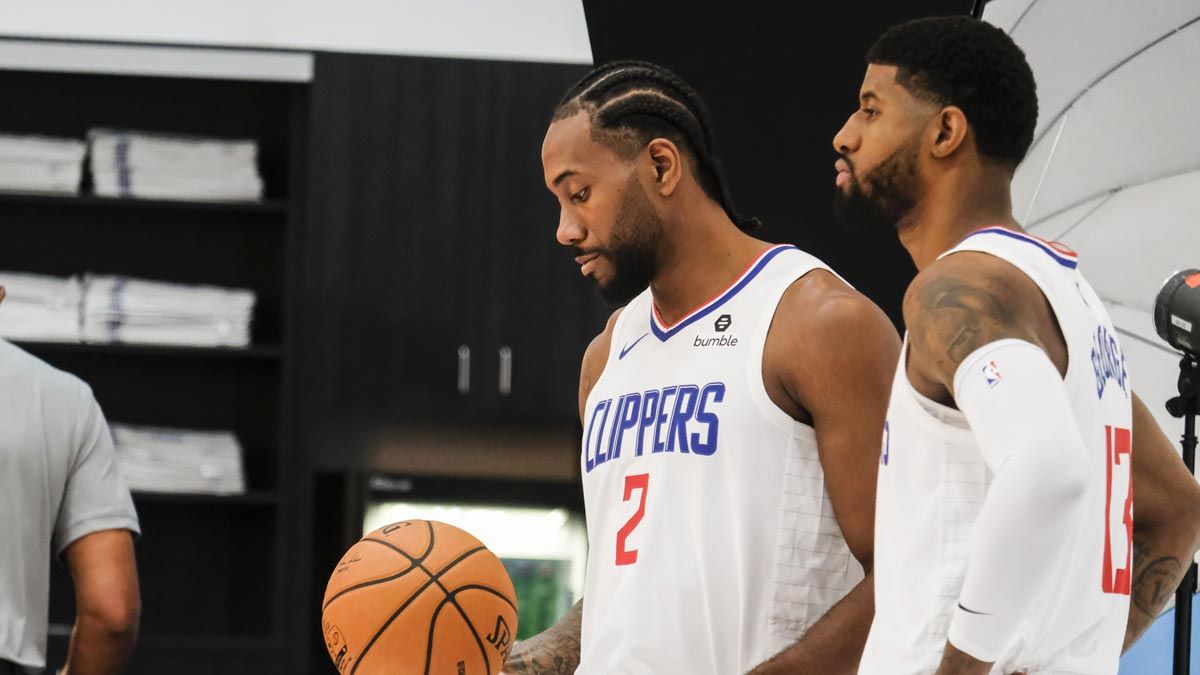 Long story short, the Lakers talent supply starts with LeBron and Davis, and it ends with Kyle Kuzma and Danny Green.
The Clippers, meanwhile, are loaded from top to bottom. Better than the legitimate Denver Nuggets, the rising Portland Trail Blazers, the decimated Golden State Warriors, and the still desperately trying hard Rockets.
The Clips are also better than whoever comes out in the East to play the role of bridesmaids in the June 2020 NBA Finals.