The 2015-2016 NBA season draws near and it brings along a plethora of actioned packed games that promises to keep us on the edge of our seats. All the draft hype and offseason buildup led to this point as 30 teams will go all out for every advantage they can use to inch them closer to the prize. Some teams have retooled while others simply refocused and at the forefront of the race are the contenders and upstarts. Let us further fuel the anticipation with a fearless forecast of teams that are expected to end up in the playoffs. Despite the perceived level of competition in the East, there's no denying that the conference powerhouses can very well compete against the best of them. On the other hand, the race out West gets crazier every year as teams can easily change positions drastically even with a single win or loss. So now, train your eyes on our list, come up with your own, and start the conversation.
EASTERN CONFERENCE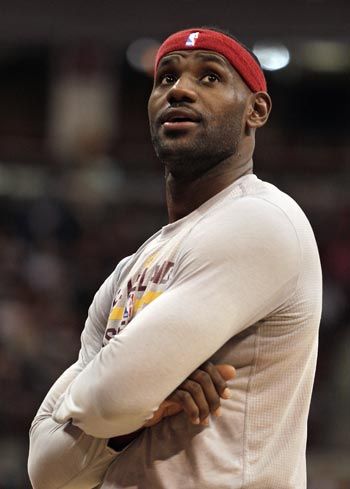 1 - Cleveland Cavaliers
Continue reading below ↓
Recommended Videos
The Cleveland Cavaliers ended their previous campaign dragging a roster depleted by injuries and, in a cruel irony, will begin the new season sans Kyrie Irving and Iman Shumpert. That won't be a major cause of concern for LeBron James and Co. as the team will welcome back Kevin Love and Anderson Varejao to complete an already menacing frontline. After Tristan Thompson's contract dispute was settled, everyone is expected to return and build on the momentum from last year, where the Cavs turned the corner to eventually own the best record in the league after January 15. The team also took forward steps by acquiring three solid pieces in Mo Williams, Richard Jefferson, and Sasha Kaun. This Cavalier team is built for a long playoff run, and barring any further injuries, we'll probably see them in action in June once again.
2 - Atlanta Hawks
This offseason saw the Atlanta Hawks' ultimate glue-guy from last year, Demarre Carroll, pack his bags for the cold north. Nevertheless, they are still poised to do great things with reigning Coach of the Year Mike Budenholzer. The Hawks' system isn't designed to rely on one or two players and that makes Carroll's loss bearable. The team will parade four All Stars from last year in Paul Millsap, Al Horford, Jeff Teague, and Kyle Korver, all of whom are expected to come out strong once more, especially Horford, who has dedicated this offseason to add the three-point shot to his arsenal. Hawks fans will once again enjoy perpetual ball movement from their home team as they deliver Spurs-like brand of basketball over to the East Coast.
3 - Chicago Bulls
Losing their MVP in Derrick Rose to major injuries over the past few seasons has prompted Tom Thibodeau to emerge as the Chicago Bulls' Most Valuable Personnel. However, the man fondly called Thibs will no longer be on their sidelines, and the arduous task of leading the deep and talented lineup of Chicago now belongs to former Bull Fred Hoiberg. Yes, he is a rookie coach, but last season's finals featured a couple of rookie coaches anyway. Meanwhile, Jimmy Butler, Pau Gasol, and Nikola Mirotic are all heading to the season with solid momentum in the hope of easing the pressure on Rose's shoulder. If there's one team that can match the Cavaliers' firepower, it's arguably this group from the Windy City.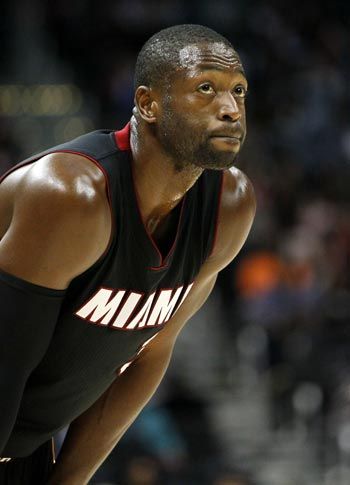 4 - Miami Heat
The Miami Heat might just be the East's darkhorse. When healthy, their starting lineup is arguably one of the best in the league, led by the veteran combo of Dwyane Wade and Chris Bosh. Despite having worn out knees, Wade is still an elite player in the league who's very much capable of channeling his old self, while Bosh is expected to bounce back strong after fully recovering from a serious lung condition. A full training camp with Luol Deng, Goran Dragic, and Hassan Whiteside should do wonders for this explosive five. Their reserves aren't at par with the league's best supporting crews but the championship experience of relievers Chris Andersen, Udonis Haslem, and Mario Chalmers should rub off on their new additions in Amar'e Stoudemire, Gerald Green, and Justise Winslow.
5 - Washington Wizards
Despite not being considered as an Eastern Conference power, the Washington Wizards can still be as deadly as any other team in the conference's upper echelon on any given night. The force behind the potential that this team holds is the young and dynamic backcourt of John Wall and Bradley Beal. The sweet-shooting guard out of Florida will be auditioning for a big contract so expect him to raise his play for the Wizards. Meanwhile, their frontline will be as steady as ever with Marcin Gortat and Nene Hilario manning the paint. Gone is Paul Pierce and his clutch shooting, but Otto Porter finally appears to be primed for a breakout season. The do-it-all forward showed glimpses of his potential in the playoffs by averaging 10.0 points, 8.0 rebounds, 1.8 assists, and 1.2 steals, all while playing behind Pierce. I'll be going out on a limb by hailing Porter as the key that will get this team to the next level.
6 - Toronto Raptors
Last season ended in disappointment for the Toronto Raptors after being swept in the first round of the playoffs. That must have ignited something inside their leader Kyle Lowry as the bullish point guard is entering the new season in the best shape of his career. The Raps lost two key rotation players in Amir Johnson and Greivis Vasquez but the acquisition of DeMarre Carroll might prove to be more than what they lost. Carroll is an excellent two-way player and he could relieve DeMar DeRozan of the defensive load, allowing DeRozan to focus on offense. The offseason wasn't a blockbuster one for Toronto, instead, they focused on one quality add to further optimize the weapons that they already have.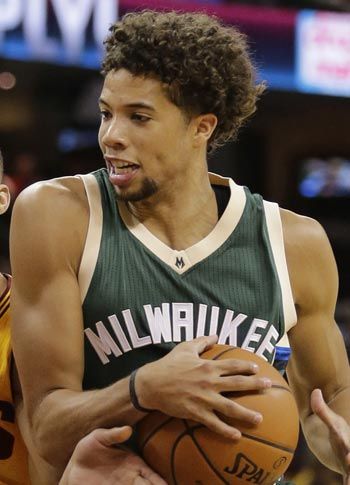 7 - Milwaukee Bucks
Jason Kidd must be gushing over the potential of his point guard combination. One of the best minds in NBA history, he now has the luxury of mentoring two tall point guards, like himself in his playing days, in Michael Carter-Williams and Greivis Vasquez. Length will be the Milwaukee Bucks' calling card this season as they will also boast of the explosive wing trio of Jabari Parker, Khris Middleton, and Giannis Antetokounmpo. Furthermore, the addition of Greg Monroe provides the Bucks with a stabilizing force down low. Losing Zaza Pachulia and Ersan Ilyasova may very well prove to be beneficial for the team as it could force Kidd to tap into the potential of Parker and Antetokounmpo at an early stage in their career. They may not win the East this year but this young and talented group of players are sure to make some noise. Exciting times are back in Milwaukee.
8 - Boston Celtics
Last season's playoff appearance by the Boston Celtics surprised many pundits as the team initially looked to be aiming at another crack at the lottery. All that changed when Isiah Thomas crashed the party in Beantown. The diminutive point guard will now be enjoying a full training camp under coach Brad Stevens, one of the best young coaches in the league, making Thomas more dangerous as he becomes an extension of his coach on the floor. Outside of 2010's 60th overall pick, the Celtics will be parading a deep and youthful frontline composed of David Lee, Amir Johnson, Kelly Olynyk and Jared Sullinger. Lee was deemed unnecessary at Golden State last season despite being capable of producing on the floor, and he is poised to enjoy major minutes once again as Boston's lead big man.
WESTERN CONFERENCE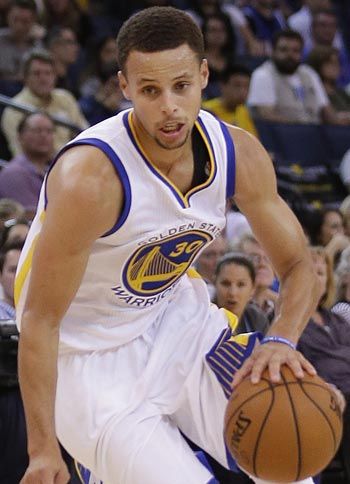 1 - Golden State Warriors
After a dream season, the question on everyone's mind is can Stephen Curry and the Golden State Warriors replicate their success from last year? Afterall, not a lot of players in the history of the NBA has won the MVPaward and at the same time led his team to that amount of success. While other teams are making noise in terms of personnel movements, the Warriors have chosen to remain silent. In fact, their biggest offseason move has been replacing David Lee with Jason Thompson. But as the saying goes, if it ain't broke, why fix it? While the Warriors no longer need some fixing, they could still use further improvement. That may have been the rationale behind the hiring of Steve Nash to work with Curry. Yes, as good as the reigning MVP already is, he is still bound to improve and there's no one better to help him grow than the two-time MVP Nash. No doubt, Chef Curry and the Dubs will be very scary this season.
2 - San Antonio Spurs
After years of being relegated to the background as that one old team, the San Antonio Spurs have gotten themselves back into title conversations. As the veteran Big Three of Tim Duncan, Manu Ginobili, and Tony Parker slowly fades into the sunset, the emergence of Kawhi Leonard and Danny Green has given much hope to the continued dominance of the Spurs. The traditionally low profile Spurs took a different approach this offseason by acquiring the biggest catch in free agency in LaMarcus Aldridge. He will further bolster the already powerhouse roster that coach Gregg Popovich has at his disposal. Don't be surprised if the Spurs start slow because they will surely get their groove once a good portion of the season gets underway.
3 - Oklahoma City Thunder
The Oklahoma City Thunder gets a fresh start under rookie head coach Billy Donovan. Their Big Three consisting of Kevin Durant, Russell Westbrook, and Serge Ibaka will once again be complete, and healthy, to begin the year to bring back the franchise back to its usual spot as a Western favorite. Among the three, Westbrook is the one with the biggest momentum after an MVP-caliber season. With Durant returning, one can only wonder how these two could play beautiful music again. Good news Thunder fans, the players have actually raved about Coach Donovan's offense and how it creates so much space on offense. This is indeed a welcome news as other talented offensive players such as Enes Kanter and Dion Waiters will also benefit from this new system.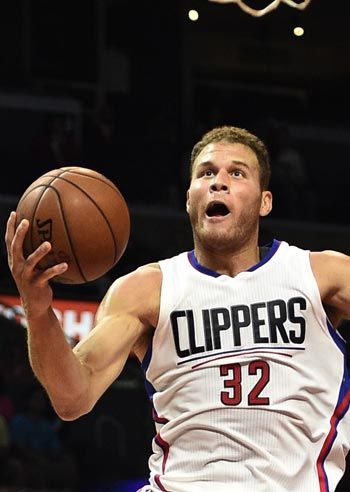 4 - Los Angeles Clippers
The Los Angeles Clippers enter the 2015-2016 season as one of the five best teams on paper, but this did not come without a scary false alarm. The highly publicized DeAndre Jordan situation caught the NBA world by surprise as the super athletic center was supposedly headed to the Dallas Mavericks until a late, or clutch, push by the Clippers changed his mind. As bad as the episode looked, the end justified the means and the Clippers are now at their deepest, roster wise. Obviously, Chris Paul and Blake Griffin will always be Chris Paul and Blake Griffin. Meanwhile, a flurry of acquisitions by the team included four marquee additions in Lance Stephenson, Paul Pierce, Wesley Johnson, and Josh Smith. Lob City is alive now more than ever and everyone is invited to enjoy the show.
5 - Memphis Grizzlies
Marc Gasol will be leading the rough and tough Memphis Grizzlies as they grit and grind their way toward another strong campaign this season. The Grizzlies are known for their deliberate style of play which goes against the norm these days. The paint will once again be manned by the bruising frontcourt tandem of Gasol and Zach Randolph while their wing will feature the defensive-minded Tony Allen, the versatile Jeff Green and new addition Matt Barnes. Mike Conley remains one of the more underrated guards in the league but that will not stop him from leading the Grizzlies attack on both ends of the floor. This team has one of most stable lineups in the league and, who knows, it may only be a matter of time before they take that step to the next level.
6 - Houston Rockets
James Harden is coming off his best season ever and he plans to carry that momentum into the new campaign. He will be leading a very talented wing and backcourt rotation that includes newcomer Ty Lawson, Patrick Beverley, Trevor Ariza, and Corey Brewer. While these players are expected to wear down opponents on both ends of the floor, Houston's problem seems to be their frontcourt, particularly in the middle. Dwight Howard will be eased into the season and after him, it's up to sophomore Clint Capela, a decent rim protector, to occasionally fill in Howard's big shoes. The Rockets can only hope Donatas Motiejunas can return to full health soon and Terrence Jones to stay healthy. This team will go as far as James Harden will take them.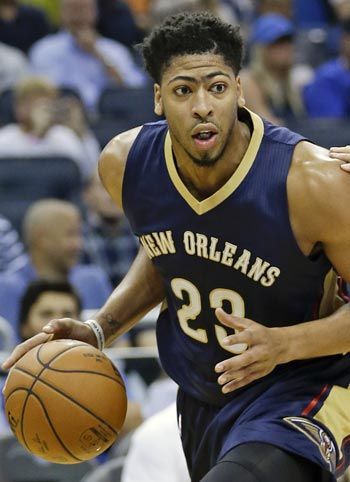 7 - New Orleans Pelicans
Things are looking up for the young New Orleans Pelicans this season as Anthony Davis is set to continue his meteoric rise. He will be guided by their new coach in Alvin Gentry who, for starters, had the unfair idea of adding the three-point shot to Davis' repertoire. The team will be missing center Omer Asik to begin the season due to an injury and his absence badly dampens the Pelicans' muscle down low. Tyreke Evans and Eric Gordon will be relied heavily to support Davis as the Pelicans are not the deepest team out there. Once Jrue Holiday becomes 100 percent healthy, New Orleans will finally have backcourt stability which is highly essential in running Gentry's run and gun offense.
8 - Utah Jazz
The Utah Jazz were one of the surprise teams from last season, their rise to relevance a product of their elite defense. Although they missed the playoffs last year, the Jazz are expected to break out this season as they will bank on the menacing defensive frontline of Derrick Favors and the lengthy Rudy Gobert. Their go-to-guy will still be do-it-all swingman Gordon Hayward, who added some muscle to his frame this offseason, and he will be fed by Trey Burke. Returning to the Jazz fold is the dynamic Alec Burks who was sidelined for most of last season by an injury. Utah will be missing the services of Dante Exum after the second year guard tore his ACL while playing for the Australian national team. The biggest key to this team's playoff push will be Gobert whose emergence from last season coincided with Utah's improved play.
[Editor's note: Arlos Sara is a corporate guy based in Makati City. On the side, he's co-editor-in-chief of the website CavsNation.com and also runs the Facebook fanpage 'Cleveland Cavaliers RISE.']