CHICAGO - With inflated egos the size of hot air balloons, most star athletes don't exit the stage with grace. They get pushed away.
They constantly crave the bright lights. They live for the echoes of a roaring crowd. And they are always the last to know that time had passed them by.
Often, no thanks to the loving neglect with which they handle their finances, they sadly end up chasing one more fat paycheck to piss away.
Dwyane Wade is one of the few, rare exceptions.
Even at 37 years and 83 days old, the Miami Heat icon has so much more to give. And while age, injuries, and the 35,742 usage minutes on his knees have significantly slowed him down, the Flash darts away from the spotlight with more fuel than fumes in the tank.
As noted by Greg Cote of The Miami Herald, Wade was the Heat's leading scorer 15 times this season and he has scored in double figured in his last 17 outings with one more to go in the 82-game schedule.
A 13-time All-Star and three-time NBA champion, he clearly is still capable of another push, another drive. But 15 years after he was taken by the Heat as the fifth overall pick in the 2003 NBA draft, the Marquette University alum is tired. Ego tempts him to go for another run, but wisdom convinced him it was time to quit.
Continue reading below ↓
Recommended Videos
"I'm in a good place. I'm in a really good place," Wade told Rachel Nichols of ESPN on his decision to hang up his sneakers, adding that he might need therapy to to ease the transition from celebrity to retiree.
This season, dubbed as "One Last Dance," is his curtain call. Hopes were high and prayer brigades were assembled to help Miami charge into the playoffs, but the music stopped when the Heat lost four of their last five assignments.
In today's final home game of his Hall-of-Fame journey, Wade led the Heat to a 122-99 shellacking of the Philadelphia 76ers. The outcome, however, was a mere afterthought as the Detroit Pistons eventually pocket the eighth playoffs berth in the Eastern Conference with a 100-93 win over the Memphis Grizzlies.
Still, it was a tribute fit for a king as a full-house crowd of 19,600 descended unto the American Airlines Arena to bid adieu to South Florida's most accomplished sports hero. On the same building where they shared tears of joy as confetti rained to celebrate three championships, fans leaked tears of sadness this time. And there was enough tears to float one of those cruise ships along Biscayne Bay.
But even without a glorious playoffs ending, the book of Dwyane Wade is a runaway bestseller.
A son of Chicago but embraced as Miami's own, Wade closes his storied career with 23,140 points, 4,,922 points, 5,691 assists, and 1,620 steals in 1,053 regular season games, per basketballreference.com.
Not bad for a 6-foot-4, 220-pound shooting guard who wasn't birthed from a blue blood college program. Talk about overachieving.
An Olympic gold medalist in 2008, he played with a fire and passion that drew praise from even his harshest critics. And he parlayed that winning brand into an astounding financial success.
Including this season's veteran's minimum pay of $2.3 million, Wade has cashed a total of $198.5 million in NBA salaries alone. In 2018, according to Forbes, he also earned $14 million through his endorsement deals with Panini, Gatorade, New Era, Hublot and Li Ning Company Limited.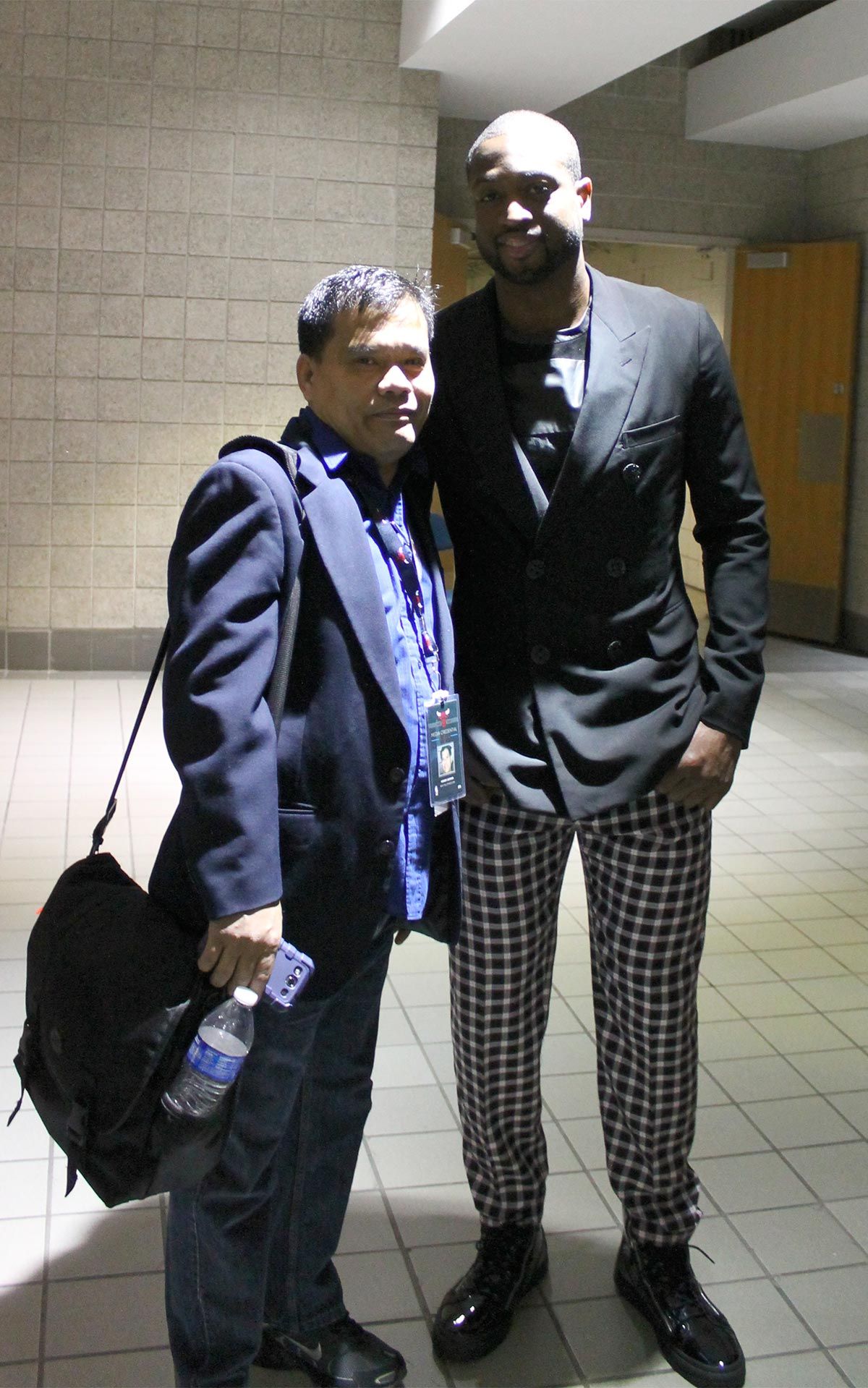 With no more marathon practices and no more travels to 26 NBA cities a season, Wade now has plenty of time to spend with his three boys and new-born baby girl with actress wife Gabrielle Union. D-Wade can attend to his multiple business ventures as well,
"Pinch me, is this really my life?" Wade said at a recent charity fashion event dubbed as "RunWade."
Heat haters, ahem, those who loathed Miami's despotic four-year Finals romp from 2011 to 2014, would be happy to slap him back to his senses. No need for that, though, because Wade isn't daydreaming a fantasy life. He is actually wallowing in it.
This must be what those predominantly Spanish-speaking Miami denizens mean when they describe Wade's existence.
Livin' La Vida Loca.