WHAT he failed to achieve as a star player, Metta World Peace wants his son Jeron Artest to achieve.
The former NBA star said he's definitely fully behind the dream of the young Artest to play for flag and country in international tournaments, something which he failed to do despite his stature as one of the top NBA players during his time.
Jeron's mother is Filipina Jennifer Ruth Uy Palma (hence Jeron from Jennifer and Ron), a former neighbor and schoolmate of the then 18-year player in New York City.
"He's very motivated, he's working hard. He's a very smart kid, very good, and I'm very proud of him," said Metta on Sunday when he met the local press for the first time at Luna Café at Bonifacio High Street during his brief visit in the country.
Metta admitted upon his arrival on Saturday that Jeron, 16, already applied for a Philippine passport, making him a possible Fil-Am prospect for Gilas Pilipinas.
While the 37-year-old New Yorker once represented the U.S. during his high school days, he never got the same opportunity again as a college player and later as a pro.
"When I was in my prime, I got in a lot of trouble in the NBA. And even when I finished in the Top 6 in the (NBA) voting, I was never invited for the USA team," recalled Metta, who actually had a brilliant but tumultuous NBA stint playing for teams such as Chicago, Indiana, Houston, Sacramento, LA Lakers, and New York.
Continue reading below ↓
Recommended Videos
"They said they didn't want a player like myself in the team," he added. "That was tough for me because I always want to play in the Olympics. Every time you get the chance to play for the national (team), I feel like special."
[See Metta says son has applied for PH passport in hope of playing for Gilas]
With the opportunity presenting itself to his son, Metta wants Jeron to go hard for it.
Of course, he had to work his butt off and prove that he belongs.
"I keep telling him, not just because you're my son, not just because you play basketball, not just because you're from America, means that you're in the team. You've got to earn it," he said of his advice to Jeron, who visited Manila together with his mother two years ago.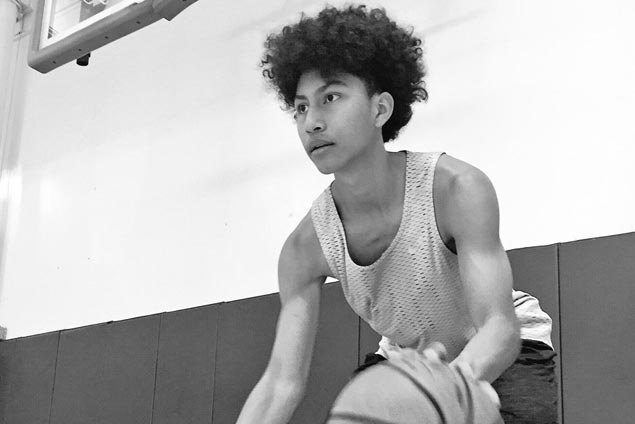 Metta said his son is doing well in academics and has been getting offers from Yale (University) and Ivy League schools in college.
He didn't mention whether pursuing a college career here is an option, but what Metta promises is Jeron's desire to don the Gilas colors.
"He definitely wanted to play here one day," said Metta.