CHARLOTTE - On the evening of Valentine's Day, the New Orleans Pelicans, engulfed in a messy drama involving their disgruntled superstar, found joyful relief when they stung the Oklahoma City Thunder at home, 131-122, at the Smoothie King Center.
But Anthony Davis wasn't in the mood for love.
After a 16-minute outing in which he hauled 14 points and four rebounds, he suffered a shoulder contusion and left the arena with his agent Rich Paul while the game was still ongoing.
Bad optics. Bad form. Bad vibes.
AD didn't speak to reporters upon his exit but his actions spoke volumes, as if saying I don't want to be here.
The morning after, while The Brow was getting flak for his unprofessional conduct, Pelicans GM Dell Demps was fired from the position he held for almost nine years, a coveted job - only 30 in the whole world - that had an annual salary of $1 to $ 3 million, according to SB Nation.
Fair or not, the only thing that matters about this termination is that the Pelicans believe it is the right move.
"As difficult as these decisions are, my responsibility is to provide the leadership and resources necessary to deliver a winning team to our fans and community," said a statement issued by Gayle Benson, who owns the Pelicans and the New Orleans Saints of the NFL.
Continue reading below ↓
Recommended Videos
Simply put, the franchise lost its faith in Demps as the voice that can somehow put together the shattered pieces of a Pelicans team that have been badly broken by Davis' public flirtation with the Lakers despite him being contractually married to New Orleans until 2020.
Apparently, Demps' future in the bayou was tied at the hip with Davis. When one leaves, the other must go as well. Unfortunately, Dell's doomed domino was the first to fall.
I've always liked Dell. He once gave his business card and the permission to call or text him if I had a question or two, which meant a rare direct access instead of the usual NBA protocol where a request for a GM interview must be coursed through team PR.
But I'm not sad for him. I'm only strongly optimistic.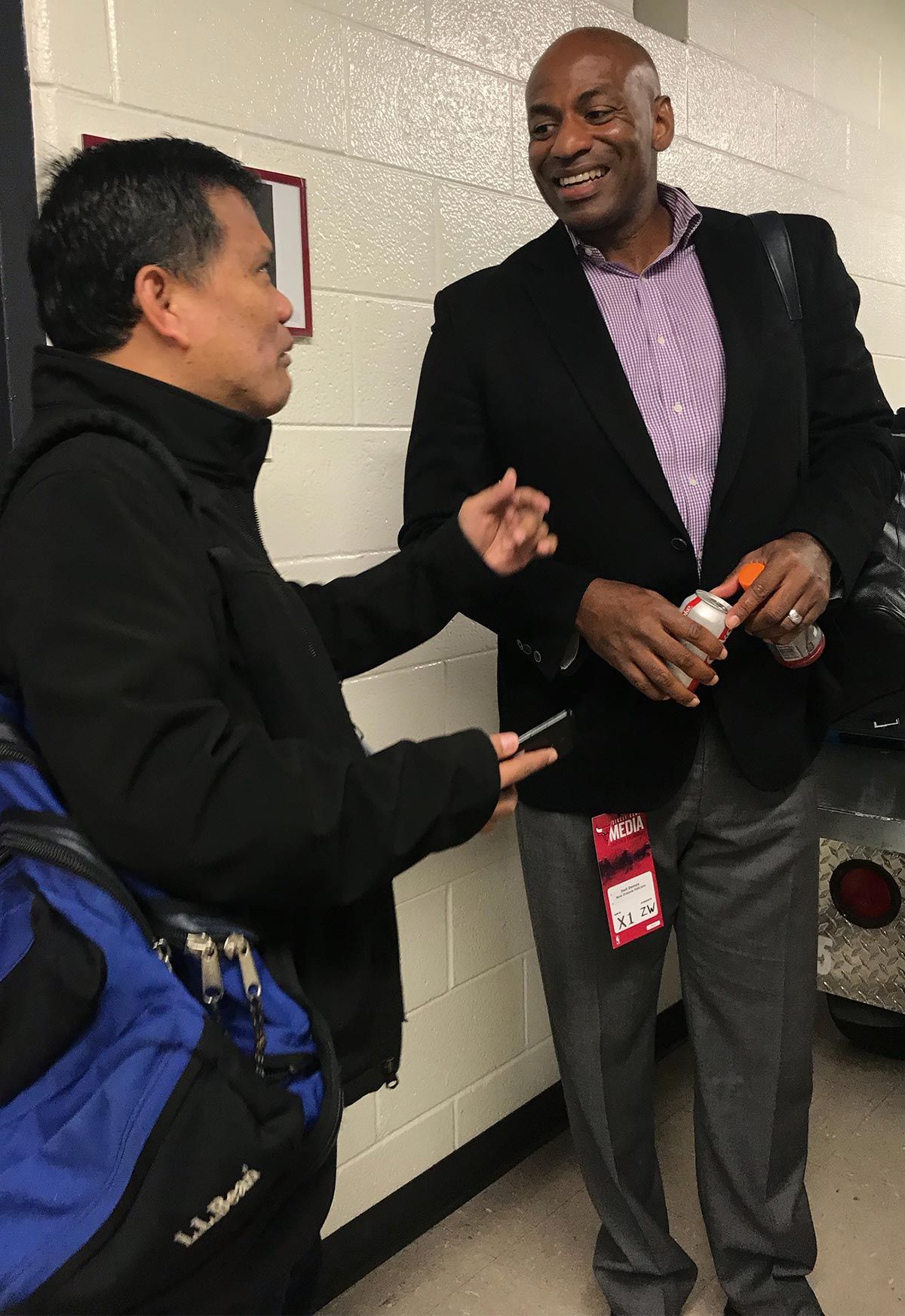 With his pedigree - five years as assistant GM with the Spurs before being hired by the Pelicans in 2010 - and work ethic, Demps, who played briefly as an import for Seven-Up in the PBA, will find a landing spot somewhere sometime.
Just as any job in the workplace, Demps' tenure had its peaks and valleys.
After a botched trade that would have sent Chris Paul to the Los Angeles Lakers on December 2011, he redeemed himself by drafting Anthony Davis in 2012. Demps probably overpaid for Omer Asik and Solomon Hill but he got great value from acquisitions such as DeMarcus Cousins, Nikola Mirotic, Norris Cole and Rajon Rondo.
Although he had a losing record, 311-388 at the final reckoning, Demps withstood the blistering calls for his termination because the wins and losses did not faithfully reflect both his aptitude as a talent evaluator and his skill as a quiet taskmaster.
What Demps couldn't withstand was the nuclear fallout caused by a malcontent superstar's demand for a divorce mutiny.
Having just turned 49, I don't see Demps in a hurry to rush back to the NBA grind. He and wife Anita would probably spend some cherished time to see their sons play basketball -- Trae is a pro overseas wile Riley is at New York University (NYU).
But trust that he'll be back.
Life, and new beginning, sometimes start at 50.