IF 2016 is the year of LeBron James and Cavaliers, the year 2017 is of Kevin Durant, Steph Curry and the Golden State Warriors.
This was the consensus gathered from Filipino sports heroes who believe the Warriors, with KD reinforcing the 2016 runners-up, have what it takes to avenge the setback they suffered at the hands of the Cavs last year and bring back the the title to the Bay Area.
World boxing icon Many Pacquiao, local basketball's 'living legend' Robert Jaworski, fellow PBA greats Bogs Adornado, Atoy Co and Philip Cezar and ex-Philippine Youth Team standout Danny Francisco were one in saying that Durant will tilt this Finals in the Warriors' favor.
"Other than the fact than the Warriors continue to command the biggest Filipino following in the US, the addition of Durant represents yet the biggest boost to their chances this year," Pacquiao said during a lull in his training for the July 2 fight against Jeff Horn on Thursday.
"That is why lalo akong naniniwala na kayang ibalik ng GSW ang kampeonato ng NBA sa Bay Area. Isang napakalaking tulong ang magagawa ni Durant para sa Warriors. Isa rin siyang dating MVP, so dalawa na sila ni Steph (Curry) na magtutulong) for the Warriors," the eight-division world champion added.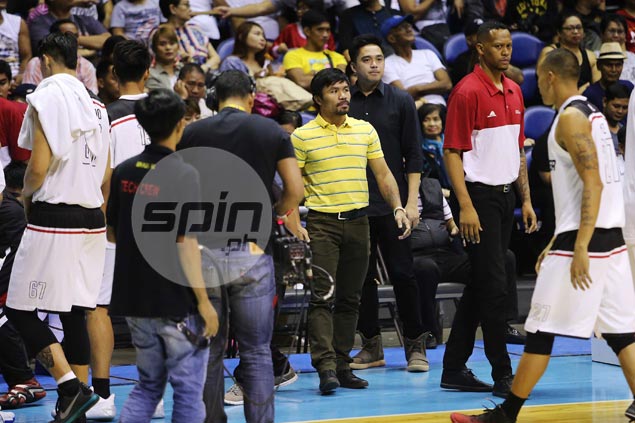 Pacquiao has established a friendship with Curry and has long been a fan of the Warriors. He said it is understandable why fellow Filipinos love the team.
"Of course, idagdag natin ang milyon-milyong Pilipino, both in the U.S, at maging dito sa Pilipinas na nagdadasal na manalo ang Warriors," he added. "Understandable naman yun na maraming Pilipino na lokong-loko sa basketbol ang pinasasasaya ang Warriors kapag nanalo sila."
Jaworski, former playing-coach of Ginebra in the PBA, agreed, saying, "Inspite of the Cav's complete and healthy lineup, I pick GSW to win. The Warriors have shown their commitment to win by the consistent decorum of team members, from the coaches to the players and staff every game."
The PBA great also pointed to the Warriors' depth.
"Other than their key players Curry, (Klay) Thompson, (Draymond) Green and of course, Durant, expect to see their teammates (Andre) Igodoula, (David) West, Shaun Livingston and others to show the exemplary attitude, desire, team pride, mental toughness and philosophy they've been displaying from the regular season to the playoffs," Jaworski said.
That was exactly what the Warriors showed in Game One of their best-of-seven championship title series on Friday in their home turf Oracle Arena where they routed the Cavs, 119-91, serving notice of things to come.
Barring any major injury to the Warriors, Jaworski expect Golden State to close out the series in six or seven games.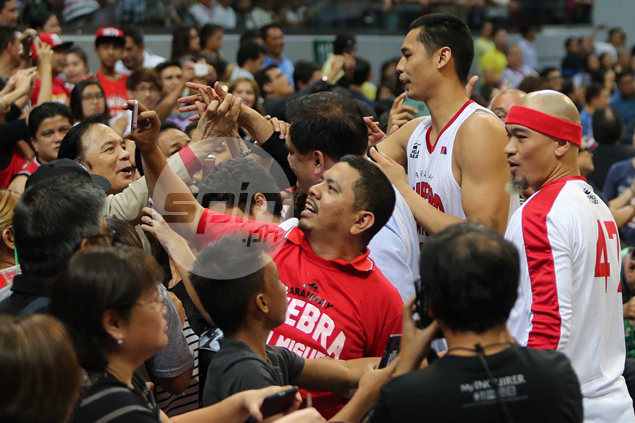 Former Crispa teammates Adornado, Co and Cezar, Francisco, fellow former national player Jimmy Mariano and Zaldy Realubit, current PBA mainstays Arwind Santos and Ranidel de Ocampo, Rain Or Shine co-owners Raymund Yu and Terry Que and Team MaHindra assistant coach Chris Gavina also see a Warriors victory.
Gavina said: "While I feel like Lebron simply played at an unbelievable level last year being on a mission to bringing Cleveland their first championship, I feel that same level of urgency from Kevin Durant this year. I think his previous setbacks have ignited his inner fire for greatness.
"I say it goes to seven games with Warriors winning an epic 4-3 series."
Pacquiao's chief trainer Freddie Roach and other members of Team Pacquiao who SPIN.ph interviewed also expressed belief the Warriors will prevail. They included the champ's younger brother Bobby Pacquiao, assistant trainer Buboy Fernandez and Jake Joson.
But not all are for the Warriors.
Five of those interviewed believed James and the Cavaliers will repeat this season. And all of them are members of Team Pacquiao – Mahindra assistant team manager Joe Ramos, Senate staff members Choi Garcia, David Sisson, Carlo Gragasin and Johnny Bantilan.
Recommended Videos