LAKE BUENA VISTA, Florida — Kawhi Leonard and the Clippers had enough answers to withstand Luka Doncic's record-setting debut — especially after his running mate was thrown out of the game.
Leonard had 29 points and 12 rebounds, and the Clippers got a big boost from the ejection of Kristaps Porzingis to beat the Dallas Mavericks 118-110 on Monday night (Tuesday, Manila time) in Game 1 of their Western Conference playoff series.
Doncic finished with 42 points, most ever by a player in his first postseason game, and added nine assists and seven rebounds. He had the No. 7 seed hanging right with the Clippers for much of the night.
"I mean, he's great," Leonard said.
But Los Angeles pulled into the lead when Porzingis was ejected for picking up his second technical foul in the third quarter and Doncic couldn't bring the Mavs all the way back.
"KP had my back. He did it for me. He did it for his teammate. He had my back," Doncic said. "Not just me, but the whole team appreciates that. I don't think it was fair to take him out of the game, especially in the playoffs."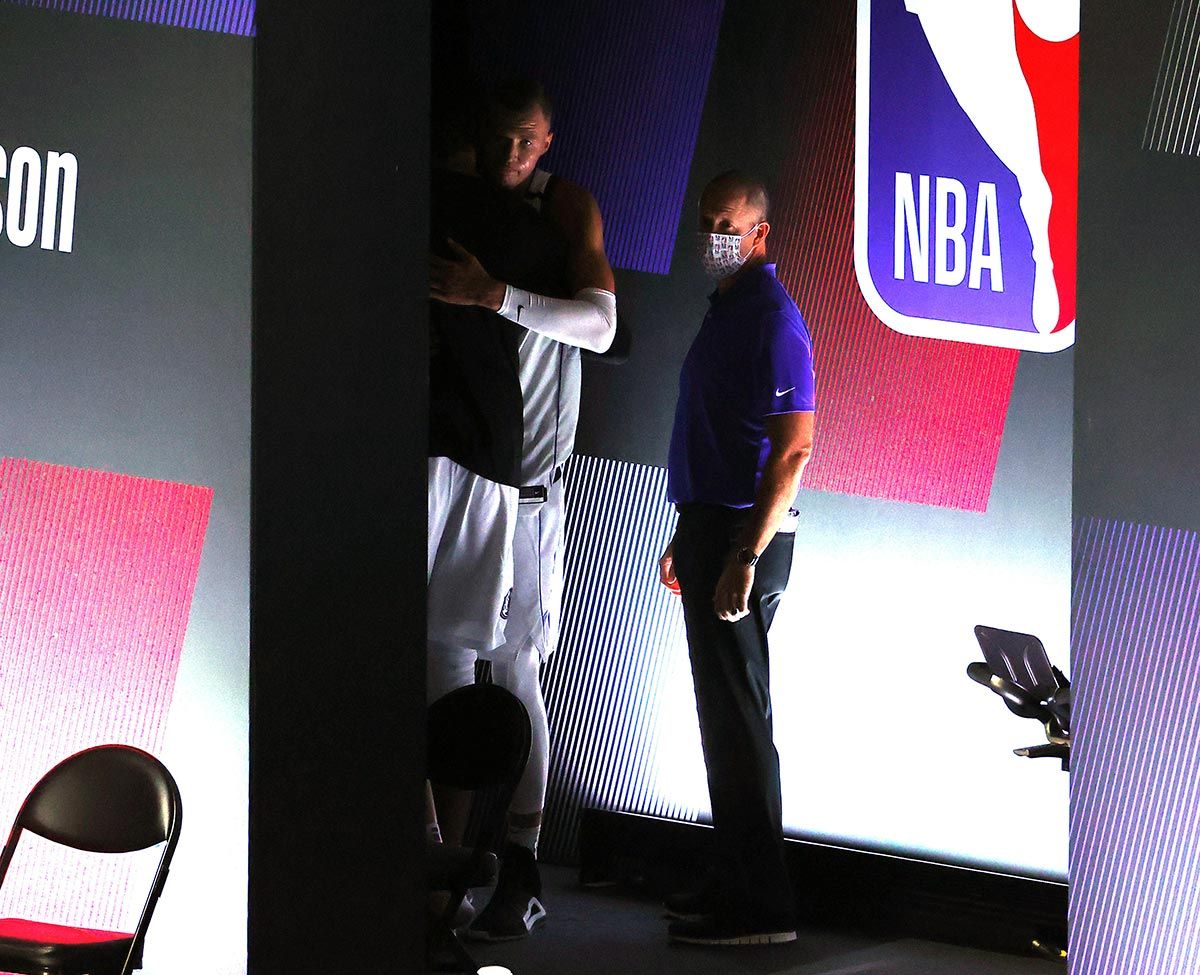 Continue reading below ↓
Recommended Videos
Game 2 in the best-of-seven series is Wednesday.
Porzingis had picked up his first technical foul in the first half for his reaction to a foul called when he believed he'd blocked a shot. He got his second when he joined a scrap between Doncic and the Clippers' Marcus Morris.
"I saw him getting into Luka's face and I didn't like that. That's why I reacted." Porzingis said. "That's a smart, smart thing to do from their part. I've just got to be smarter and control my emotions, especially on the first one."
The controversial call triggered a hail of boos from league stars on social media, led by the Los Angeles Lakers' LeBron James and retired Mavs great Dirk Nowitzki who decried it as 'too soft.'
Morris didn't think either player deserved a technical.
"Playoffs man, nobody should get thrown out in the playoffs," he said. "I know that really hurt their team so, not my fault though."
Crew chief Kane Fitzgerald said officials determined after watching replay that Porzingis had escalated the incident when he approached Morris.
The Clippers swarmed Doncic from the outset, forcing him into three turnovers in the first two minutes while racing to a 10-0 lead.
It quickly grew to 18-2 3 1/2 minutes into the game and things looked really bleak for the Mavs when Doncic slipped to the court on a drive and appeared to hurt his lower leg. He went to the back after coming out of the game soon after but Dallas played well while he was out and eventually came all the way back to lead 38-34 after one.
The Mavericks then reeled off a 12-0 run in the second to push the lead to 50-36 that the Clippers trimmed to 69-66 at the break.