CHICAGO - Like the path of an angry, reckless storm, the pace and temperament of an NBA trading deadline chase can change abruptly.
A few days after Anthony Davis formally requested a trade from the New Orleans Pelicans last January 28, the LA Lakers, the five-time All-Star's desired destination, was poised to pull off the heist.
With a slew of young stars, a couple of future draft picks, and the magnetic charm of team president Magic Johnson, the Lakers quickly got ahead of the field, gaining momentum like an exuberant Giannis Antetokounmpo hurtling down the open court on a 3-on-1 fast break.
After an initial offer which the Pelicans deemed "underwhelming," Magic went all in the other day with a package that included Lonzo Ball, Kyle Kuzma, Brandon Ingram, Josh Hart, Ivica Zubac, Kentavious Caldwell-Pope, and two first-round draft picks.
The irony here is that in the desperation to build a championship home for LeBron James, the Lakers had to surrender their house to New Orleans.
Of course, it was reasonable for the purple-and-gold franchise to believe that the offered bounty was enough to arrange a marriage between the game's best player, LeBron, and his heir apparent, The Brow, a gifted 6-foot-10 big who is averaging 29.3 points, 13.3 rebounds, 4.4 assists and 2.6 blocks per game this season.
Continue reading below ↓
Recommended Videos
To the Pelicans, however, the pieces fell short of being "blown away," a state of euphoria they required to wallow in before giving away their generational talent, who possesses the might to recapture the glory days of Showtime Lakers.
Former PBA import and now Pelicans GM Dell Demps, according to ESPN, did not "communicate" with the Lakers on Thursday about a counter-offer. Apparently, he wants more draft picks, at least four, per multiple reports.
With less then seven hours to go before the deadline (3 pm Thursday, New York time), the Lakers' pursuit of Davis is dying, bleeding from unmet expectations. It doesn't need CPR. It needs last rites.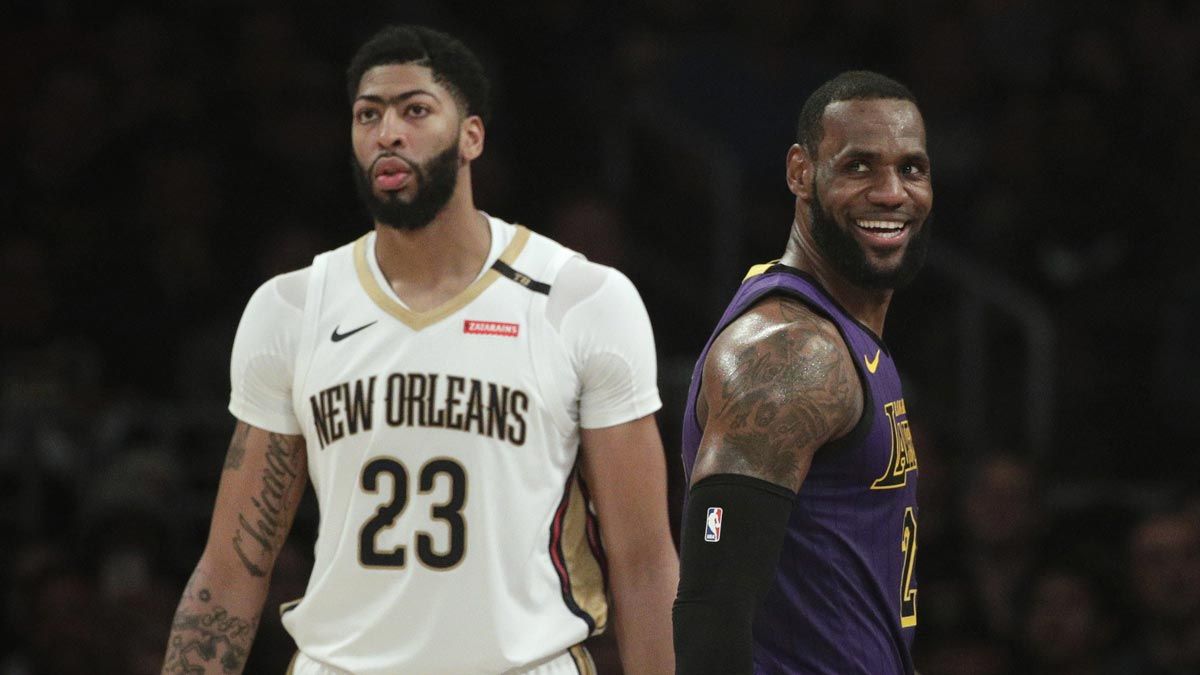 Laker Nation is mourning today but the rest of the NBA ought to be celebrating.
I have no problem with this recent epidemic of super teams sprouting everywhere as long as it is conspired by free agents looking for the joy of chasing a ring. But when players under contract abandon their teams and force a trade, it flies in the face of fairness and decency.
I understand that Davis has a right to happiness, I said so in a prior column, but what happened to the honor of living up to a signed contract, especially one that pays him $24 million this season and another $27 million next season?
LeBron must be devastated. And while we choose not to rejoice in his misery we offer no sympathies, either.
For years, while he was in Miami and Cleveland, he allegedly carried weight when it came to signing and trading players and the hiring and firing of coaches. He now wields heavy influence on Lakers' personnel decisions but he can't control the Pelicans, who will not reward Davis' abandonment by giving him paradise.
Would you?
Of course not.
Davis' peace of mind and well-being is the least of the Pelicans concern in the coming months. The team's thrust is to acquire the best deal they can get as they pick up the pieces moving forward.
That deal can be found sometime in July, not early February.
Meanwhile, the Lakers are imploding.
The morale of their young players have been shattered by the daily spectacle of them being publicly dangled as baits. Their veterans are frustrated and verbally confronted coach Luke Walton after losing to the Warriors last February 2.
The low point arrived on Wednesday in Indiana where they unraveled in a 42-point massacre at the vengeful hands of the Pacers.
At 27-27 the Lakers must win at least 20 of their remaining 28 games to make the playoffs. Tough task but doable in the aftermath of the eighth-ranked Clippers breaking up their core to jump on a rebuild.
Even if they make the playoffs, though, it would only mean being swept by the Warriors in the first round.
If Hans Christian Andersen's emperor "has no clothes," LA's king has no crown.
Like most of those who went to Catholic school, I was raised not to make light of other people's sorrow. But I gotta admit that there is some delight seeing how the recent events have wiped the arrogance and petulance off LeBron's face.