CHICAGO - New York is approximately 8,000 miles from China, a distance that can be traveled non-stop by plane in a little over 15 hours, according to Prokelara.com
Kyrie Irving made the grueling trip last week when his Brooklyn Nets had a two-game preseason scrum with the Los Angeles Lakers in the cities of Shanghai and Shenzhen.
After accumulating all those exhausting miles, Irving promptly played a mere total of 66 seconds.
A six-time All Star, the 6-foot-3, 190-pound Irving turned from NBA champ to American idle in China.
It wasn't jet lag, And neither was it a languid form of protest against China's harshly punitive response to Houston Rockets GM Daryl Morey's tweet about Hong Kong.
Kyrie Irving, who fled Boston last July to join forces with bosom buddy Kevin Durant and take a bite at the Big Apple, was simply injured.
Again.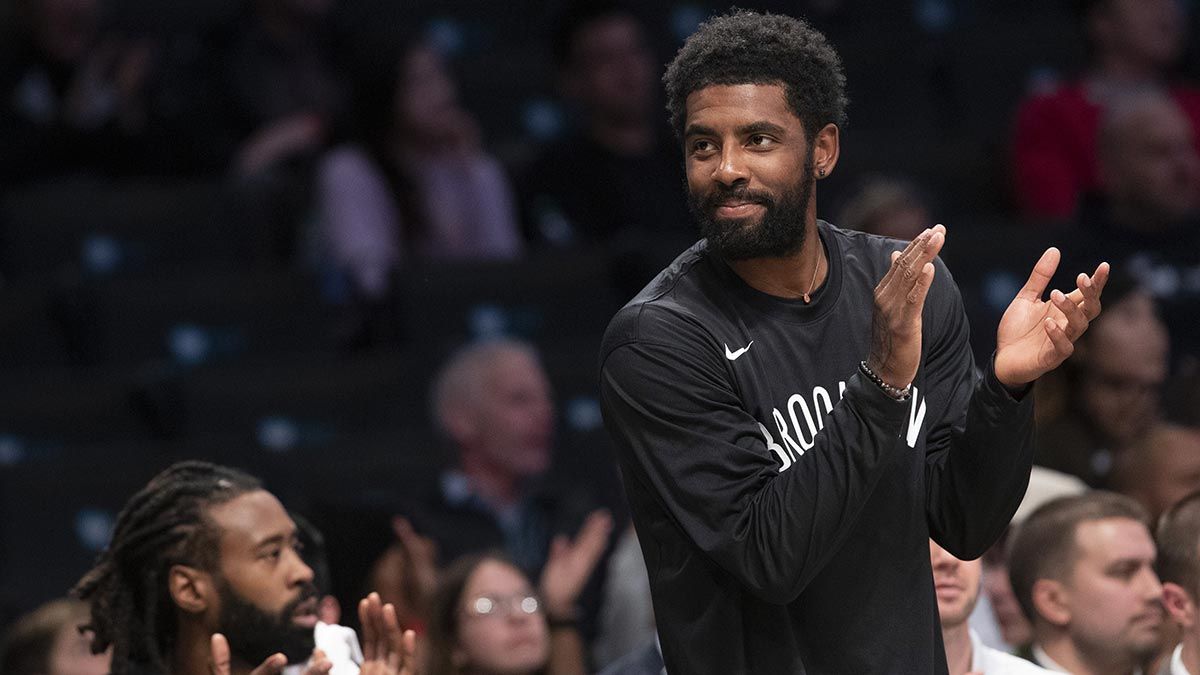 Continue reading below ↓
Recommended Videos
This time, the culprit was a cold Rajon Rondo shoulder to the face, a collision that aggravated a previously diagnosed "left side facial fracture" that Irving sustained after getting hit by an angry elbow during a September 24 pick-up game.
While missing preseason games is a small deal, Irving's lengthy history of injuries is a giant deal.
When he was still at Duke, a bad toe limited Irving to just 11 of 37 games during his lone college season.
Turning pro has been especially brutal. Per Sports Illustrated, the 27-year old point guard has been "sidelined by injuries to his face, quad, shoulder, knee, eye, hip and back."
In other words, Kyrie, who is signed to a four-year $141 million contract, gets more hits than a crash dummy and a porn website combined.
All told, Irving has missed a total of 132 out of a possible 640 regular season games in eight seasons.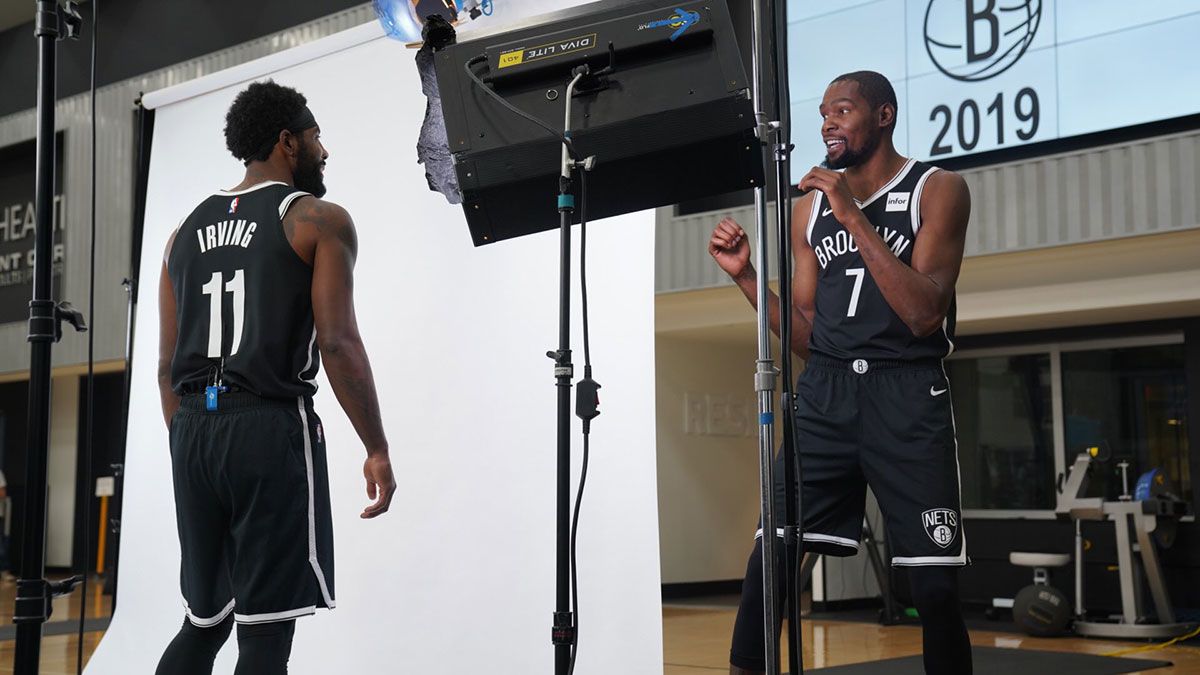 GUARANTEED PAY. Although Irving's pains are a tremendous personal toll, it ain't easy for a team owner as well.
Based on his $31.7 million salary in this upcoming 2019-20 season, Irving will be paid $386,585 for every regular season game he will miss as a Net.
While eulogizing former president George H.W. Bush, Alan Simpson, a former United States senator from Wyoming, said, "hatred corrodes the container it's carried on."
Injury and indifference does the same thing to an NBA team.
Always hurt and allegedly prone to feuding with teammates and coaches, Irving has sunk ships in Cleveland and Boston. It would be no surprise if somewhere down those choppy waters in Kyrie's "flat" universe, we will find the Brooklyn Nets in the bottom of the Hudson River.
It's impossible to disagree that current NBA players are taller, bigger, faster, and more adept at shooting 3s.
My only wish is that they bear a more fierce allegiance to the past glories of NBA yore, when the hardcourt warriors were sturdy, strong and splendidly reliable.
Celtics legend Kevin McHale played with a broken foot for three months in 1987. Isaiah Thomas soldiered through a badly mangled ankle in Games 6 and 7 of the 1988 NBA Finals. And Michael Jordan had that famous "flu game" in the 1997 NBA Finals.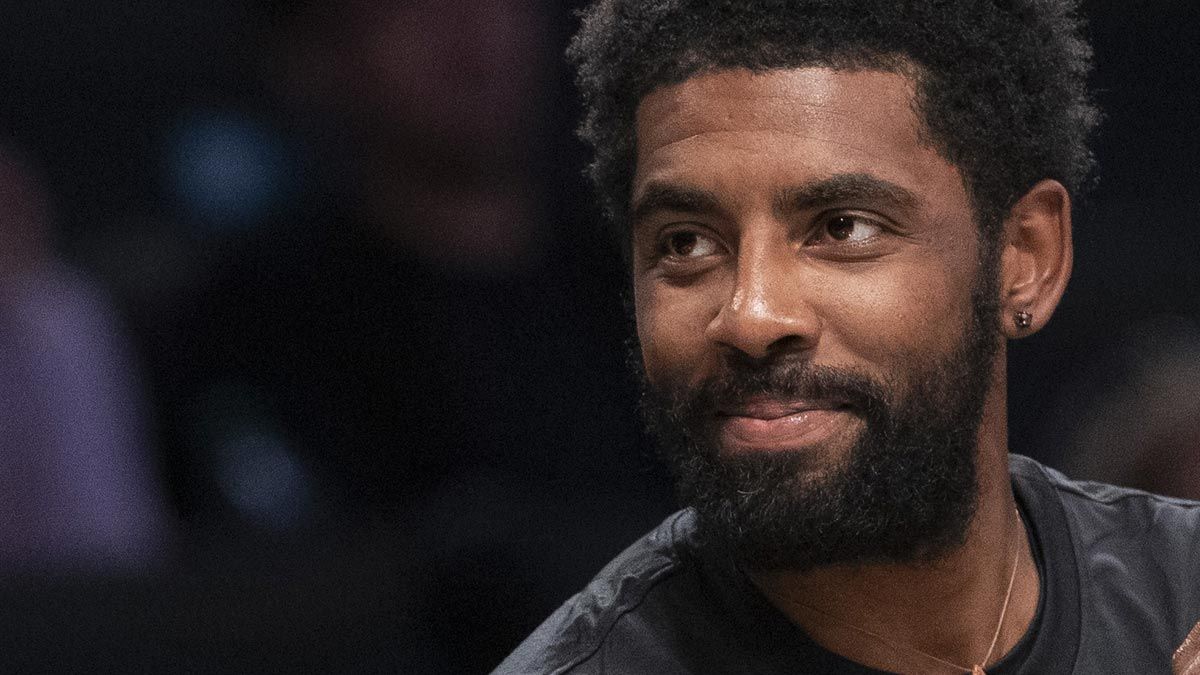 These days, players rest when catching a cold or have flu-like symptoms. Some stars skip games for no other reason than "general soreness," which can lead to a major pain in the pocket for fans who paid for expensive tickets only to watch their idols sit on the bench wearing a designer suit.
When Kevin Durant recovers from his ruptured Achilles, the Nets, armed with a slew of supporting talent, have a magnificent chance of winning a title.
But if Irving gets injured often, that swollen promise can quickly burst into frustration.