DALLAS — Kyle Kuzma scored 30 points and made one of two free throws to break a tie with 4.2 seconds remaining, lifting the Washington Wizards to a 127-126 victory over Dallas Mavericks on Tuesday night (Wednesday, Manila time).
Luka Doncic had 41 points and 15 rebounds for the Mavericks. Doncic still had on the jersey he ripped when he missed a free throw that would have put Dallas in front with 12.5 seconds to go when he bumped Kumza on a drive along the sideline.
The Mavericks challenged, but the call was confirmed. Kuzma missed the first free throw but swished the second.
Doncic tried twice to pass to Spencer Dinwiddie out of a double team on the final possession. The Wizards knocked the first out of bounds, and Delon Wright stole the second to seal the victory.
ADVERTISEMENT - CONTINUE READING BELOW ↓
Kristaps Porzingis was out with an ankle injury in his first trip to Dallas since the Mavericks sent him to the Wizards last February for Dinwiddie and Davis Bertans.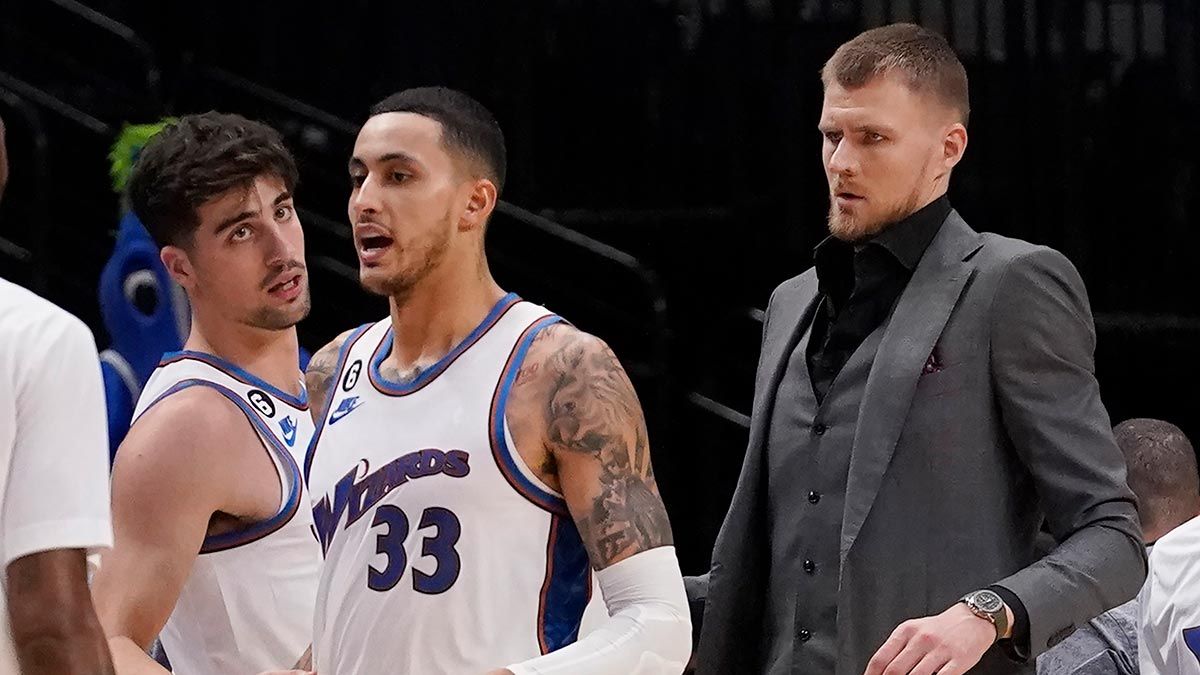 The 7-foot-3 Latvian, whose pairing with Doncic never worked the way Dallas envisioned, received light applause after a video tribute during the break between the first and second quarters.
It was Washington's first game since sending Rui Hachimura to the Los Angeles Lakers for Kendrick Nunn and draft picks. Nunn was available but didn't play.
The Wizards opened a five-game trip with a third consecutive victory while Dallas finished a 1-3 homestand with its eighth loss in 11 games.
Bradley Beal scored 22 points with a 3-pointer that was one of three lead changes in the final three minutes. Deni Avdija had 15 points and 10 rebounds.
Dwight Powell scored a season-high 22 points with nine rebounds for Dallas. Dinwiddie had 20 points and eight assists.
Josh Green made his first seven shots and finished with 16 points, the most for the Dallas guard in four games since returning from a 20-game absence with a right elbow sprain.
TIP-INS
Wizards: Porzingis, who sprained his left ankle in the previous game against Orlando, is listed as week-to-week. ... Daniel Gafford played 19 minutes before fouling out with 6:32 remaining, getting nine points with seven rebounds. ... Corey Kispert scored 14 points, Monte Morris had 13 and Wright had 10 points, six assists and three steals.
ADVERTISEMENT - CONTINUE READING BELOW ↓
Mavericks: F Christian Wood missed his third game since breaking his left thumb in a loss to Atlanta. The team has said he would be re-evaluated this week. ... Dorian Finney-Smith scored 12 points.
UP NEXT
Wizards: All three Texas cities are part of the five-game trip, with Houston next to finish a back-to-back Wednesday. The Rockets swept the two-game set with Wizards last season. The San Antonio stop is after a trip to New Orleans.
Mavericks: A two-game trip starts Thursday in Phoenix, where Dallas blew a 22-point lead in the second half of a 107-105 loss in the season opener.
Get more of the latest sports news & updates on SPIN.ph