KOBE Bryant paid tribute to the Laker greats on the night the future Hall of Famer had his Nos. 8 and 24 retired by the Lakers on Monday in Los Angeles (Tuesday, Manila time).
The jerseys were raised to the Staples Center rafters to hang alongside the playing uniforms of Laker greats.
Wilt Chamberlain's 13, Jerry West's 44, Magic Johnson's 32, Kareem Abdul-Jabbar's 33, Shaquille O'Neal's 34, James Worthy's 42, Elgin Baylor's 22, Gail Goodrich's 25 and Jamaal Wilkes' 52 are the numbers the Lakers have previously retired.
"It is hard to put into words," Bryant said.
"Growing up and watching all these great players play and learning so much from them, to now be a part of that wall means everything to me. Legacy is really important in the sense of what we have done is awesome, but what is more important for a legacy is how that affects the next generation.
Kobe Bryant played all his 20 years in the NBA with the Lakers and won five NBA titles, an MVP award and two Finals MVPs.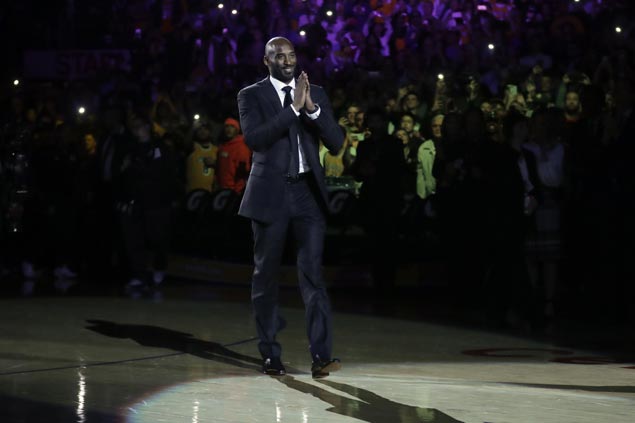 Kobe Bryant thanks the Staples Center crowd.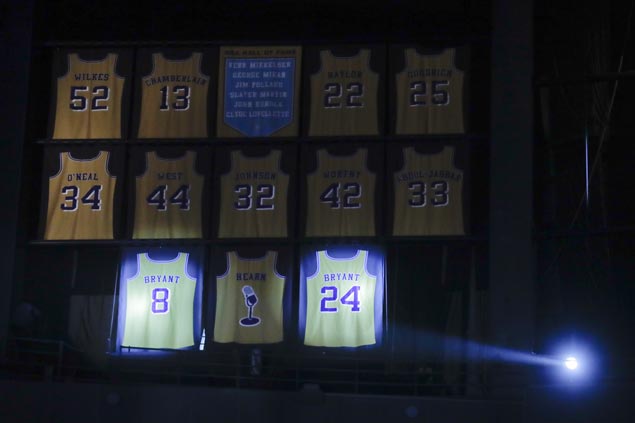 The jerseys are unveiled.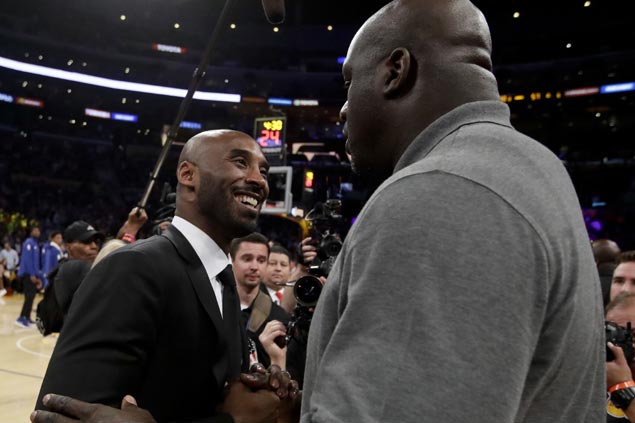 Shaquille O'Neal and Kobe Bryant share some laughs.