ACTRESS KC Concepcion confirmed she met up with Houston Rockets rising star Chandler Parsons by posting photos of them together on her Instagram account on Thursday morning.
A photo collage posted on her Instagram account xtina_ontherocks showed Concepcion and Parsons with several friends of the Filipina actress. Noticable in the collage were three photos of Concepcion and Parsons together.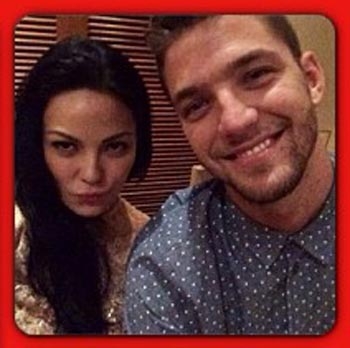 "Mabuhay! So much to see, so little time! Fun night with my ladiez & the big boys. @chandlerparsons," wrote Concepcion on her Twitter account @kc_concepcion.
Parsons, who is in Manila for the NBA preseason game against the Indiana Pacers, said during media availability day on Wednesday that she had dinner with Concepcion, months after exchanging tweets with her last May.
"I did. We had dinner last night (Tuesday)," Parsons told reporters.
Parsons said he has a common friend with Concepcion, which led to the exchange of tweets in May and again in September.
"She is a great girl and we had a good time last night," Parsons said.
[For full story, see Rockets rising star Parsons confirms dinner date with PH actress KC Concepcion]