KAWHI Leonard has finally broken his silence after a celebrated falling out with San Antonio that led to his trade to Toronto.
At least he had something good to say as he acknowledged the model NBA franchise that made him who he is.
In a letter that has circulated on social media, the former Spurs star paid gratitude to the entire San Antonio organization and the city's fans for welcoming him during his stay with the storied franchise.
Leonard thanked all this Spurs teammates and made special mention to coach Gregg Popovich for his guidance as he looks forward to his future after surprisingly wanting out of San Antonio due to his "distrust" over the way the team handled his injury.
"Through all the ups and down – I'm glad there were many more ups! – I'll never forget what we have shared and accomplished together," Leonard said.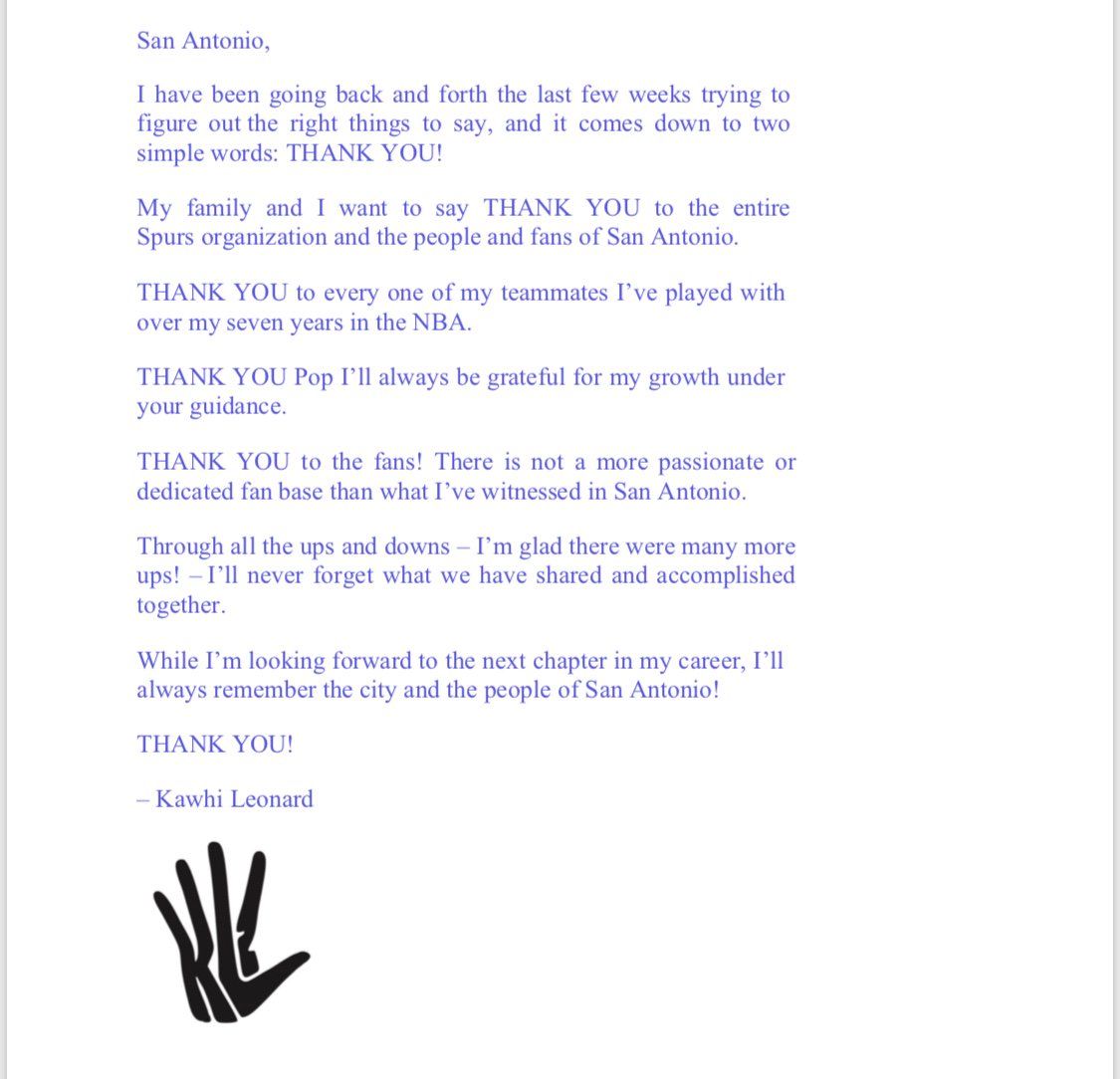 Continue reading below ↓
Recommended Videos