JR Smith came under fire for his hard push on Al Horford in Game Two of the Cleveland-Boston series on Tuesday night (Wednesday, Manila time), but the Cavs guard insisted he meant no harm.
Tempers flared with 3:49 to play with Boston leading 97-89. Marcus Morris got in Smith's face after Smith pushed Horford in the back to prevent a layup. Smith shoved Morris and the pair had to be separated.
Smith was assessed a flagrant foul and both received technical fouls.
"I felt like it was uncalled for that type of play there," Horford said after the Celtics pulled off a 107-94 win over the Cavaliers for a 2-0 lead in the Eastern Conference finals.
"We have each other's backs. ... We moved on to the next play and we locked in after that."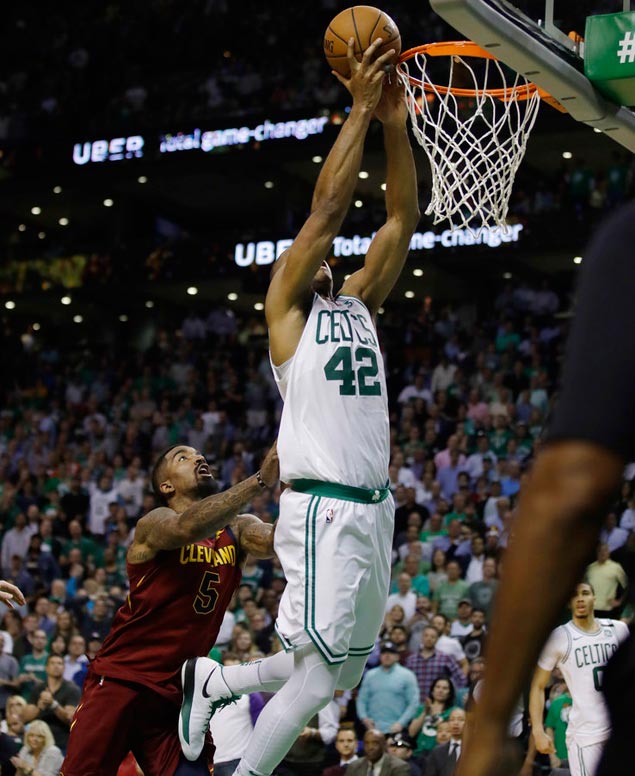 Smith said there was no malicious intent on the play.
"I blatantly pushed him. It wasn't like I was trying to low bridge him or something. Just make sure he didn't get it," Smith said. "It was a good, hard foul."
Smart said Smith's play was a "dirty shot."
"That's not the first time JR has done some dirty stuff, especially playing against us," he said. "It's like a bully, you keep letting a bully keep picking on you, he's going to pick on you until you finally stand up. And that's what I tried to do."