SAN Antonio Spurs great Bruce Bowen, who's in the country for an NBA finals viewing party hosted by Solar, fondly discussed the five players who made life difficult for him during his colorful 12-year career in the NBA.
Bowen, of course, is the perfect man to talk about defense as he's cut a reputation of being one of the best perimeter defenders in his prime, resulting in five All-Defensive First team appearances.
He was the heart of the Spurs defense under the legendary Greg Popovich which won the 2003, 2005 and 2007 NBA Finals, so it's not surprising to see a couple of names on his list.
No. 5 should surprise you.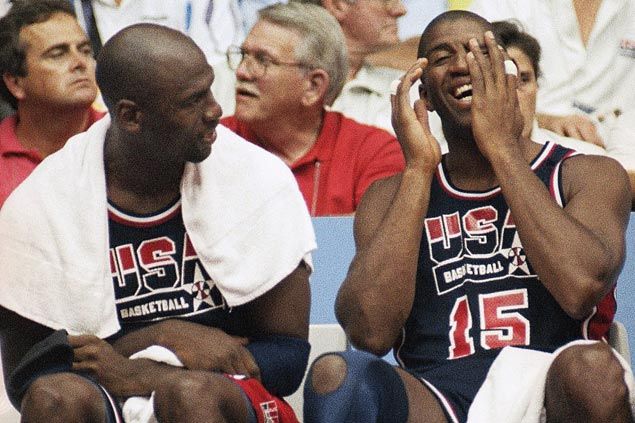 Michael Jordan
Well there's no surprise here. Michael Jordan was at the top of Bowen's list. What's impressive is that Bowen only faced 'His Airness' at the tailend of his storied career. Left undrafted in 1993, Bowen only started playing in the NBA in 1997 after getting picked up by the Miami Heat. That means he was a newbie when Jordan played his final season with the Bulls. Jordan did come back for the 2001 and 2002 season, and that's where Bowen truly got a crack at Jordan. Bowen found out that 38-year-old MJ was still quite a handful.
Continue reading below ↓
Recommended Videos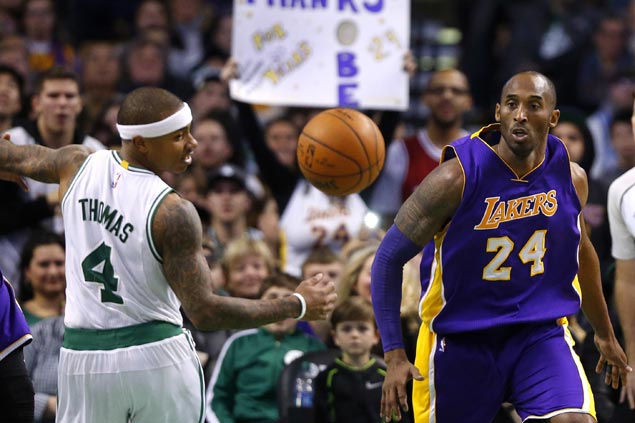 Kobe Bryant
Second on his list is a familiar rival in Los Angeles Lakers star, Kobe Bryant. Bryant and Bowen battled for pretty much during the peak of their basketball careers, with both players getting amazing success with their respective squads. During that stretch, Bryant won two NBA titles with Bowen getting all of his three titles. More often than not, they had to go through each other in order to win it all.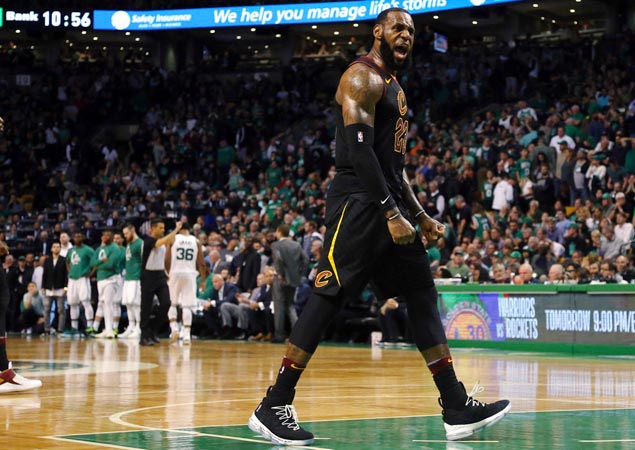 LeBron James
You can't mention MJ and Kobe without bringing up LeBron James and the three-time NBA champion came up third on Bowen's list. The only sad thing here is Bowen never really had a chance to face LeBron in his absolute prime as he retired in 2009, two years before James moved to Miami. He did get a crack at the emerging Cavs star in 2007 when LeBron did the improbable and towed the Cavs to an improbable Finals appearance. In that series though, Bowen won his match-up over James, limiting the then man-child to averages of 22 points, seven rebounds, 6.7 assists on 5.7 turnovers in the sweep.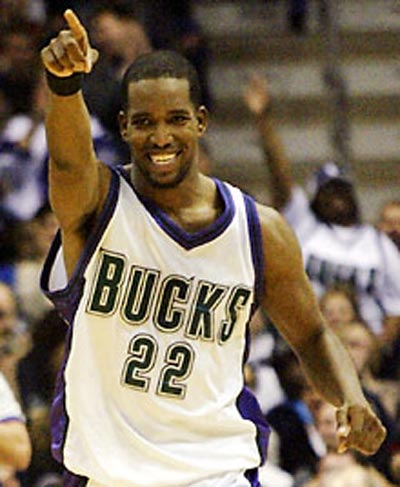 Michael Redd
Michael Redd is hands down the most surprising player on Bowen's list. The former Milwaukee Bucks star had a fairly decent NBA career – and had his chance to be at the spotlight in the post-Ray Allen Bucks squad – but he's not exactly someone you'll put in the same sentence as MJ, Kobe and LeBron. Maybe it's Redd's ability to torch his defenders from beyond the arc that made Bowen struggle against him. Redd is a career 38 percent shooter from beyond the arc and had his best year in the 2005-06, making 40 percent of his threes on atleast six tries while also putting up averages of 25.4 points.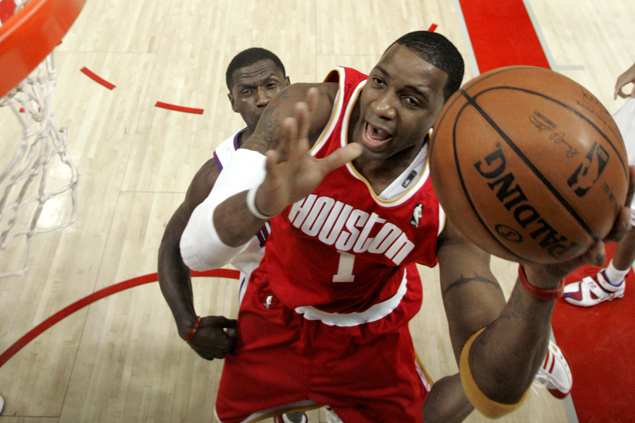 Tracy McGrady
Rounding up Bowen's list is Tracy McGrady and considering what McGrady did to Bowen and the Spurs, he definitely deserves to be here. Bowen was McGrady's primary defender when the Houston Rockets star blew off for 13 points in 33 seconds to tow the Rockets to an amazing come-from-behind win in 2004. Bowen did have the upper-hand over McGrady most times in their meeting, but it's easy to understand why McGrady was so tough to defend. Playing the shooting guard position at 6-8, McGrady was their generation's version of Kevin Durant – a lengthy perimeter player who can attack you from the outside, or overwhelm you with his size.