CHICAGO - A strong Sixth Man of the Year candidate, Jordan Clarkson had a stellar 2018-19 season, pouring in a career-best 16.8 points per game while hitting 44.8 percent of his shots.
The uptick in his performance swayed BasketballReference.com to project that Jordan will average 21.4 points and shoot 45.1 percent from the field in this recently-started 2019-20 season.
John Beilein, the new head coach of the Cleveland Cavaliers, spoke highly of Clarkson as well, telling The Cleveland Plain Dealer that "there's not a better wolf on the team than Jordan Clarkson. He's hunting. "
Unfortunately for Jordan, being a "wolf" in Beilein's universe means playing the 3.
And that might not be a good place to be for the 6-foot-5, 194-pound Clarkson. Playing the 3, even in spurts, means he'd have to guard dudes such as LeBron James, Jayson Tatum and Kawhi Leonard, all of whom are at least 6-foot-8 and well over 200 pounds.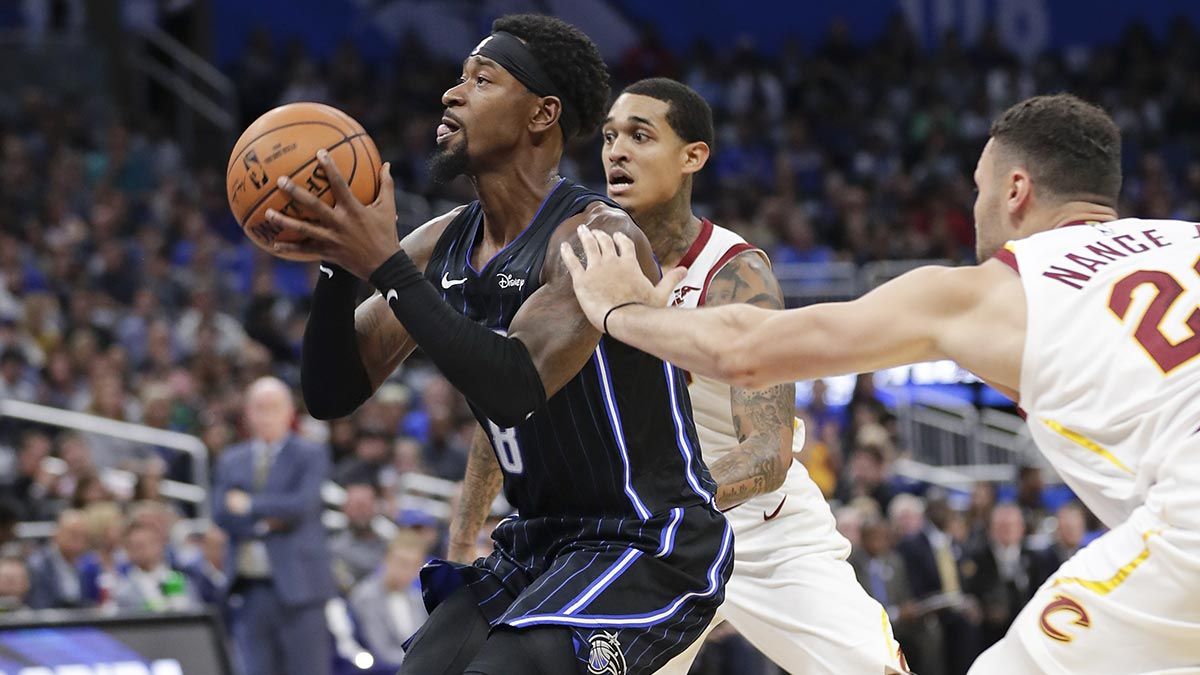 Continue reading below ↓
Recommended Videos
Clarkson is a superb combo guard, adept at manning the 1 and above average at the 2. But assigning him to the 3 spot puts Jordan at a distinct disadvantage as an extra small forward.
But allowing Jordan to play the 3 is not mere madness on Beilein's part. It's actually a function of necessity because Cleveland has an over supply of guards in a way that South Korea has with electronics.
Besides Colin Sexton and Matthew Dellavedova, the Cavs roster of guards include veteran Brandon Knight and rookies Darius Garland and Kevin Porter Jr.
Before a full-house crowd of 18,846 at the Amway Center in Orlando, the Cavaliers dropped their season debut to the host Magic earlier today, 94-85.
Jordan played only 18 minutes, 9.3 less than what he averaged last season as a star reliever who cleaned a lot of mess during Cleveland's forgettable campaign that fell flat on a 19-63 finish.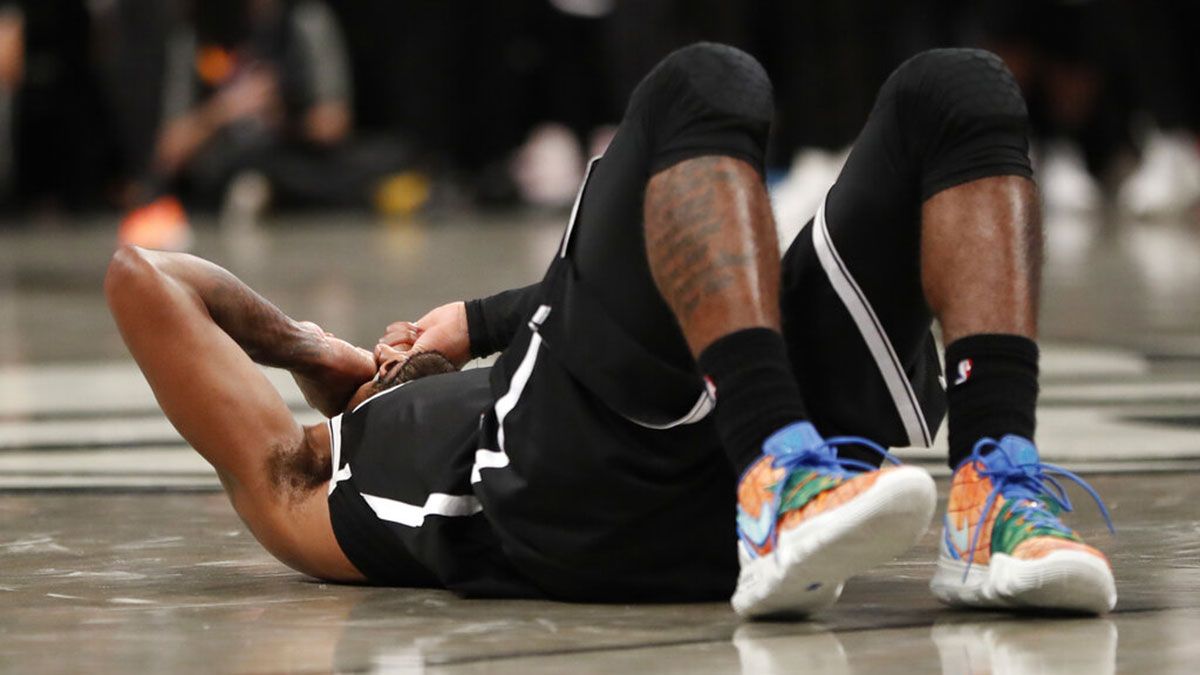 It's not clear whether the culprit was the burden of playing out of position or the unfamiliarity to a new system, but Jordan was not himself to begin his contract year.
He missed 10 of 12 field goals, including all five from 3-point range. He had zero assists with one turnover and scored just seven points in a game where Cleveland trailed by as many as 20.
But Jordan is a pro, he will somehow figure out the evolving geometry of his position play. And as a natural-born shooter, he should be able to shake off this transient shooting funk.
The motivation is simple - get better as an NBA player. The incentive is lucrative - a potential big money deal when he becomes a free agent in July 2020.
UNDERVALUED 50. The mouths of several fans were bubbling with verbal diarrhea when Kyrie Irving dropped a cool 50 points in his debut as a Brooklyn Net.
I was impressed, too. His handles were divine and the shot-making abilities wasn't just All-Star-like, it was inter-galactic good. No surprise, there. He is, after all, not just some random stranger. He is Uncle Drew!
But when the high lights dimmed, the sobering reality set in. The Nets lost in OT, 127-126. And Irving ran out of magic when he missed a tough 15-foot jumper that could have given the Nets the W as time expired.
A 50 can be a lot things, a record-breaker, a career-high, etc. But it means less when it comes with a zero in the win column.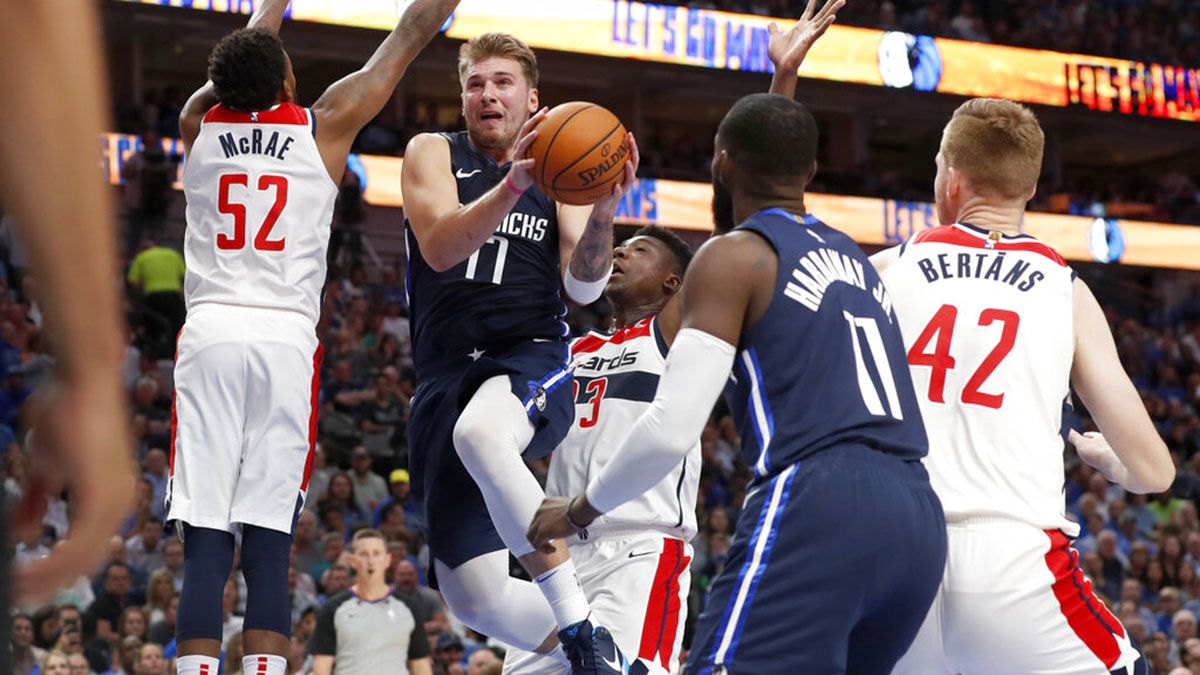 But here's what bothered me with Kyrie's 50, bothered me so much I wish I can un-clap the cheers.
In achieving the milestone, Irving shot 33 fields, which is nearly one-third of Brooklyn's 101 total attempts. This meant that the other nine Nets who saw action only had 68 field goals among them to share or an average of 7.5 shots per compared to Kyrie's 33.
When the losses pile up and the shot attempts get more scarce, it won't be long before the rest of the Nets will be grumbling.
In other words, new team, same environment with Kyrie.
FASTBREAK. If you're looking for a guy who's really loving his job, you'll find him in Dallas. And he is taking us all for a ride.
While bringing joy to countless fans, Luke Doncic is such a joy to watch. People who went to the American Airlines Center today all went home happy. Except those guys who wore shirts that said "Wizards."
Doncic dropped 34 points as he led the Mavs to a 108-100. Luka nailed 12 of 19 from the field and collected nine boards with three dimes.
Ben Simmons didn't shoot any 3s in Philly's 107-93 demolition of the Celtics. He didn't have to.
Simmons chose to feast on an array of lay-ups and short dumpers. When he was done, he punished Boston with 24 points. He also had eight rebounds and nine assists.
Sixers looking good. Celtics looking stunned.