CHICAGO - After their 2018-19 season ended last April 9, the Cleveland Cavaliers had until this September 30 to report for the upcoming 2019-20 season.
That's 174 days of free time.
No practices. No team meetings. No flights to and from 26 NBA cities.
Nothing, except maybe a whole lot of Netflix.
Even on hiatus, however, players are prohibited from risky activities identified in a standard NBA contract, which includes "boxing, professional wrestling, motorcycling, moped-riding, auto-racing, sky-diving and hand-gliding."
Outside of those restrictions, they're in for anything.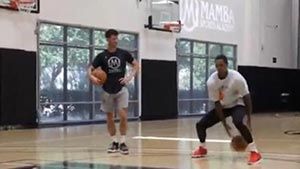 The sudden surge of free time after months of so little downtime is a scary thought for team owners, executives and coaches because the average age of an NBA player is 26. These kids don't just eat, love and pray when they have six months to burn.
Continue reading below ↓
Recommended Videos
Some will relentlessly pursue the nightlife and catch a cold. Others will dream of being a musician and record a bad rap. A few might get in trouble with the law, while plenty will succumb to the temptation of food and gain unwanted pounds.
There are no such worries for Jordan Clarkson.
Mike Clarkson, Jordan's dad, told me yesterday that his son has had a very busy summer, time spent mostly at Kobe Bryant's Mamba Sports Academy in Newbury, a short 22-minute drive from Jordan's suburban LA crib.
"He's been working extremely hard and staying ready for the 'call of duty.' He looks really good and I can expect he'll have a solid season," Mike relayed via Facebook messenger.
STAYING SHARP AND IN SHAPE. Jordan's 3-point shooting clip dipped from 40.7 percent in 2017-18 to 32.4 percent in 2018-19, so I asked Mike if some extra sauce has been added to the part of the offensive menu.
"Yes, he's worked on all aspects of his game to include shooting from beyond the arc. I'm not concerned with with his 3-point percentage, he'll be fine."
Entering the final year a four-year $50 million contract, one that pays him $13.4 million this 2019-20 campaign, I wondered whether Jordan's representation, Klutch Sports, and the Cavs have opened the lines of communication.
"Not sure where the Cavs are with respect to contracts talks," Mike revealed while pointing out Jordan's contribution to the team this past season. "He pressed to reduce deficits and kept the Cavs in games while coming off the bench. He's an extremely competitive person."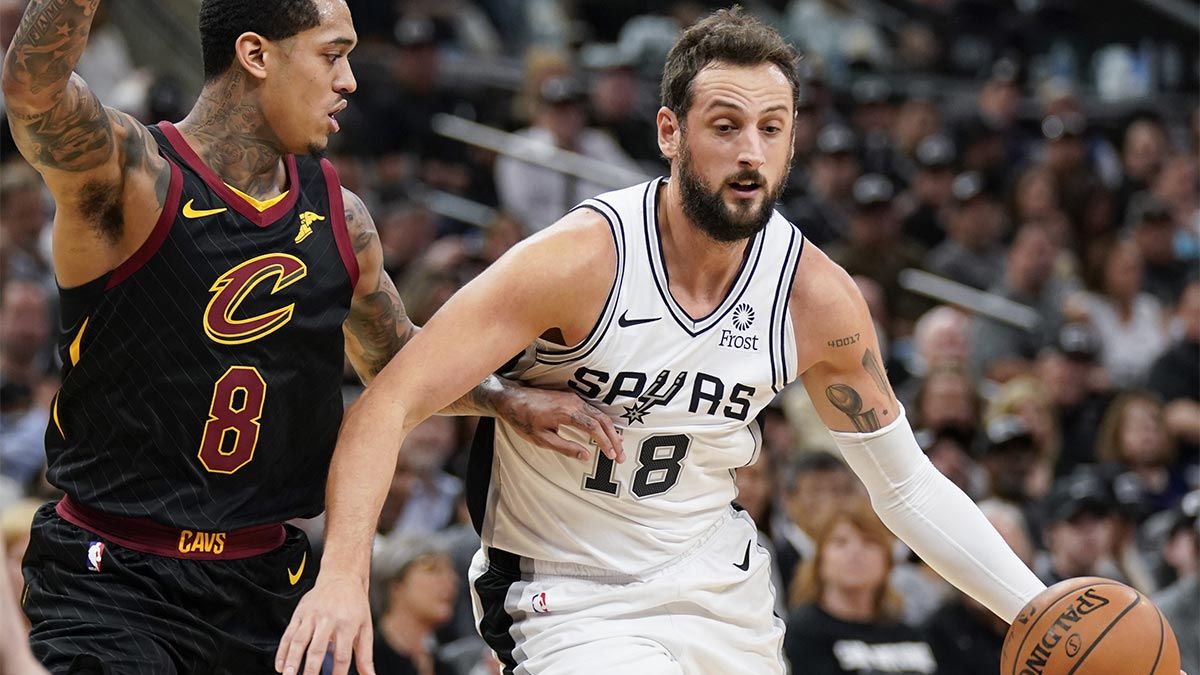 After the 1998-99 NBA lockout, Shawn Kemp emerged from the 203-day layoff in terrible shape. The Reign Man looked like he swallowed a dirigible and showed up for training camp weighing "close to 315 pounds," said former Cavs GM Wayne Embry in his 2004 autobiography.
Jordan might dine out once in a while. But he won't eat the restaurant.
"He's become more conscious of eating healthier in the offseason and utilized the talents of a full-time chef during the season, "said the elder Clarkson.
SHANGRI-LA. In June 2018, Jordan purchased a newly-built home worth $3.2 million in Woodland Hills.
According to The Los Angeles Times, the modern-rustic palace has folding glass doors, a sprawling 5,800 square feet of living space, a double-island kitchen, a home theater, an office, five bedrooms and six bathrooms, a saltwater swimming pool and a barbecue pavilion.
"He's spent some time relaxing in with family and friends this summer," Mike said.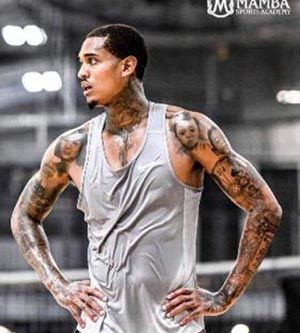 Jordan's also spent time allowing himself a little luxury by way of ink art. As a tribute to Nipsy Hussle, Jordan has the image of the slain rapper tattooed on his left arm courtesy of celebrity artist Steve Wiebe.
Other than that, JC's routine is productively predictable.
Workout. Hydrate, Eat healthy. And them more workouts.
It's cycle diligently repeated since April until he heads off the Cleveland.
The NBA is serious business and Jordan Clarkson is treating the offseason exactly as such.