ORLANDO, Florida — Jonathan Isaac said there were times he wondered if he would ever play in the NBA again.
"I'd be lying to you if I said I didn't (have doubts) with this injury," the Orlando Magic forward said on Monday night (Tuesday, Manila time). That's a part of coming back from an injury like this, and taking as long as it did.
"I was like, 'I don't know if I want to keep going.' But then again, God gave me a purpose. I was made to play basketball ... so I was going to continue the process no matter what anybody was saying."
Isaac finally got back into a game after 2-1/2 years, helping the Magic beat the Boston Celtics 113-98. The 6-foot-10 power forward scored 10 points, grabbed three rebounds and added a couple of steals in his limited time on the floor.
"The league can be unforgiving," Boston interim coach Joe Mazzulla said. "Guys with injuries go through ups and downs. For him to battle through for the last two years, and mentally and physically work at it each day, that's a win.
"There's so much going on in the league all the time. Guys are getting stronger and bigger and faster all the time, and so to be able to play at such a level with such adversity, I think is impressive. You have to be able to embrace that in this league, because there is a lot of change going on constantly."
ADVERTISEMENT - CONTINUE READING BELOW ↓
Isaac originally injured his knee on Jan. 1, 2020. He returned seven months later, but tore his left ACL while playing in his second game in the NBA bubble at Disney World.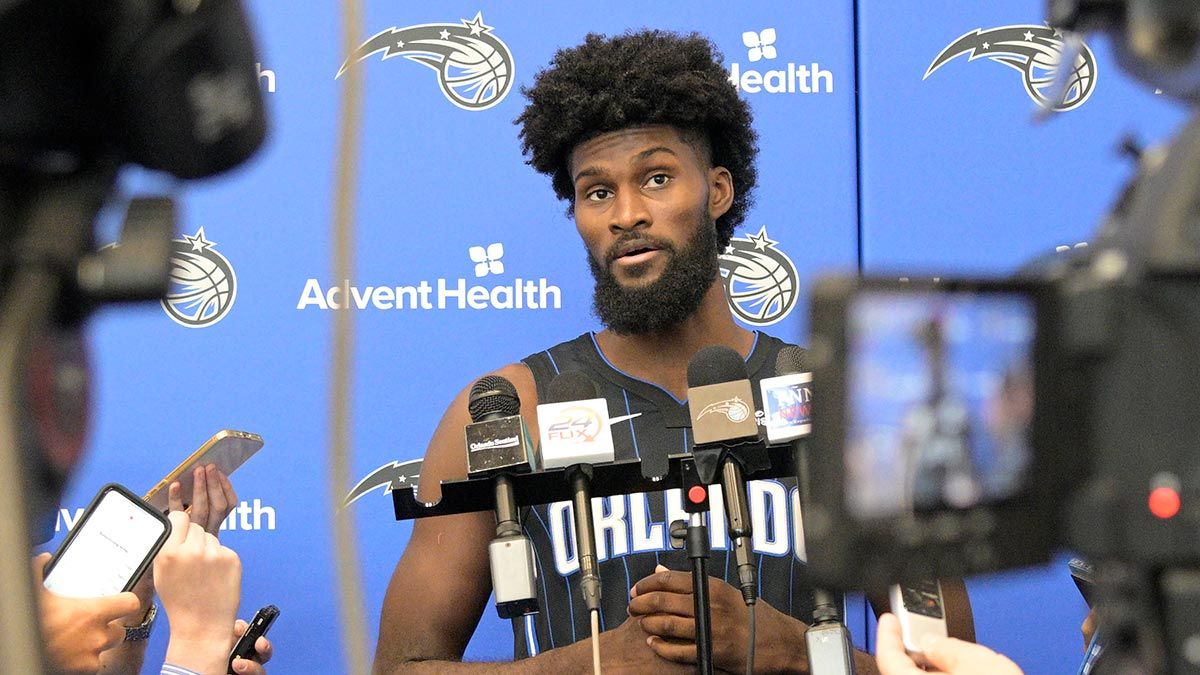 Only three Magic players are still on the roster who played with Isaac before his knee injuries. And Monday night was his first game under coach Jamahl Mosley.
"We are all excited for him," Mosley said. "You talk about the number of days that he's been out, years ... his ability to come back and stay the course through the entire process, with his faith and work ethic and the support system he has behind him has just been tremendous.
"For what he's been through, the up and downs, the ins and outs, and his ability to stay resilient, faithful and continue to work no matter what, you can only embrace these moments. Enjoy the moment."
Isaac played about 9-1/2 minutes and Mosley said the Magic will continue to play him in short stints to see how his knee responds and how he gets acclimated with his teammates.
"He's going to help us tremendously, man, especially on the defensive side," guard Cole Anthony said. "We need that."
After being drafted sixth overall out of Florida State in 2017, Isaac played in 134 games in his first three NBA seasons. He played in 75 games in 2018-19, averaging 9.6 points, 5.5 rebounds and 1.3 blocks in Orlando's only winning season since 2011-12. Before his NBA return Monday night, he played 52 minutes in three G League games with the Lakeland Magic.
Now he's back after missing 211 games.
"It felt fantastic," he said. "Tonight is barely scratching the surface of what this team is trying to be. I really do believe the sky is the limit."