MEMPHIS, Tennessee — Ja Morant had 27 points, 15 assists and 10 rebounds, Jaren Jackson Jr. added 28 points and the Memphis Grizzlies overcame a lackluster first half to defeat the Indiana Pacers, 112-100, on Sunday (Monday, Manila time).
Brandon Clarke had 13 points, hitting all five of his shots as Memphis snapped a five-game losing streak and ran its home record to 21-3. It was Morant's fifth triple-double of the season and second in a row.
Benedict Mathurin, the sixth pick in the 2022 draft, led the Pacers with 27 points and eight rebounds. Aaron Nesmith had 16 points and Myles Turner added 15 points.
The Pacers dominated the first half, leading by as many as 19. First-half shooting, which hovered at 60 percent at the midway point of the second quarter, helped Indiana to a 62-50 lead at the break.
But 14 straight points brought Memphis back into the game early in the third quarter, and the Grizzlies outscored Indiana 30-17 in the third to retake the lead.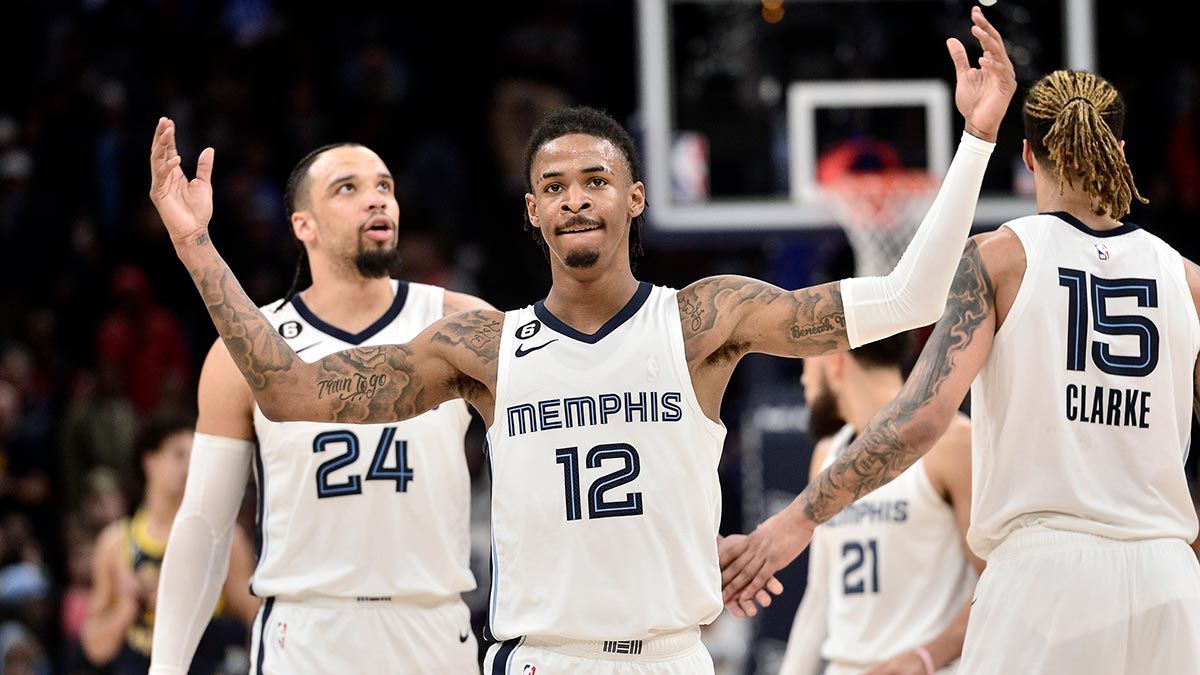 ADVERTISEMENT - CONTINUE READING BELOW ↓
Memphis' 13-2 run to open the fourth opened the game up.
Both teams entered the game reeling from losing skids. Memphis was returning home after a winless five-game trip West, while the Pacers had lost nine of their last 10.
TIP-INS
Pacers: Guard Tyrese Haliburton continued to sit out with left knee and elbow sprains, but there were indications Indiana's top scorer could return to action soon. Coach Rick Carlisle expects Haliburton to practice this week "and looking toward the real possibility that he could play this weekend."
Grizzlies: Have won eight straight at home; their last home loss was Dec. 27 to Phoenix. ... Guard Desmond Bane sat out with right knee soreness. Coach Taylor Jenkins classified Bane as day-to-day and expects him to return this week.
TURNER EXTENSION
Turner will stay with Indiana after agreeing to a two-year contract extension. Carlisle said the team has a Monday news conference planned.
MOMENT OF SILENCE
Sunday was the Grizzlies' first home game since the video was released of Memphis police officers beating Tyre Nichols to death after a traffic stop. The Grizzlies held a pregame moment of silence for Nichols, 29, who died three days after the confrontation with police. Five officers were fired and indicted on an array of charges, including second-degree murder.
"Obviously, our city is going through a really tough time right now, I'm kind of focused on that more than basketball," Jenkins said, adding that the video was "very disturbing."
UP NEXT
Pacers: Host the Lakers on Tuesday.
Grizzlies: Host Portland on Wednesday.