THE NBA Finals may be over and it's been a week since fans – true and bandwagoner types – have been arguing mainly about the justification of mighty Golden State's championship's conquest and LeBron James' place in history.
But the season is still not done yet.
The debate has continued on who should win the coveted Season MVP award.
The NBA usually hands out its season awards one at a time during some points early in the playoffs, but the league is set to hold an awards night for the first time on June 26 (June 27, Tuesday, Manila time).
The Coach and Rookie of the Year, Most Improved Player, Defensive Player and Sixth Man of the Year are the other awards, among others, up for grabs.
But all eyes will be on the nominees for the top individual plum or the Maurice Podoloff Trophy that is dangled to Russell Westbrook, James Harden, and Kawhi Leonard.
ADVERTISEMENT - CONTINUE READING BELOW ↓
We asked our PBA coaches on who they feel should win the award – and, not surprisingly, it's a majority decision in favor of Westbrook. Find out why.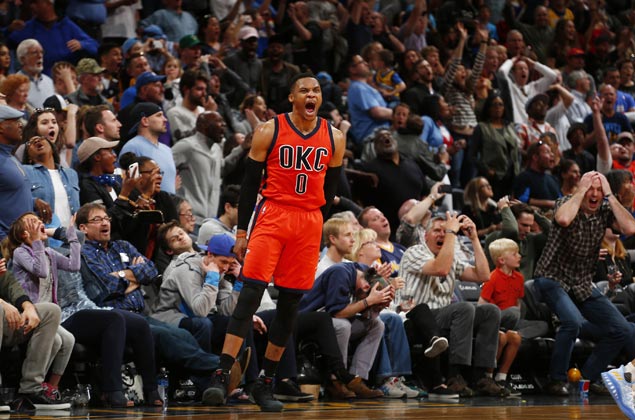 Tim Cone
The Ginebra coach has always marveled at his own special ward who can put numbers across the board in Scottie Thompson, who, the coach believes, can someday put up "Russell Westbrook numbers."
ADVERTISEMENT - CONTINUE READING BELOW ↓
So it's easy to tell why Cone is voting for the Oklahoma City superstar, who's the first player in more than five decades o or since Oscar Robertson in the 1961-62 season to average a triple-double in a season.
"I don't think you can deny Westbrook the MVP," Cone said. "I just think he's done something special and his team did well, and he was the sole responsibility for it. James Harden has a case no doubt."
But in a perfect world, Cone, a defense-first coach who's also a master of the Triangle Offense, would've wanted Leonard to win the award.
"I wish you could give it to Leonard, because I like two-way players, and I think the way he impacts the team on both sides of the floor is really more valuable than just a guy who can affect you on one side," he said. "But I think that Westbrook had a special year and he deserves it."
ADVERTISEMENT - CONTINUE READING BELOW ↓
Cone also made a case for James, who was left out of the nominees this year, comparing him to Michael Jordan's case in the late 1990s.
"LeBron's the MVP every year," Cone said. "It's like back in the day with Michael. Michael was the MVP every year and one year they gave it to Karl Malone. Really, Michael was the MVP then and he's still the best player."
"LeBron's still the best player (today), it's just Westbrook had a magical season," he added.
Ariel Vanguardia
The Phoenix coach echoed Cone's sentiments, wishing Leonard to win the award, but believing the top individual plum will rightfully go to Westbrook, who averaged 31.6 points, 10.7 rebounds, and 10.4 assists this season.
"Kawhi sana ako kasi two-way player, pero Westbrook I think will win because of the triple-double average."
Harden almost averaged a triple-double himself, yet why didn't Vanguardia vote for him? Does it have to do with his disappearing act in Houston's do-or-die game against San Antonio in the West conference finals?
ADVERTISEMENT - CONTINUE READING BELOW ↓
"'Di naman (nakaapekto kay Harden yun). I think it's (award) based on the regular season," Vanguardia said.
Caloy Garcia
The Rain or Shine coach believes it's hard to bet against Westbrook, a specimen as rare as the Elasto Painters' uncharacteristic early exits in recent PBA conferences.
"Westbrook ako, triple-double yun eh," Garcia said. "Bihira ka ka makakita ng player na gumagawa ng triple-double, so Westbrook. I think he deserves it and hopefully he gets it."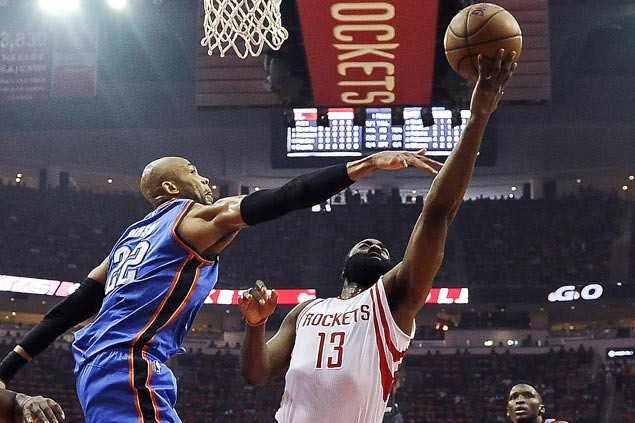 ADVERTISEMENT - CONTINUE READING BELOW ↓
Norman Black
The Meralco coach believes Harden has a strong a case as Westbrook for the award, with the former piloting the Rockets to a better record than the latter led the Thunder.
But ultimately, the Oklahoma City cornerstone had a more historic season.
"I think (Westbrook) had the most dominating year," Black said. "He did some things that had never been really done in the past and I think maybe Houston has a little better team than the Oklahoma Thunder have, so I think both guys actually deserve it, but if you ask me who I think will win it, I think Westbrook."
Asked about Leonard's case, Black abruptly shut the door on the San Antonio superstar.
"He has no chance to win it," Black said. "That's between Harden and Westbrook."
Yeng Guiao
The unconventional NLEX coach was at it again, believing Leonard will win the MVP as he argued that Westbrook and Harden's monster numbers have been by their teammates' willingness to let them get those numbers for the sake of it.
ADVERTISEMENT - CONTINUE READING BELOW ↓
"Kay Kawhi ako," Guiao said. "Ang tingin ko kasi kay Westbrook at Harden, masyadong naka-sentro talaga sa kanila yung offense ng mga teams nila. Kay Kawhi, meron pa siyang regard or consideration for his teammates."
"Yung sa dalawa, nagpa-pile up lang sila ng stats for themselves eh, so yun hindi ko nakikita ka Kawhi na ginagawa niya deliberately," the outspoken coach added. "Dun sa dalawa, parang meron talagang deliberate intention na if they're not going to the win the game, might as well pile up my stats, which I feel is not good for the game."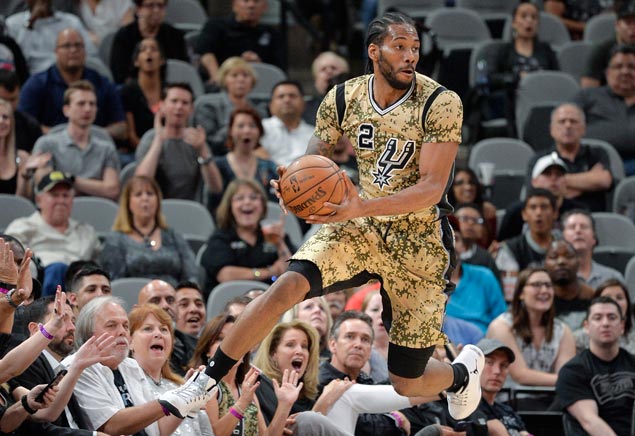 ADVERTISEMENT - CONTINUE READING BELOW ↓
Nash Racela
The TNT KaTropa coach has more important things to worry about like figuring out a way to solve the San Miguel Beer juggernaut in the Commissioner's Cup Finals, but if he had a vote, he'd give it to Leonard like Guiao.
"Old school ako eh, I'd go for Leonard," the rookie PBA head coach said with a smile.