CHICAGO - The Chicago Bulls' starting point guard position currently pays US$14 million a season, a lavishly generous $170,731 a game for 82 games.
But the way things have developed the past few days, that job appears to be attached with a Now Hiring sign.
That's because the current occupant, Rajon Rondo, has been benched the last three games. Unhappy, the jilted 10-year veteran told the Chicago Tribune that he'd rather be "elsewhere" if he continues to ride the pine.
Long in skill but short with his fuse, the 6-foot-1, 185-pound Rondo has so far handled the snub like a true professional. He did not, however, rule out the possibility of demanding a trade, telling ESPNChicago.com, "absolutely."
Rondo was benched in the second half of the Bulls' 111-101 loss to the Indiana Pacers last December 30. The following night, when the Milwaukee Bucks stampeded Chicago, 116-96, at the United Center, Rondo was the only Bull glued to his seat.
When the Bulls outlasted the Charlotte Hornets, 118-111, early Monday (Tuesday, Manila time) Rondo had another DNP (Did No Play-Coach's Decision) as the team opted to start with Michael Carter-Williams with Jerian Grant as back-up.
Head coach Fred Hoiberg insists that the benching is a "basketball decision" and that he thought Rondo "was looking slow the past five games." The fact that Rondo is shooting a career-low 32.7 percent from the field is not helping his cause, either.
Continue reading below ↓
Recommended Videos
Rondo is a three-time All-Star with a championship ring he earned after directing the Celtics offense in 2008. He is a proud warrior who comes from a long line of decorated University of Kentucky alums such as Anthony Davis, John Wall, Nerlens Noel, and DeMarcus Cousins, to name a few.
But according to crime boss Marcellus Wallace in the 1994 movie Pulp Fiction, "pride never helps, it only hurts."
It will be interesting to see if Rondo will continue to handle his demotion with tact and civility, especially after not dismissing being singled out, saying, "I am Rajon Rondo. It is what it is."
So who is Rajon Rondo?
Well, he has had some issues as of late, to put it mildly.
Since his December 2014 trade, he has bounced on to three different teams. His stint with the Mavericks was especially disturbing. He feuded with coach Rick Carlisle and left Dallas sprinkled with pariah dust.
Rondo suited for the Sacramento Kings last season and had a whale of a time, leading the NBA in assists with 11.7 assists per while submitting 11.9 points per in 72 games.
But he has regressed here in Chicago, where his only notable feat was earning a one-game suspension for throwing a towel at assistant coach Jim Boylen during a December 3 loss to the Mavericks.
With a firecracker in their hands, the Bulls can rid themselves of the problem by buying out Rondo, which means paying the remainder of his pro-rated $14 million salary this season plus the guaranteed $3 million next season.
They can also trade him, which is not an easy task considering that Rondo is 30, has demonstrably declined, and has more baggage than a Cebu to Manila flight.
Whatever path the Bulls choose, one thing is clear: The Rondo saga is a hot mess.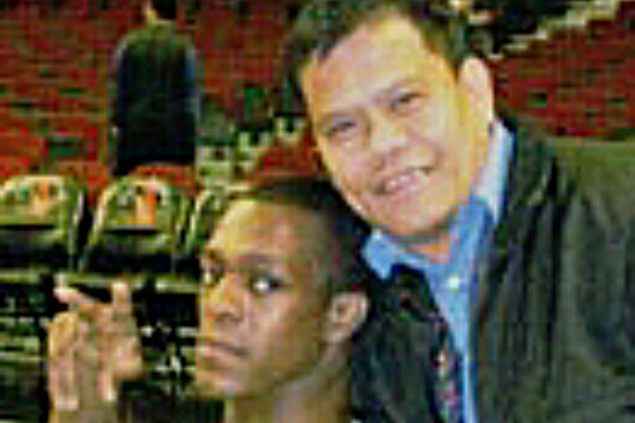 Postscript. While talking about the Bulls as a guest in my good friend Mo Twister's sports radio program with Jinno Rufino last December 20, I mentioned an inconsistent offense, a vulnerable defense and a shallow bench as key factors in the team's ongoing struggles.
I never imagined the unfolding Rondo drama to be added to the volatile mix.
The fallout on this one is potentially devastating because it can likely create a wedge between the coaching staff and Rondo, a beloved teammate and respected locker room presence. As they say in boxing, the punches that inflict the most damage are those you don't see coming,
I don't believe in second chances, just new beginnings. I hope Rondo, a Manila visitor in 2012 who once talked to me about that trip, can find a new place that will offer him a fresh start.