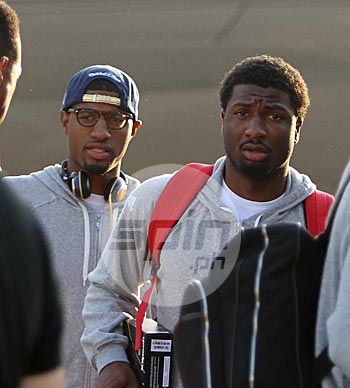 PAUL GEORGE, Danny Granger  and the Indiana Pacers arrived in Manila early Monday for the NBA Global Games later this week.
The Pacers arrived at the Ninoy Aquino International Airport on a United Air chartered plane around 7 a.m. The Rockets arrived a few hours later.
The Pacers and Rockets battle in the first-ever NBA game in the Philippines, a preseason match, on Thursday at the MOA Arena.
Ron Harper was the first NBA personality to arrive in Manila for the week-long festivities, planning in last week to kick-start the festivities for the Global Games.
The event will also feature a reunion of sort for Boston Celtics legends Larry Bird, now president of the Indiana Pacers, and Rockets head coach Kevin McHale.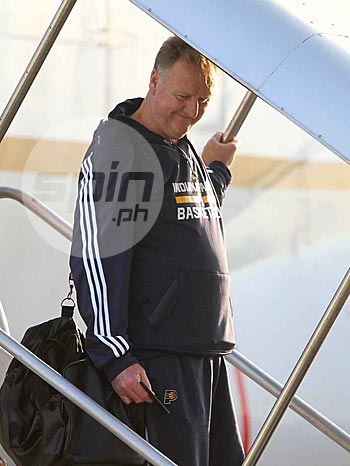 Members of the two teams are scheduled to make trips around the city and drop in on neighborhood basketball courts. They will also conduct several NBA Cares activities for local kids at the Mall of Asia Arena and in selected neighborhood basketball courts.
The NBA will also host a clinic for local basketball coaches at the Mall of Asia Arena on Tuesday to be graced by members of the Houston Rockets and Indiana Pacers coaching staff. The free coaching development program is supported by the NBA and is open to all coaches of any level.