CHICAGO - If Houston Rockets guard Chris Paul had a vote, he'd pick teammate James Harden over Giannis Antetokounmpo as this season's NBA MVP.
"I get to see James play a lot more .... I see what James does every night, too," CP3 told reporters after the Milwaukee Bucks creamed the Rockets, 108-94, at the Fiserv Forum in Milwaukee on Tuesday (Wednesday, Manila time).
Chris Paul is not necessarily right, but he's not wrong, either. He's just biased.
Which is okay. I mean, what was he supposed to do, root against a friend whom he shares a locker room and flies on the same team charter jet with, not to mention endorsing the same insurance company in a TV commercial?
I'm biased, too. And I pick The Greek Freak over the Beard.
Unlike Paul, though, I say so out of logic and a stream of important facts, not just blind emotion.
But before I make my case, let this be clear: the MVP voting is a very subjective task, one that is devoid of a specific criteria to determine a winner. This explains why only Steph Curry in 2016 has ever been voted unanimously since the Maurice Podoloff trophy was first awarded by the NBA in the 1955-56 season.
Continue reading below ↓
Recommended Videos
It's pretty much like life, where beauty lies in the eyes of the beholder.
Take the Miss Universe pageant for instance. All men can't pick one common favorite because we have different types. Some dream about the ravishing blonde, others worship the black-haired goddess, while most drool over the playful brunette with a naughty smile.
Bias extends to our dining habits. There are burgers-and-fries lovers and there are fish and rice patrons. There are also vegetarians and vegans.
Having said that, I resent the inference suggested by many ignorant SPIN.ph readers that I'm a Harden "hater."
I'm beginning to wonder if these people who label me as such have ever seen the pages of a dictionary. Listen, folks, dislike is not necessarily hate. Sometimes it just reflects a lack of preference on a person or thing.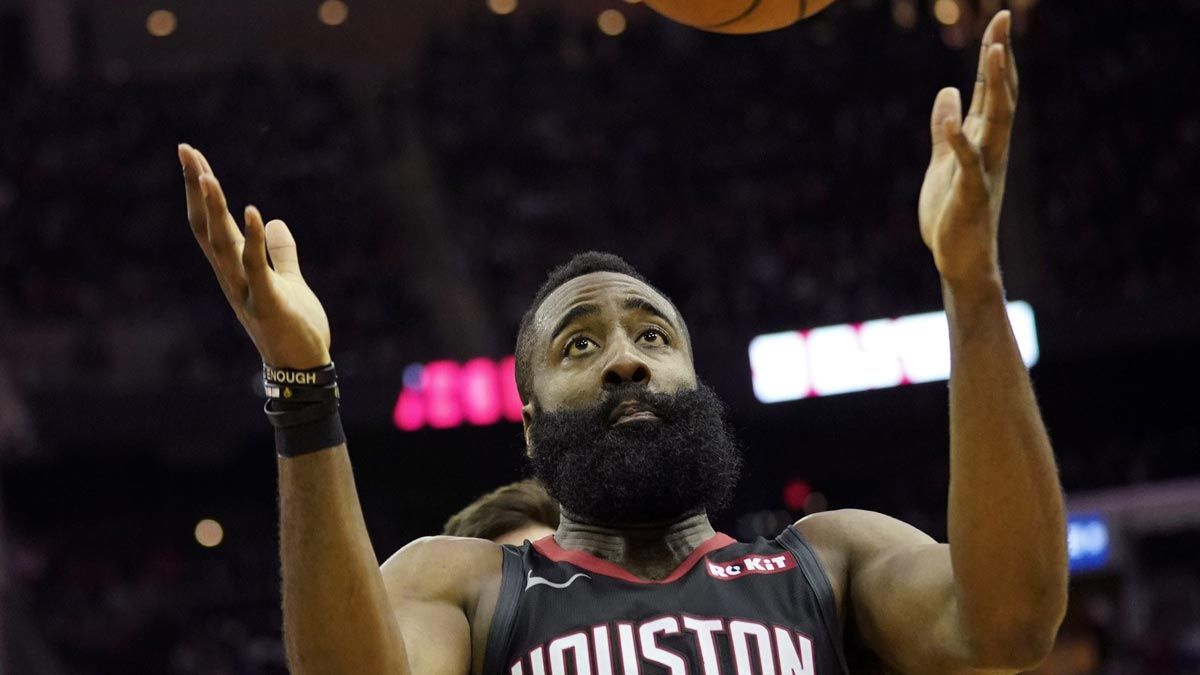 I APPRECIATE Harden's greatness, I've seen him play in person several times. Let me tell you, my eyes can barely catch up with this speed. He's faster than typhoon Ruping.
But I simply don't like his style of heavy isolation play. And if I happened to have written such displeasure in ways that have offended the Harden faithful, let me say this from the bottom of my jilted heart - I am not sorry.
Averaging 36.2 points, 6.5 rebounds and 7.5 assists through 71 games, Harden is plowing through a historic season. He has scored at least 30 points in 32 consecutive games and has breached the 60-point plateau twice so far.
But James is only hitting 43.8 percent of his shots and coughs up 5.1 turnovers per. I'm tempted to say Harden plays defense like a slow, geriatric adult with arthritis. But that would be inaccurate because there are theories that James does not play defense at all.
Antetokounmpo, on the other hand, averages "only" 27.3 points with 12.6 rebounds and six assists through 68 games. Giannis, though, is making 58.1 percent of his shots while committing just 3.9 turnovers a contest.
Giannis doesn't just play defense. He is a Defensive Player of the Year candidate. He can guard Fort Knox all by himself.
Harden is obviously the better 3-point marksman, 36.2 to 24.2 percent, but Giannis arguably does more with less overall. Antetokounmpo is No. 41 in the league in usage with 32.9 minutes per game, while Harden is No .2 with 37.2.
Head-to-head this season, Giannis' is 2-0 against Harden. The Bucks won the first encounter 116-109, last January 9 at the Toyota Center in Houston before blowing out the Rockets, 108-94, on Tuesday at the Fiserv Forum in Milwaukee.
In those two games, Harden accumulated a combined 65 points, 21 rebounds and 13 assists while Antetokounmpo gathered 46 points, 35 boards and nine dimes.
Harden's 65 points appear sexy, but if you look closely, it's really not a vital statistic because he took 56 field goals to get to 65. Giannis, meanwhile, hoisted only 31 field goals to get 46 points in a team-friendly approach.
In the kingdom of the Greek Freak, basketball is a democracy where every teammate is entitled to touch the ball and shoot it when open. Harden's world is a monopoly of dribbles and a brewing dictatorship where he has so far shot 24.7 of his team's 87 field goals a game.
A total of 100 media personnel, who cover the NBA regularly, will decide this season's winner. They will tediously weigh-in each candidates pros and cons and whatnot, but in the final tally, Milwaukee's team record will carry the day.
The Bucks are No. 1 in the NBA at 56-19, while the Rockets are a solid 47-28, which is fourth in Western Conference and seventh overall in the league.
When asked about the MVP race yesterday, Antetokounmpo told ESPN's Adrian Wojnarowski that "it's all about winning."
Enough said.