CHICAGO - Even in his 17h NBA season as a 35-year old with the wear and tear of a leaking, rusting 2003 SUV, LeBron James still has enough brilliance to clean up the mess and make the Lakers look shiny.
But some stains never go away.
During the regular season, the Lakers were ranked 21st in the league in 3-point shooting percentage at 34.9. In the restart they were dead last among 22 teams with a 30.3 percent clip.
So their 5-of-32 fare from long distance during today's 100-93 Game 1 loss to the Portland Trail Blazers was no surprise.
Anthony Davis had a burst of nostalgia and played like a Pelican, hitting just 8-of-24 shots, missing all five 3-point attempts while choking away two free throws late in the fourth quarter with Game 1 hanging in the balance.
Doubt has always shadowed The Brow's capacity to carry a franchise on his own and that's probably why he joyously, vigorously pursued a coupling with LeBron as his salvation.
And if you ever wondered why the Lakers still haven't offered an extension for Kyle Kuzma's expiring rookie contract, here's a clue: Kuzma went 5-of-14 from the field and 1-for-5 behind the arc. Not exactly clutch.
Continue reading below ↓
Recommended Videos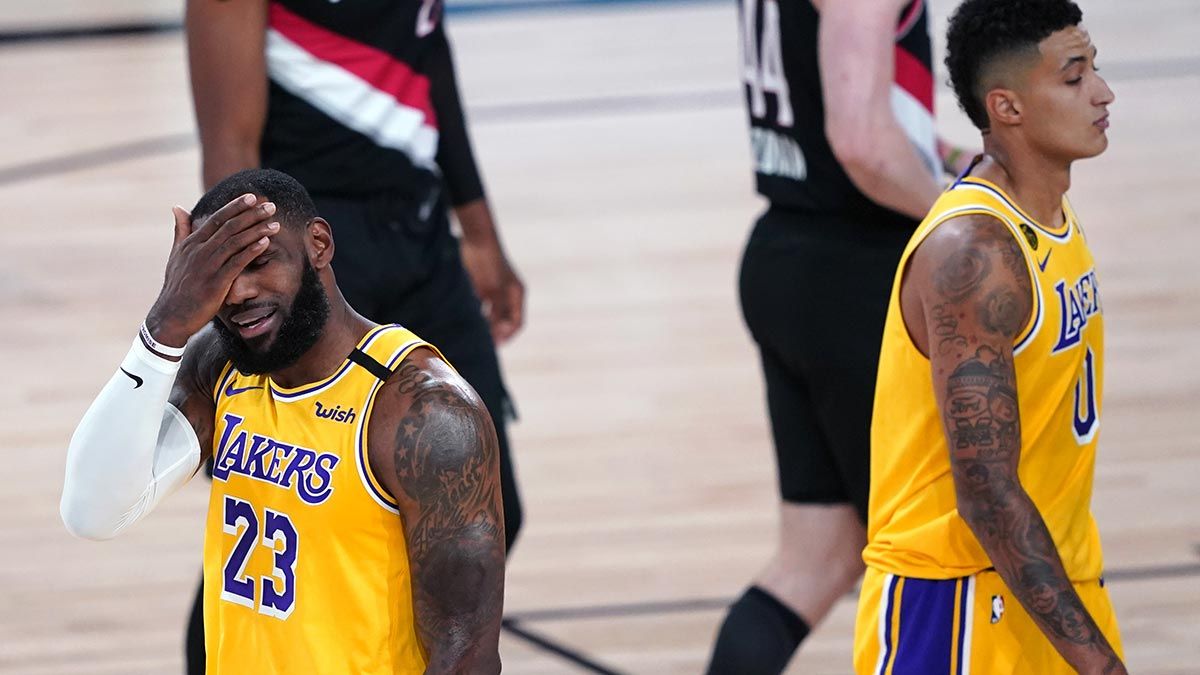 Kentavious Caldwell-Pope shot the ball as though he had an eye patch, 0-for-9. Dion Waiters sniffed a mere minute of playing time and J.R. Smith didn't even get to rip his warm-up clothes.
Long story short, the Lakers can't shoot the 3-ball, AD is AWOL, and the bench has the depth of a kiddie pool.
The battle hymn of these fabled Lakers used to be "Showtime!!!"
Now it's just a sad, sappy Beatles song.
"Help!"
And this is why LeBron wallowed on the wrong side of an L despite a herculean effort of 23 points, 17 rebounds and 16 assists.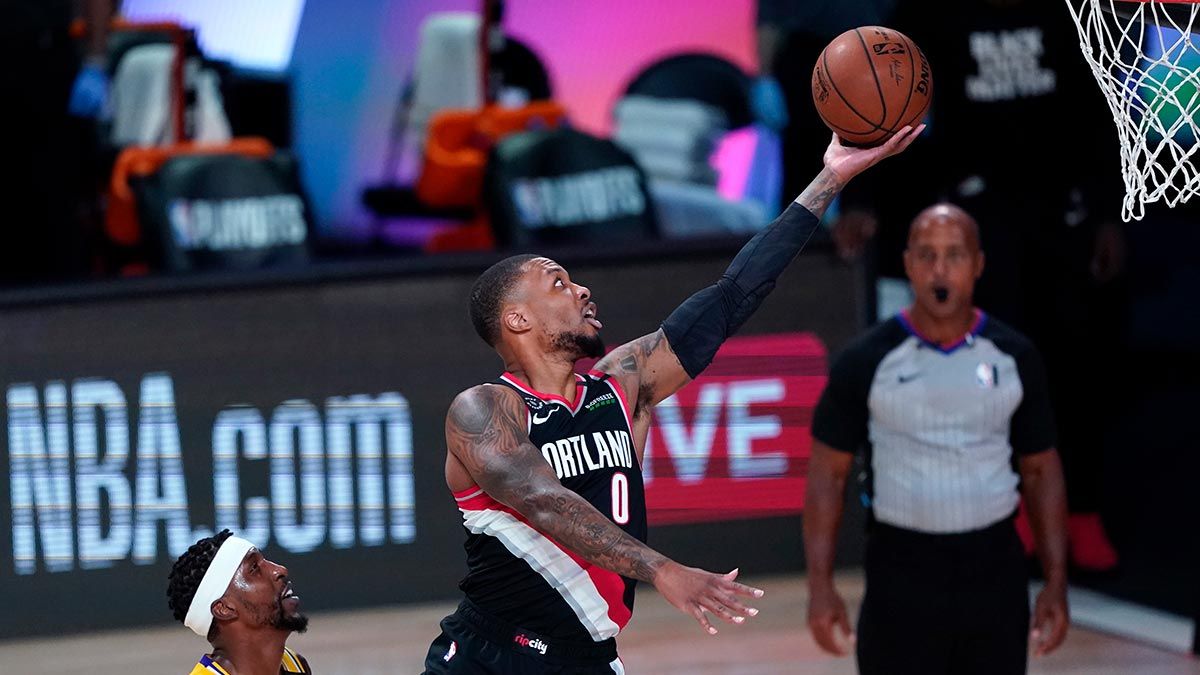 BREAKDOWN. Adversity reveals character. And in the midst of a stinging loss when he could have picked up his teammates' sinking morale like a calming leader would, LeBron chose to throw them under the bus.
"We had a couple breakdowns, which you can't have down the stretch," LeBron cried to The Associated Press.
He must be referring to Damian Lillard's 3 that unbroke an 89-89 knot with 3:13 as well as the two other treys that were rifled by Carmelo Anthony and Gary Trent Jr..
Yup, as Lillard ducked under a Hasan Whiteside screen to shake a trailing Caldwell-Pope, Anthony Davis should've closed in hard. Lillard was 36 feet away but Davis never expected a bomb to detonate from that far.
Sorry, dear Bron Bron, there is no pouting in basketball.
And there were no "breakdowns."
Lillard, who had 34 points with six triples, simply broke you down. And so did Jusuf Nurkic (16 points, 15 rebounds) and C.J. McCollum (21 points with 3 threes) and a gang of Blazers who didn't wilt after L.A. uncorked an 11-0 run that pushed the Lakers up six in the fourth.
Look, if Lillard had gone to the bathroom, three Lakers would have escorted him and because he dragged so many defenders along, so many Blazers were wide open.
Yeah, it's only Game 1 of a seven-game set. No need to panic but if you're a Laker, you got to worry about that wailing siren across the hallway.
Hurricane Lillard is here.