CHICAGO - The Houston Rockets are 2-0 in the NBA restart so far, scoring come-from-behind wins against the Dallas Mavericks and the Milwaukee Bucks over the weekend.
It's a big hooray! for people in Texas who don't live in Dallas or San Antonio.
But for the rest of the basketball world, the Rockets remain a disinteresting "eh."
Because they're not fun to watch, a congregation of scorers who gleefully abandon the most sacred of basketball's virtues - defense, rebounding and team play.
The Rockets surrendered 149 points to Dallas and allowed the Bucks to shoot 48.9 percent from the field (45 of 92). They were also murdered off the boards by Milwaukee, 65-36.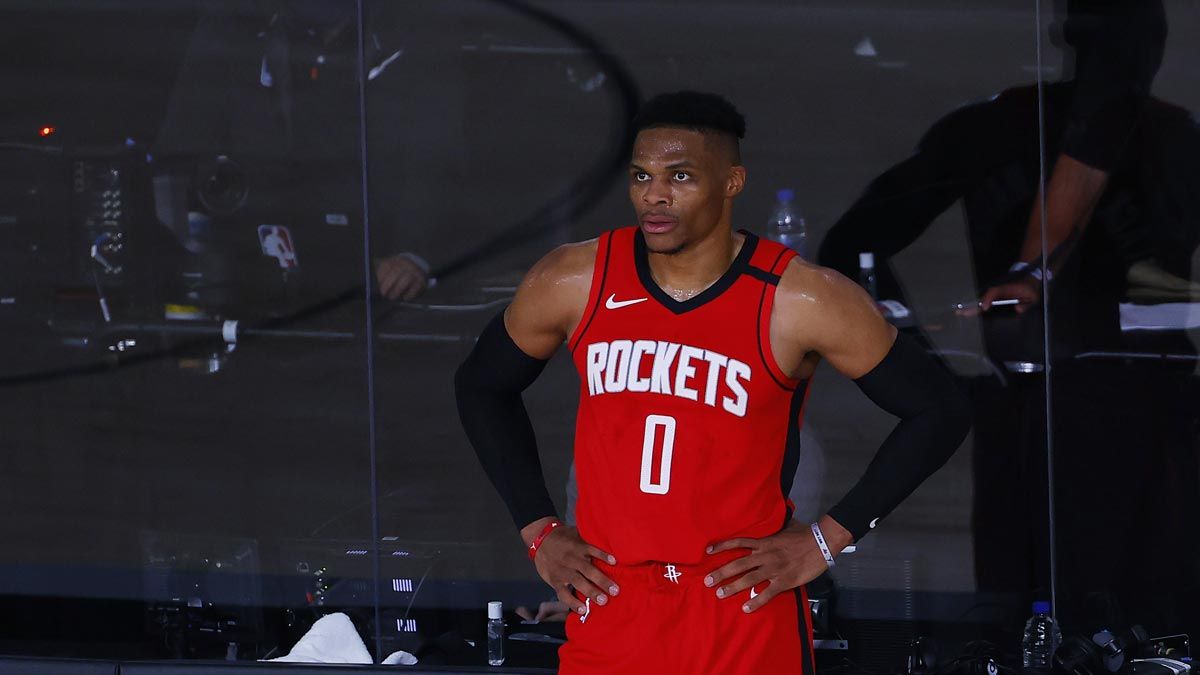 As for team play, their offense looked like a tyranny of two as players with jerseys not named "Harden" or "Westbrook" were left mostly standing around and counting the iso dribbles.
Numbers do not lie, but stats can be deceiving.
ADVERTISEMENT - CONTINUE READING BELOW ↓
On the surface, James Harden looked good in those two games with a combined 73 points. But when you dig deep, you get swallowed by his inefficiency.
Despite clunking 15 of 21 threes, The Beard finished 19 of 34 from the field overall. Unimpressive, really, but he padded his stats at the free throw line where he converted 29 of 34.
Russell Westbrook is amazing to watch. Athletic. Fierce. Fearless.
But as the game grinds, he wears you down with his inefficiency as well. And then the act goes old quick.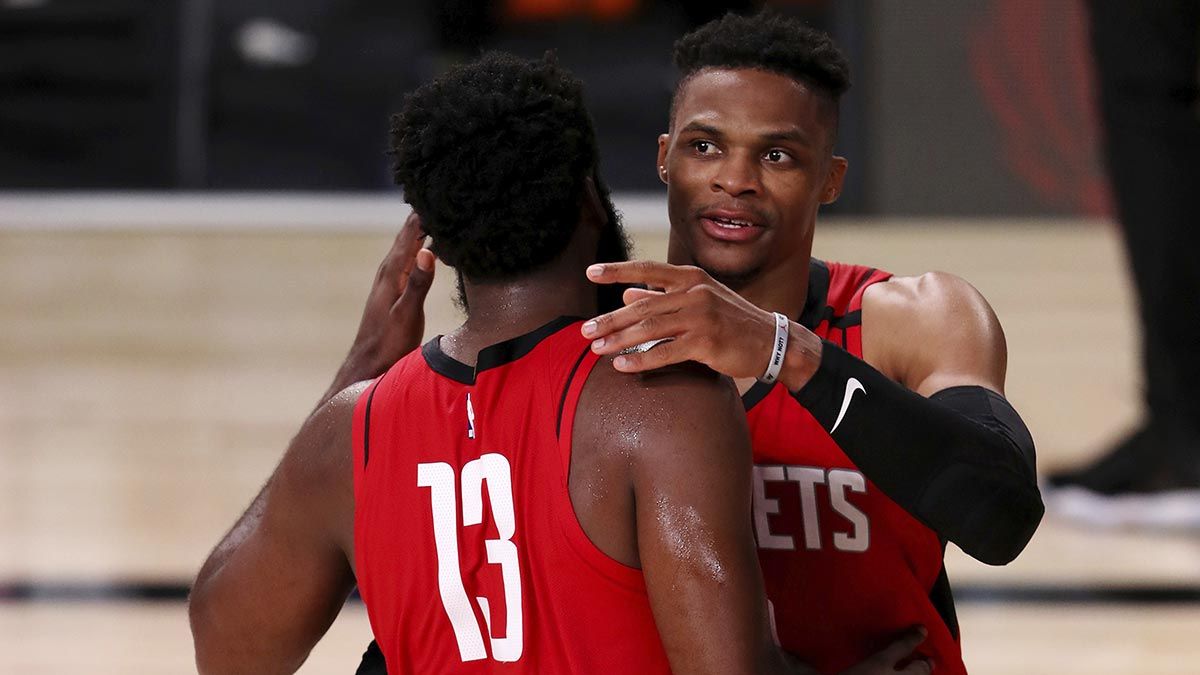 Westbrook tallied a combined 62 points versus Dallas and Milwaukee. Accuracy wise though, he was awful: 23 of 51 field goals and 2-of-6 from long distance. He was also quite the turnover machine, 11 total.
So yeah, if wholesale free throw shooting, endless 3s (Houston hurled 61! against Milwaukee) and ignoring teammates floats your bubble, please tune in for those merry Rockets.
It's no coincidence why Harden and Westbrook have never won a championship despite their "individual" gifts and glittering credentials. The math is elementary here, you need at least four other humans to be successful in basketball.
Rockets head coach Mike D'Antoni has fielded only eight players in each of the Rockets' two outings.
In a truncated season where play is every other day and the turnaround between seeding games and the playoffs is lightning fast, a shortened bench is a looming disaster.
Leading into Game 3 tomorrow, the 30-year old Harden has already logged 77 minutes while his 31-year old sidekick and former Thunder running mate has 82. In this hectic pace, both will bog down like a '92 Camry next week.
In contrast, Kawhi Leonard, the L.A. Clippers workhorse, has clocked in just 60 conservative minutes in two games.
TERRIBLE START. If the trend continues, the New Orleans Pelicans no longer have to worry about the minutes restriction on star player Zion Williams. After an 0-2 start the whole team may now be restricted from participating in the playoffs.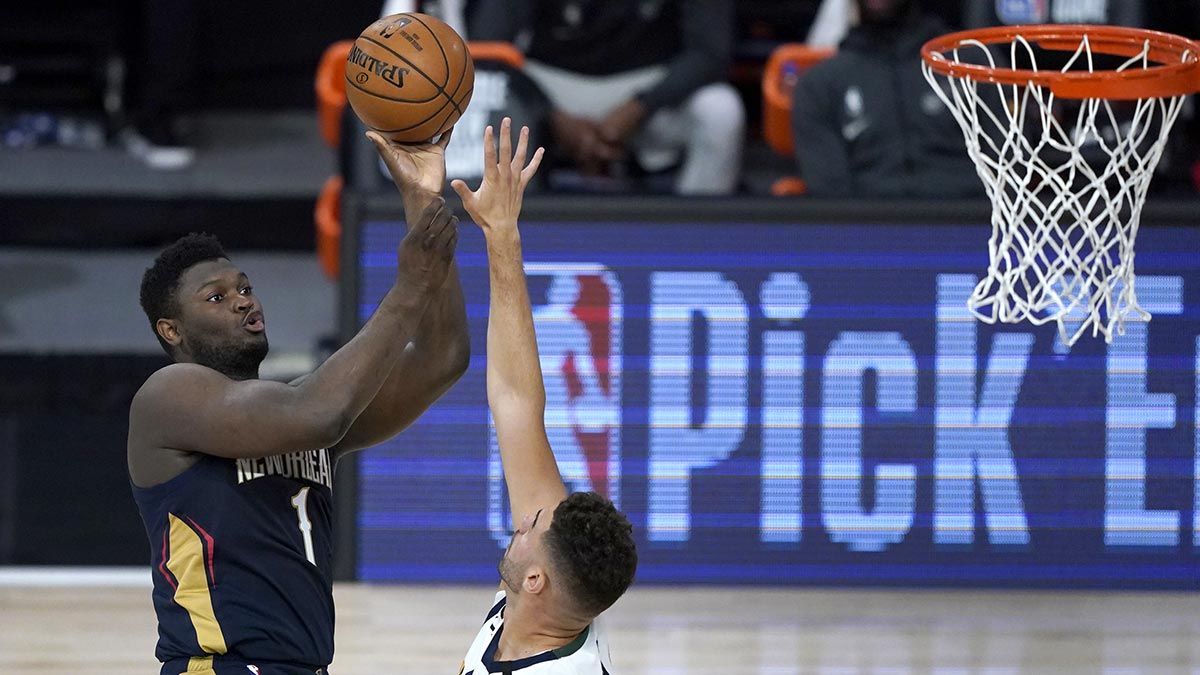 ADVERTISEMENT - CONTINUE READING BELOW ↓
The Pels are now behind Portland and San Antonio for the ninth seed and the right to face the Memphis Grizzlies to determine the eighth and last postseason spot in the Western Conference.
I've always thought that the lawyers were adroit in making simple words complicated.
I guess you can add the Pelicans medical staff in the lump. They put a "burst restriction" on Williamson.
Does that mean he can't burst to the rim? What if if gets mad at a ref's call, can he have an emotional outburst?