CHICAGO - After the Houston Rockets were eliminated by the Golden State Warriors in Game 6 of the Western Conference semifinals two months ago, James Harden and Chris Paul engaged in a "verbal back-and-forth" that required intervention.
According the The New York Post, Paul's advocacy for ball movement collided with Harden's appetite for too much isolation play, creating a rift that exacerbated the agony of being eliminated by their hated rivals for the fourth time in five years.
Both parties have since been quiet, the issue dead as last week's headlines. And then suddenly today, fireworks.
Did the Rockets really trade for Russell Westbrook because their resident superstar, James Harden, was hankering for a reunion with his former Thunder teammate and fellow league MVP winner?
Or, did Houston exile its former point guard to Oklahoma because The Beard can no longer co-exist with CP3?
Whatever the truth is, both teams involved aren't telling. But this much I can say, both Houston and OKC can claim small moral victories with the swap.
And here's why.
Sadly, the Rockets' championship window under Harden's stewardship is officially closed. Their teasing Cinderella potential didn't just hit midnight, it's already 4 a.m. But without Paul, they can at least crash down in flames minus the infighting drama and the bad press.
Continue reading below ↓
Recommended Videos
Houston triumphed by magically unloading a terrible contract which owes the 34-year old Chris Paul $124 million in the next three years.
So what's the catch for OKC?
Well, they lost Westbrook the day Paul George left. They couldn't have kept a jilted superstar who was abruptly abandoned in the altar of hope.
But by eating CP3's contract together with his declining skills and injury-prone body, the Thunder saved a little face by getting a nine-time All-Star and a marquee name that would somehow placate the fan base and put butts on their home arena seats.
(Column interruption: Thunder head coach Billy Donovon must be asking the basketball gods what the hell in hoops karma did he do to deserve losing Westbrook and George and end up with an quickly aging Paul?)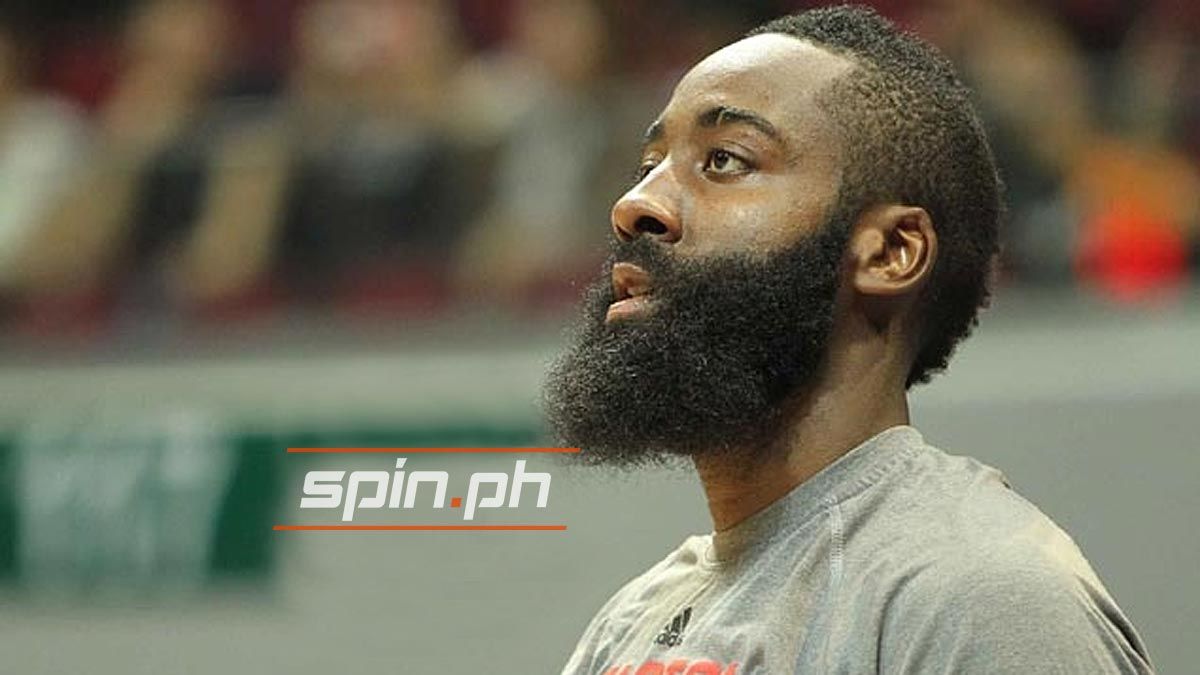 Anyway, the Thunder also got four future draft picks, including two first-rounders, pieces that will be useful toward the franchise rebuilding that lies ahead. The promise of a bright tomorrow blunts the short-term misery that will linger in the immediate future.
So yeah, the Thunder will not rumble anytime soon. But will the Rockets finally soar to a title?
NO WAY.
On paper, the Harden-Westbrook tandem looks amazing. Two former MVPs with a combined 15 All-Star nods between them and playing side by side in their prime. They have 21 years of NBA experience and have produced a combined 37,486 points, 9.760 rebounds and 11,640 assists.
But don't let the flashy numbers blind you. NBA championships are won through chemistry and self-sacrifice on the basketball court.
I don't see how Westbrook, 30, and Harden, 29, both similarly wired as unyielding ball hogs, can co-exist.
The Warriors template for success was predicated on passing the ball until the best shot becomes available. And it worked marvelously because the Splash Brothers - Steph Curry and Klay Thompson - did not care about their personal stats.
With Westbrook and Harden, the Rockets attack will lean towards these.
Dribble, dribble, turnover.
Dribble, dribble, bad shot.
The Westbrook and Harden tandem should not be mistaken as a blockbuster pairing akin to Robert De Niro and Al Pacino in Godfather 2. It's more like Sylvester Stallone and Arnold Schwarzenegger in Expendables 2, a pair of mismatched stars reliving past glories in an action film that had a lot of noise and sizzle, but too little acclaim.
I'm glad I wasn't asleep when the news of Westbrook's escape from OKC broke.
After the initial shock, it really wasn't worth waking up to.