THE Golden State Warriors will have a "Filipino Heritage Night" when they face the Brooklyn Nets in their home game on November 14 (Nov.15, Manila time).
The annual celebration, presented by Cache Creek Casino Resort, is among several special event nights at the Oracle Arena in the course of the defending NBA champion's regular season schedule. Only standing room tickets are available in the soldout game.
The Filipino-American community in the San Francisco Bay Area has a population of more than 460,000, mostly concentrated in Santa Clara County, the Greater San Francisco Metropolitan Area, San Jose, Vallejo and Daly City.
There will be a pre-game tailgate featuring local food trucks and a photo opportunity with the Larry O'Brien NBA Championship Trophy. There will also be cultural performances and a commemorative Warriors Filipino Heritage Night giveaway which in past years were usually unique T-shirts.
Portions of each ticket sold will benefit local Filipino organizations.
Prior to this, the Warriors will give away 10,000 replica championship rings to their fans in their first meeting with the Los Angeles Clippers on Thursday (Manila time).
The Warriors will also stage a second Filipino Heritage Night for the 2015-16 season on March 25 when the team faces the Dallas Mavericks at Oracle Arena.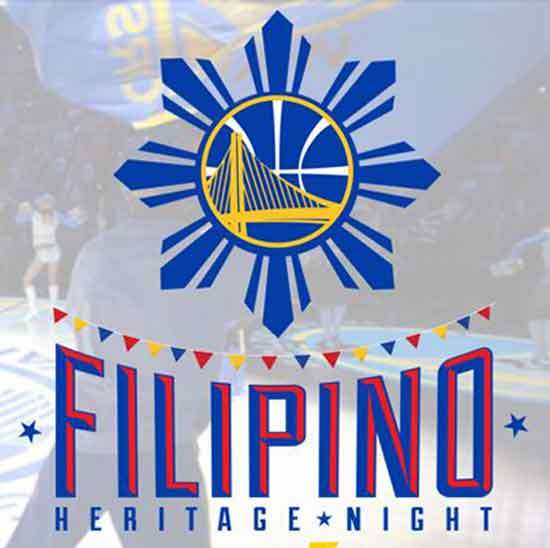 Recommended Videos