THE PBA Commissioner's Cup is still warming up, but the action in the NBA has been sizzling with the playoffs in full swing.
So while they prepare their teams for the midseason tournament, PBA coaches are also cheering for their favorite NBA teams that are still in the thick of things.
The usual suspect has been installed as the favorite the win the NBA championship, but there are some new contenders that have joined the conversation in our survey of PBA coaches.
It seems the team that comes out of the West will win it all, but don't count out some intriguing prospects from the Eastern conference.
Find out what they have to say.
Caloy Garcia
The Rain or Shine coach is a fan of East second seed Boston, but feels another team will emerge out of that unpredictable conference.
"Sa East, parang ang hirap anuhin eh…but the way Philadelphia's playing, parang gusto ko sila yung manalo eh," Garcia said. "They only lost one game in the last 20 games yata."
ADVERTISEMENT - CONTINUE READING BELOW ↓
But Garcia feels whoever emerges from the East will have a tough time against the Western champion.
He feels offense-dynamic Houston is starting to prove its worth on the other end of the floor and will be tough matchup against Golden State, which is still waiting for the return of Steph Curry.
"Yung offensive-minded nila (Houston), medyo dumedepensa na rin sila, so good matchup against Golden State," Garcia said.
"Pero kung makumpleto Golden State, Golden State is still the team to beat," he concluded.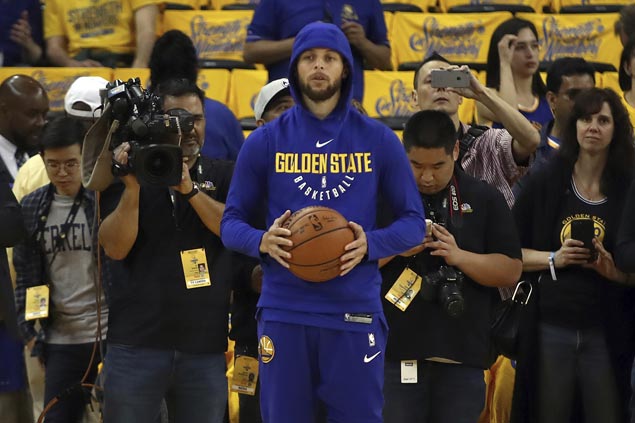 ADVERTISEMENT - CONTINUE READING BELOW ↓
Louie Alas
The Phoenix mentor believes it's a three-way race in the East among top seed Toronto, young gun Philadelphia, and LeBron James-led Cleveland.
"Yung Toronto, sobra yung cohesion nila dahil ang tagal na nilang magkakasama," Alas said. "Yung Philadelphia naman, ang lakas ng team, yung materyales nila, grabe yun, but and pinaka-dilemma nila dun ay sobrang bata."
"At hindi mo rin ma-discount yung Cavs," he was quick to add. "With LeBron around, anything's possible."
Alas feels if the 76ers, led by Joel Embiid and Ben Simmons, will prove that their youth is not a hindrance, then they will come out of the East, before the Warriors repeat as expected.
"Feeling ko 76ers versus Golden State…pero favored pa rin dyan ang Golden State," Alas said.
Norman Black
The Meralco coach admitted his bias toward Washington because he's from Baltimore and he played for the Bullets, as well as Cleveland for being a LeBron fan, but the former PBA import believes neither his favorites will win the title.
ADVERTISEMENT - CONTINUE READING BELOW ↓
"If I put all that (bias) aside, who do I think's going to win right now? I think it'll come out of the West, either be Houston or Golden State," Black said.
And he feels the Rockets will go all the way if Curry doesn't come back.
"They are the best team right now," Black said of Houston. "The way they're moving, they're shooting the ball well, they rebound the ball well as a group, they have good defenders to go all with their offensive players, and they hit 3s, that's their game. When they hit 3s, they're hard to beat."
ADVERTISEMENT - CONTINUE READING BELOW ↓
Tim Cone
The Ginebra coach is not so fearless in his forecasts for now. After all, the teams he's cheering for are either already eliminated or have slim chances to win the championship.
"I was hoping it would be Miami, but they're out. I'm little surprised they got out so fast," said Cone, who's a friend of the Heat's Filipino-American coach, Erik Spoelstra, whose team Philadelphia eliminated in just five games of their best-of-seven matchup.
"I had Miami beating Philadelphia, so that's the extent of my crystal ball," he added with a chuckle.
"And my team – now that Miami's out – I'm cheering for Utah. I just like Quin Snyder; I like the way he coaches. But probably their odds are much less than anybody else's."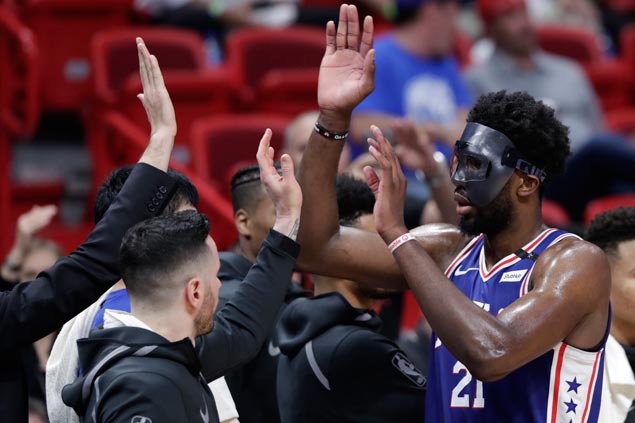 ADVERTISEMENT - CONTINUE READING BELOW ↓
And Cone feels these playoffs have become so unpredictable that it leaves more questions than answers as it develops.
"I think it's a grab-bag. I don't think anybody can really predict it at this point," Cone said. "Last year, it was kind of obvious the Warriors would do it. But this year, I wonder about if Houston has the defense to really win a championship. Golden State, their lineup is in such flux because of all the injuries, they're wearing down a little bit. Someone could sneak in."
"In the East, Toronto looks strong, Philadelphia looks strong. But does Philadelphia have the experience to go all the way? Does Toronto have the experience? And can LeBron do miracles? So there's a lot of things out there," he added.
"But if you tied me down and smacked me around, I'd say Golden State, still," he concluded.