CHICAGO - A day before Chicago hosted the Zion Williamson and the New Orleans Pelicans, Bulls head coach Jim Boylen was giddy with anticipation.
"Phenoms like him helps us all. They help the whole league. He plays with some emotion. I like guys like that. He brings juice to the building," Boylen told WGN-TV.
From Boylen's lips to God's ears, Williamson didn't disappoint.
The rook from Duke, the No. 1 pick in last June's NBA draft, drenched the United Center with excitement while leading the Pelicans to a 127-125 win over the Bulls, who collapsed like a nicotine-ravaged lung and surrendered a 21-point fourth-quarter lead.
Fans are not usually too eager for preseason games. They'd rather save their precious dollars for the regular season where the results count in the standings. But the NBA has always been about stars and personalities, qualities that Williamson have.
And that's why the United Center pulled in 18,670 customers on Wednesday night, 89 percent of arena capacity.
Continue reading below ↓
Recommended Videos
After 26 years covering the NBA, 18 as an NBA-credentialed writer, I've seen enough talent to not be easily impressed by the newest kid on the block.
But this much I can say: Zion Williamson is the real deal. If he stays healthy and continues on with his solid work ethic, he can can certainly grab superstardom with his 46-inch vertical leap.
When he was still in high school, Zion was already a viral sensation, filling YouTube with countless videos highlighting aerial gymnastics. At his jump's peak, his head can clear four inches above the rim, which is absolutely crazy.
But dunking is not the only asset that got him here so far. At 6-foot-7, 285 pounds, he is freaky fast, like a tank with a Ferrari engine. He can rebound, pass, and defend all positions.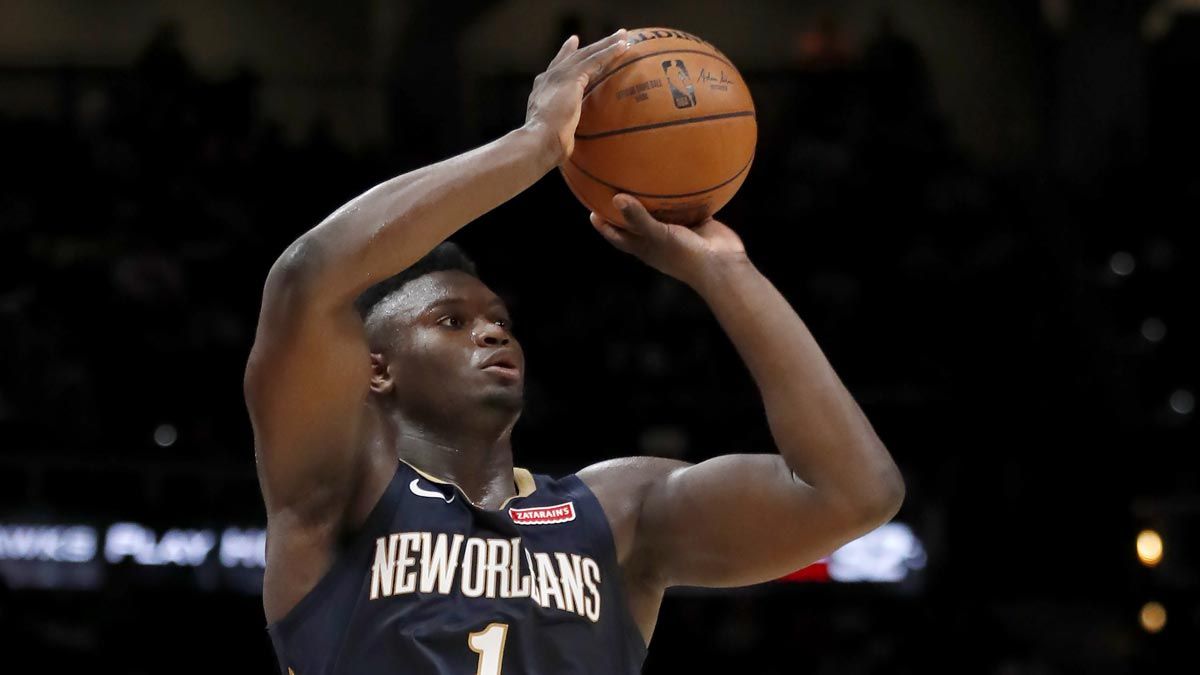 All of that were showcased against the Bulls, whom Zion peppered with 29 points, four rebounds and four assists while shooting 12-of-13 from the field.
THE ONLY DENT IN THE ARMOR?
Free throw shooting, which is important given how he makes a living under the basket and how often he gets fouled while assaulting the hoop.
In his lone college season, Zion made only 130 of 203 free throws (64 percent). He went 5-of-8 last night (62.5 percent). At this rate, he will leave so many points on the table in the course of his career. Inevitably, some of those points will cost him nightmares.
Errant free throw shooting is supposed to be a correctable flaw. Don't always believe that.
Shaquille O'Neal spent 19 unsuccessful seasons trying to exorcise his free throw demons. Shaq attempted 11,252 freebies during his legendary run. He missed 5,317 and his average flat-lined at 52.7 percent.
So yeah, Zion, 19, needs a lot of extra work from 15 feet.
In an era where healthy players are "rested" and go through cycles of "load management," it was refreshing to see Zion played with unhinged passion energy and energy, the kind of commitment fans expect from a phenom who was signed to a $75 million shoe deal and a four-year $44 million contract.
But the NBA is an 82-game marathon, not a 38-game college basketball sprint. Zion needs to harness some of his emotions. Otherwise, he'll crash into a wall by December.
A man on flight. A man on a mission.
Get used to the name. You'll be hearing about Zion Williamson for a long, long time.